Gas Contractor software that assists you in managing preventative maintenance and inspections, as well as completing certificates. For a 14-Day Free Trial, click here!
Gas Software - Field Service Software for Gas Engineers and Gas Companies
Eworks Manager's Gas Software assists gas engineering companies and field engineers.
Gas Engineers spend the majority of their workdays out in the field, installing, repairing boilers, radiators, and replacing pipes for clients.
Eworks Manager is an all-in-one Field Service Management Software that can be utilized in the office and via our Mobile App. Our solution is designed for trades and service businesses like gas companies to help them optimize workflow, keep track of jobs in the field, and digitise gas safety certificates.
Get to your Reactive Jobs faster
Log reactive callouts and assign work to the engineer closest to the job. Our Geo Planner has a route optimization tool that lets you to track and pick the best gas engineer for the job. The nearest technician can respond to the job instantly using our Mobile App and alert the office when they are on their way to the job.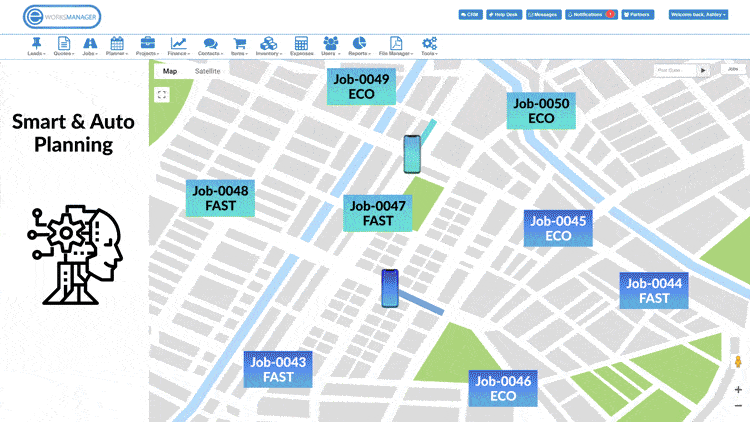 Plan and Schedule work efficiently
Our Job Sheet Software allows your team to create digital timesheets ahead of time for each planned job and modify timesheets while on the go.
Booking in recurring jobs is very simple with using our Staff Scheduling Software. Eworks Manager's Gas Software will capture them in your system, and they will re-appear closer to the appointment date that you may allocate a worker to the task.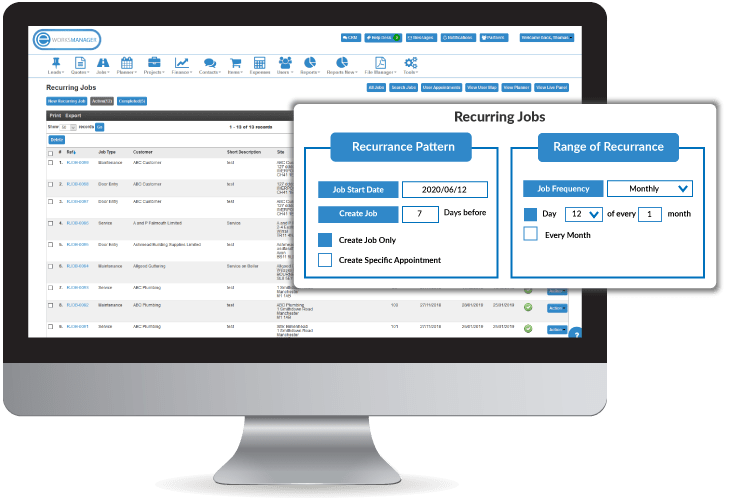 Digital Certificates of Compliance on the move
Our system can digitise any of your important work documents, including certificates of compliance for your technicians. Our Mobile App provides gas engineers access to these certificates digitally, allowing them to fill them out on-site. You can store mobile documents within the system, eliminating the need to carry around all your paperwork.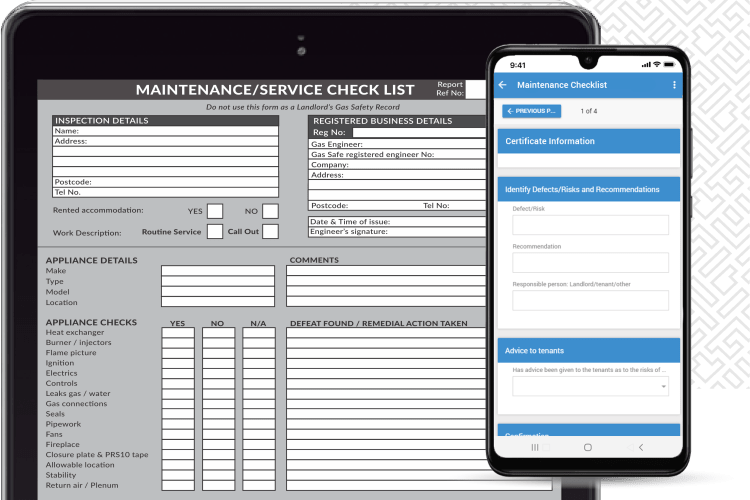 Asset Management for Internal and Client Assets
Our Asset Management Software can assist you in creating, managing, and maintaining recurring and urgent tasks, recurring invoices, asset invoicing, and maintenance services.
Maintain a record of your internal assets, whether they are company vans, work equipment, or client assets. This might include boilers or any other equipment given to a client that has to be serviced on an annual basis.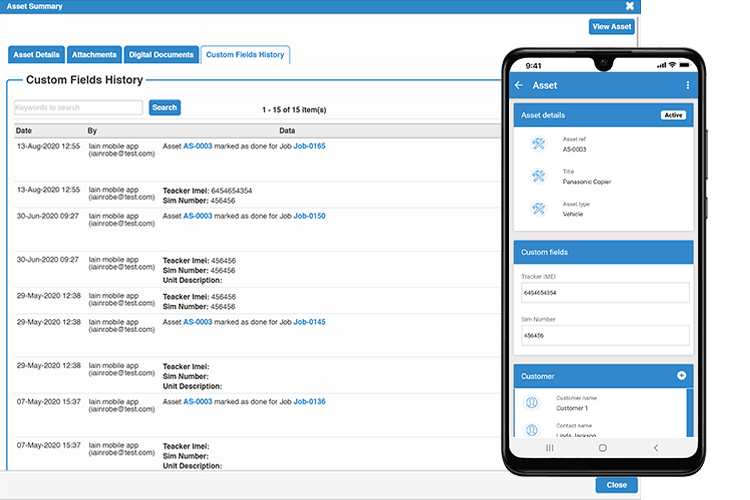 Team management and well-organised work schedules
Our Job Sheet Software allows your team to take photographs of their jobs with the Eworks Manager Mobile App. This app feature can be used for management or customer approval, or used as evidence of completion of work within our Work Management Software. Clients may generate their own support tickets, and managers can be notified before and after jobs are completed. With our Gas Management Software, you can observe how long a project took and how many hours your employees worked.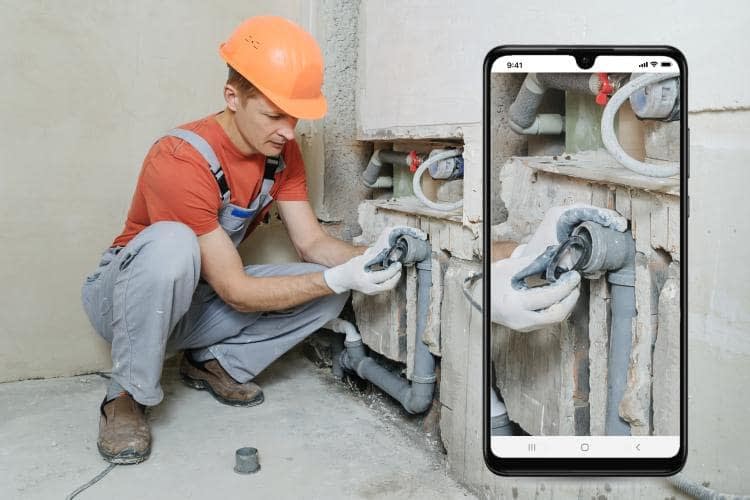 New Job Approval Methods!
Have your technicians follow all safety protocols of social distancing using our latest features when getting jobs approved by customers.
Gas Software FAQs
1What is Gas Software?
Our Gas Engineer software has a variety of features that have been tailored particularly for professionals in your field. All of the tasks required to manage your business have been combined into a single, simple-to-use system. If you find yourself utilizing various applications to manage your paperwork, our system might be the ideal solution for your business. Our software integrates all of your previous applications to build something new and much more efficient.
2How will it help me interact with Clients?
The efficient creation of estimates, quotes and invoices is one of our gas engineer software's greatest features. When a customer approaches you, you may analyze the issue, take notes on particular demands, and provide a customised estimate. When a job is complete, you may use the app to send an invoice directly to the customer. Every aspect of the job is easy and uncomplicated.
3Can I use it to monitor Employees?
If you have multiple employees to manage, you may utilize the
Timesheet Software
to assign jobs to them as needed. You may also track their whereabouts so that you, as an employer, can check if they are on time for their appointments. It is also beneficial to employees since the program is linked to our Mobile App, which provides them with the location and information of their next task.