Facility Management Software that assists in managing and maintaining your facilities. For a 14-Day Free Trial, click here!
Facility Management Software - Job Management System for the Facility Management industry
How can Eworks Manager's Facility Management Software help your business in the Facility Management field?
If you own a company that involves facilities management, it can be gruelling trying to organise everything, so your business runs smoothly; especially if you are managing multiple facilities. What you need to take complete control of your business, is a Facilities Management System. This software will transform the way you do business, increase efficiency and streamline all your business processes.
Eworks Manager puts you are in control of your Facilities Management business. We provide an all-in-one Field Service & Job Management Software accessible from the office and via our Mobile App. This complete system was developed for Facilities Management companies and other trade companies.
Set up Recurring Jobs for each maintenance task
Generate recurring jobs for customers who need your services regularly using our Staff Scheduling Software. For example, when air conditioners need attention every few months. Create an appointment and set a recurrence rule specific to your needs, whether every day, week or month, automatically creating the jobs.
Keep track of and ensure stability in your recurring maintenance against assets and sites.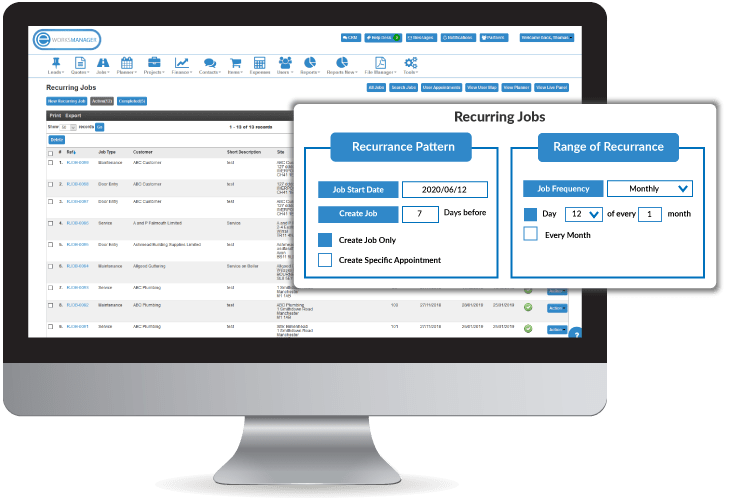 Track your Staff Productivity
Monitor your tradies and jobs in real-time with our Job Tracking Software. Our system includes a Live Panel that shows you a list of jobs in process and your employees' locations. The ability to track every action will also help you react and manage any matters that arise, quickly and efficiently.
Our Facilities Management Solution gives you insight into how long a job takes and how many long your staff have worked, which help with calculating staff wages accurately.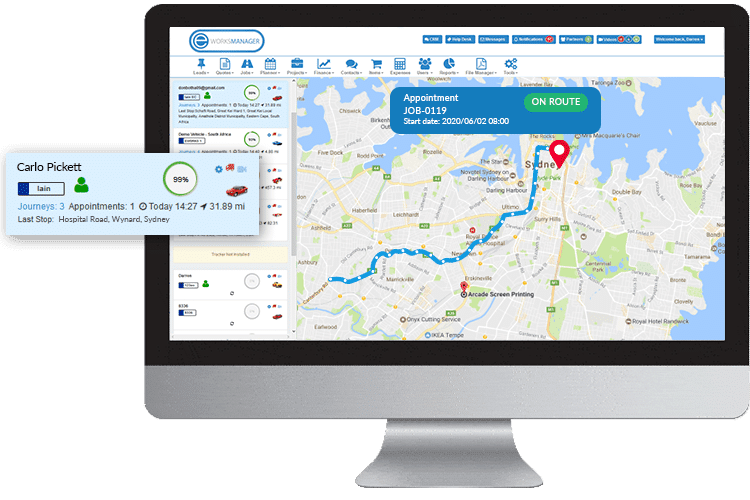 Plan Jobs Efficiently
The staff scheduling time planner is the ideal feature to slot unassigned jobs into your available worker's schedule. Identify who is available and slot the job into your employee's calendar with our drag and drop function. Once saved, our task management software automatically syncs to your staff's schedules on the Mobile App.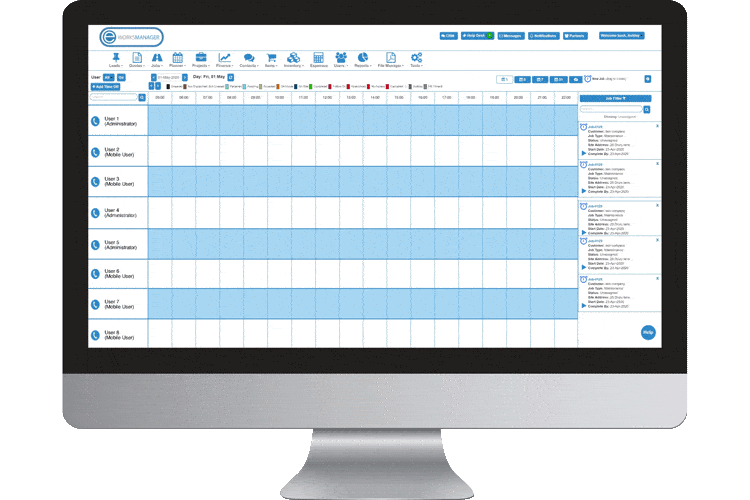 Track and maintain work done on your customers' assets
Eworks Manager has an Asset Management Feature, which is a fundamental function for any Facilities Management company. Within our Field Service and Job Management Software, you can add, manage, and maintain yours and your client's assets.
Our Mobile Assets holds many benefits as you can add, assign, and maintain assets from your mobile device. This feature can be convenient for staff who are always on the move!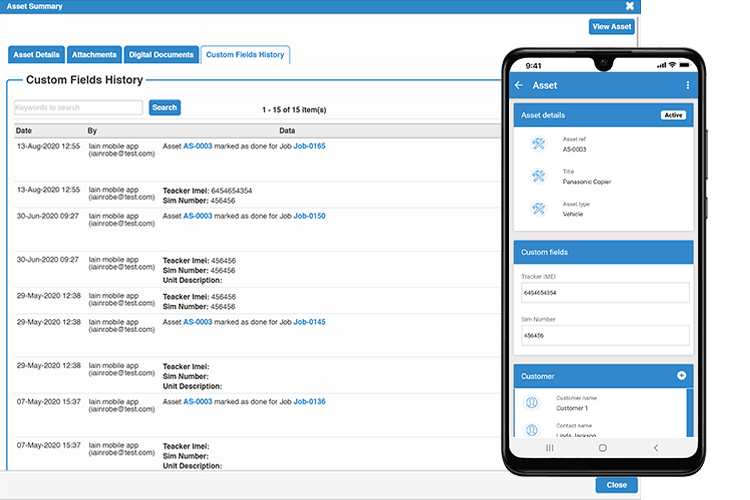 Facility Management Software FAQs
1How will Facilities Management Software benefit me as a Business Owner?
Our
Facility Management Software
will streamline every aspect of your business. The software comprises everything you need, from sending estimates to distributing jobs, tracking your tradies, and invoicing. Our management system was produced for the service industry and can be accessed on any mobile device, via our Facility Management App.
2Does Facility Management Software improve efficiency?
Eworks Manager's Field Service & Job Management Software was built to improve the efficiency of service related business. One of the most useful plugins within our software is the ability to go digital and remove paperwork from the field. The system is available on the Admin System, which is generally utilised by your admin staff, and our Facility Management App, designed for your team of tradies. The app enables mobile workers to add tasks, send estimates, and more. With everything stored within one app, your staff can spend more time focusing on their current task.
3How will Facilities Management Software benefit my workers?
Your mobile workers will have the ability to spend more time attending to their tasks instead of paperwork. Our mobile app automates timekeeping, updates the office on the status of jobs in real-time and removes paperwork from the field.
4Can I track my mobile workers' jobs in real-time?
Live
job tracking
gives you the power to react to issues that happen in the field spontaneously, instantly!
5Can I monitor my field staff?