Manage Your Maintenance and Reach Your KPI's With Eworks Manager. For a 14-Day Free Trial, click here!
SLA Tracking Software - SLA Management Software for Your Business Can Improve Your Customer Activity Notifications.
Our Comprehensive Job Management Software Will Assist You in Managing and Streamlining Your Entire Company.
Triggers in Eworks Manager are notifications that are set up in your system to notify you automatically when a job or task is running late. As a result, you'll be able to keep your jobs under control and your customers updated. Furthermore, you can use Eworks Manager's Triggers to be notified when a customer creates a job via the customer login! When it comes to triggers, you have complete control. You can choose a specific time and date for receiving the notification, as well as which Triggers you want to receive.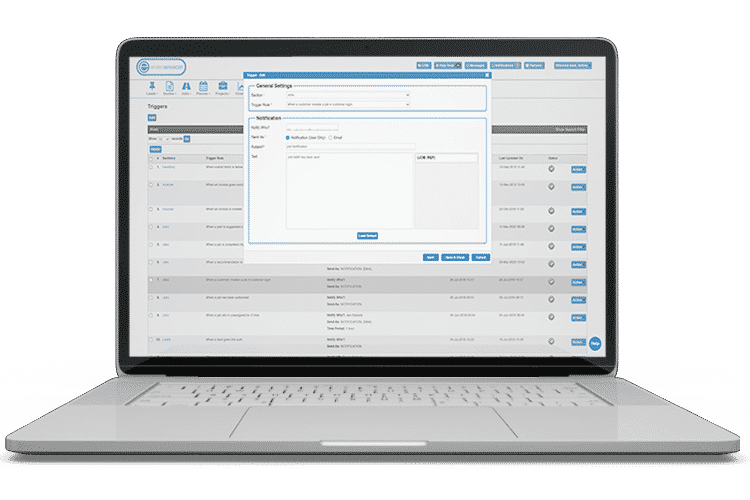 Track Job Progress & Keep Customers Updated
Keep your customers up to date at all times, whether a worker is on the way, on the job, or has had to return the job to the office for more equipment or materials. Customers can be notified in advance, giving them time to prepare or contact the office if there are any problems, such as access to the premises. Your customers will be kept informed at all times, regardless of where a job is in the process.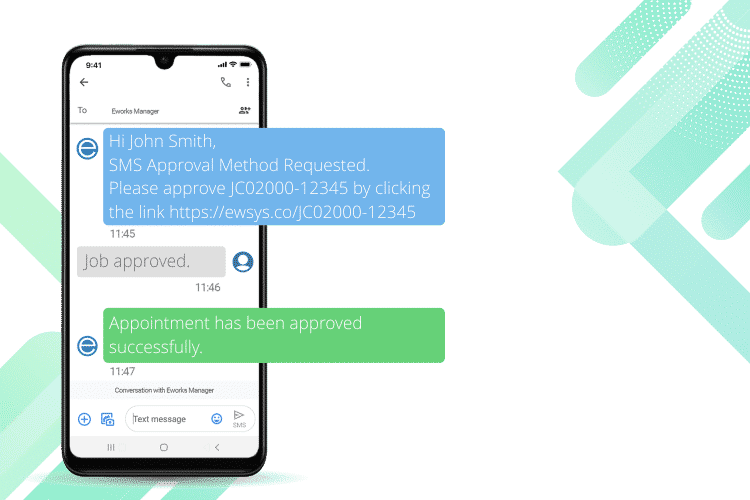 Effective Asset and Inventory Management
Using our Triggers, stay on top of asset and inventory dispatching and manage maintenance. This method of asset management ensures that your assets receive scheduled maintenance on time and remain under warranty. Assets can be a highly profitable part of your business, and with our comprehensive asset history, you'll always know where your asset is and when it was last serviced.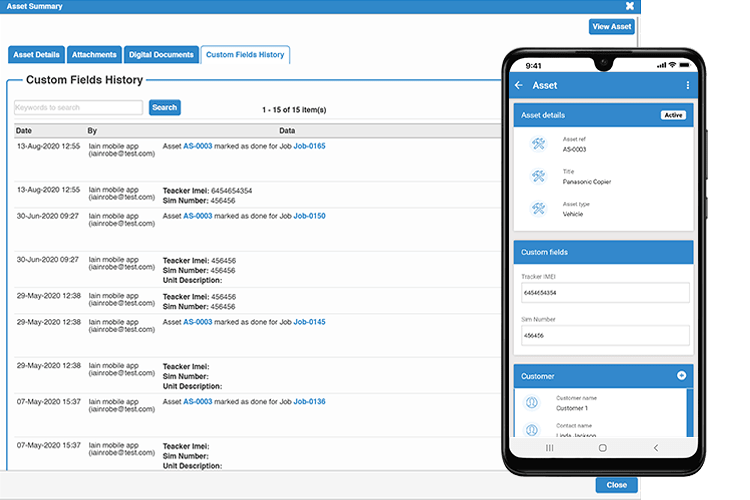 Track & Manage Invoices at Every Stage of the Invoice
From a single system, you can keep track of all your invoices and receive updates for any action. When a job is completed, an alert can be sent to an allocated staff member for approval, and then the job can be invoiced directly to the client. You will be notified if an invoice has not been paid within the specified time frame and will be able to take the appropriate action.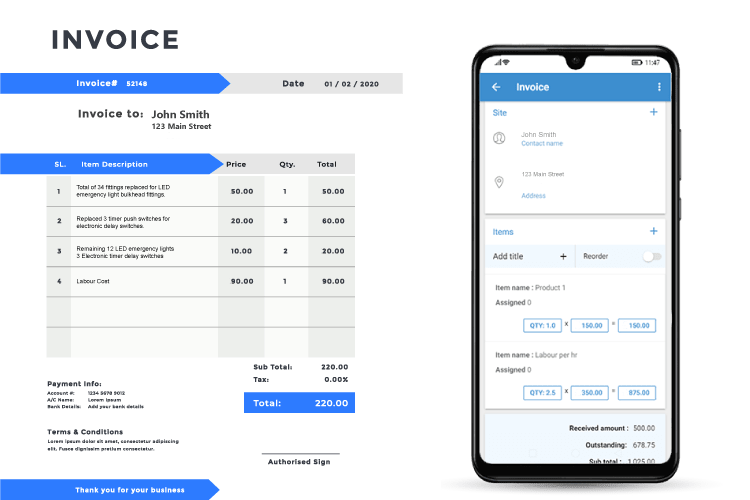 Keep Your Employees Informed Throughout the Day
Our Triggers keep your employees updated at all times. A notification may be linked to any activity that happens during a workplace, whether it's alerting the employees of a new job, adjustments to a job, or whether they've spent too much time on-site. You'll be able to better handle the jobs and employees, as well as increase productivity.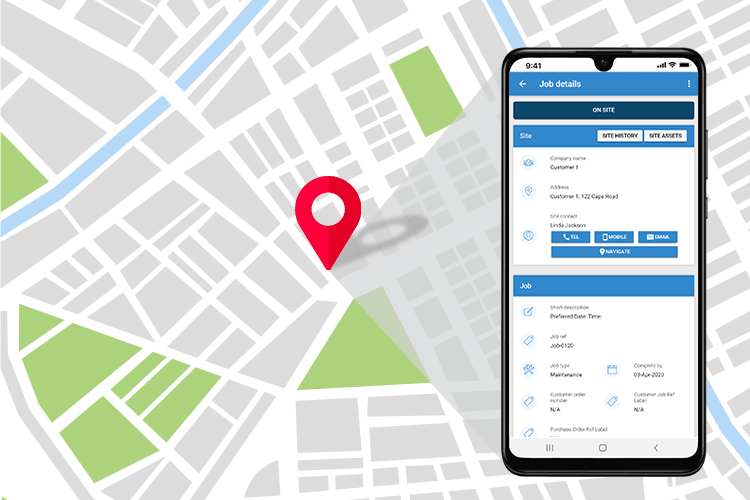 The Complete Business System
Some additional features that would benefit your business
SLA Tracking System FAQs
1What is a SLA Tracking System?
SLA Tracking Software
keeps track of and monitors all facets of your service sector, ensuring that service agreements are followed. This may mean reacting to a job within a certain time period or getting a worker on-site within a certain amount of hours for field service companies. Penalties for failing to reach the contractual standard of service are often included in the agreement. This is why it's important to have the right resources for SLA tracking.
2What can I do with a SLA Tracking System?
Keep track of leads, delegate jobs to users, and get reminders when invoices are past due. Choose from a list of pre-defined triggers to specify the activities you want to be alerted about, or build custom triggers and warnings for unique device actions. You can take complete control of your entire company with our SLA Management incorporated into our Job Management System, and rest assured that all procedures are being followed as easily and efficiently as possible.
3Why is it important to use an SLA Tracker?
An effective SLA Tracker is essential because it establishes limits and standards for certain aspects of service scheduling. Clients are less likely to be disappointed if agreements are clearly defined. Internal processes are driven by SLA Management Software, which sets a consistent standard of quality performance.