Ensure All Your Jobs Get Invoiced - Integrate Into Sage, Xero and Quickbooks. For a 14-Day Free Trial, click here!
Invoice Management Software - Create invoices from anywhere when making use of our Invoice Management Solutions
Manage Your Clients, Suppliers and Banking with our complete Invoicing Solutions
With Eworks Manager's Invoice Management Solutions, you can manage all your client invoices, keep a log of supplier invoices and receive alerts of any unpaid or overdue invoices. Our full integration into leading accounting packages means you will always be on top of your invoices.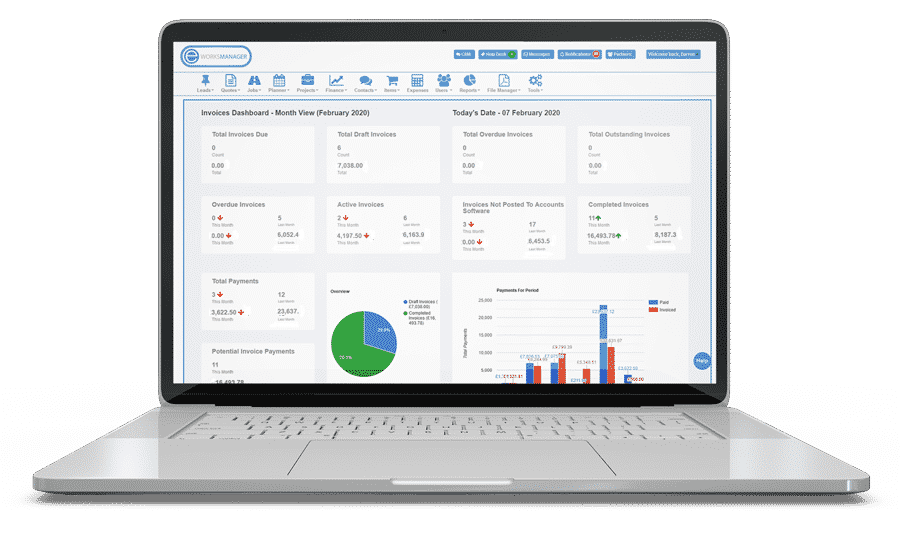 Customised Invoice Templates
Customise your documents, including invoices, to match your business's brand and structure. Choose from our existing invoice templates or create your own and deliver professional invoices to your customers.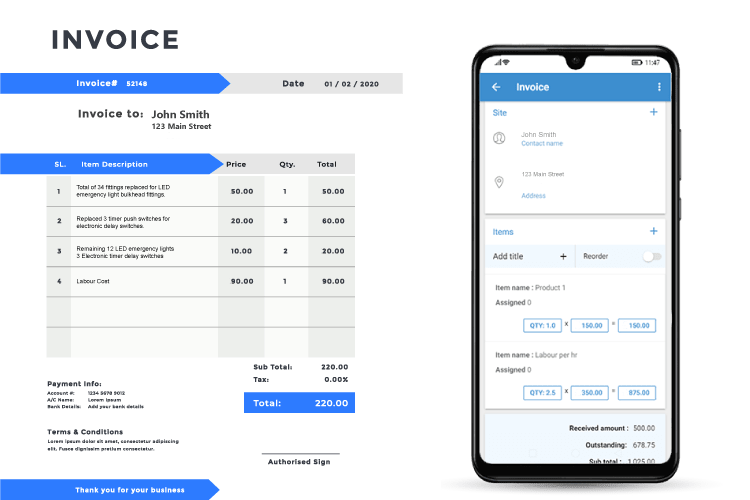 Comprehensive Stand-Alone Finance System
With the Eworks Manager's Invoice Management Solutions, no other finance systems are needed to run your business. Invoices can be created on the move using our Mobile App or from the Admin System. You can set payment terms specific to each customer and manage any overdue invoices from within a single system.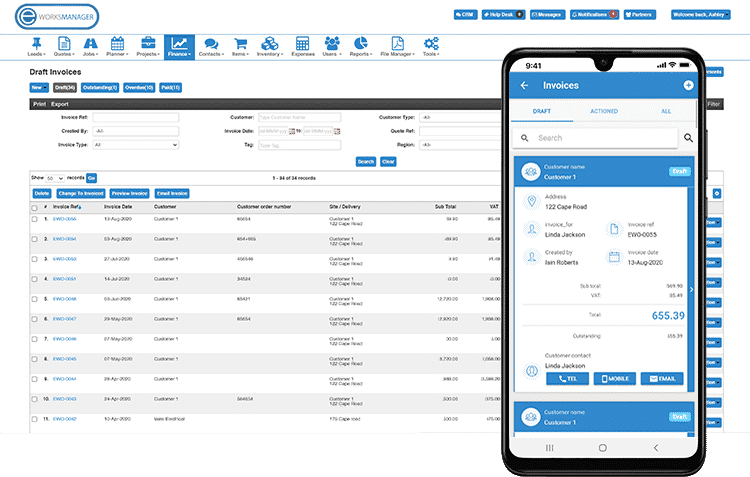 Full Integration into Leading Accounting Software
Our Business Intelligence Software allows you to sync with leading accounting packages such as Sage, Xero and QuickBooks to ensure no information is ever duplicated or lost. With our export feature enabling you to export the necessary invoicing details, you can keep your accountant or bookkeeper updated at all times.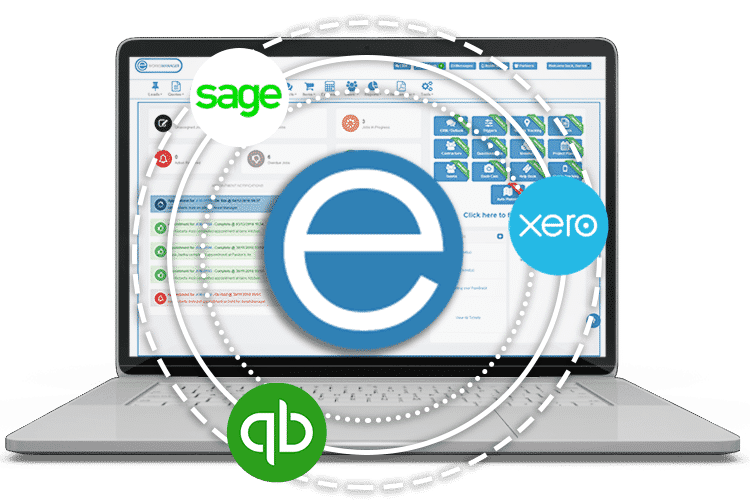 Comprehensive Business Reporting
Our Invoice Billing Software allows you to generate reports to give you a break down of all your invoices, and each's status. With this information, you can determine which invoices have been paid and which ones are still outstanding. You can also filter your searches, allowing you to report on only certain categories of invoices.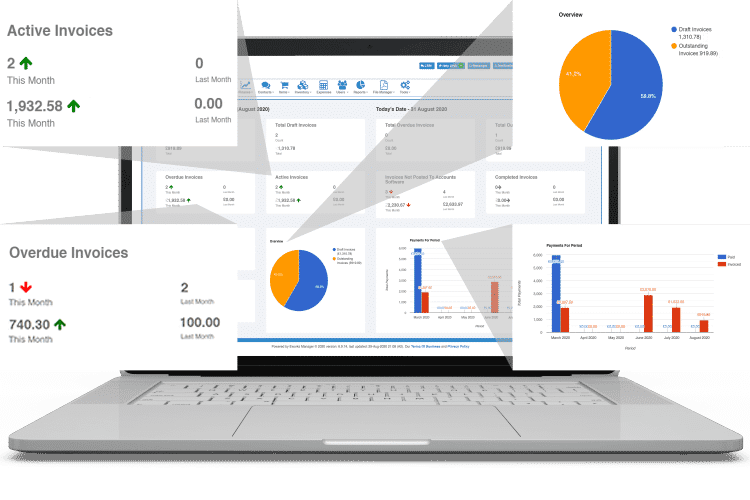 The Complete Business System
Take a look at some of our other great features that would benefit your business.
Invoice Management Software FAQs
1How does Online Billing Management Software work?
Invoice Management Software
helps your business automate tasks related to processing invoices. Companies or accounting departments typically run through an approval process when dealing with invoices, after which the information is matched with sales and purchase orders, as well as payments.
2What is Invoice Billing Software?
Invoice Billing Software automates the process of generating and sending invoices and receiving payments.
3Why are Invoice Management Solutions important?
Invoice Management Solutions are beneficial to companies because it helps streamline invoicing and speed up the payment retrieval process. It also helps with tracking and monitoring payment commitments not to miss collecting any due payments.