Have Full Control of All Your Jobs - Visually and Physically. Never Lose a Job or Timesheet Again. For a 14-Day Free Trial, click here!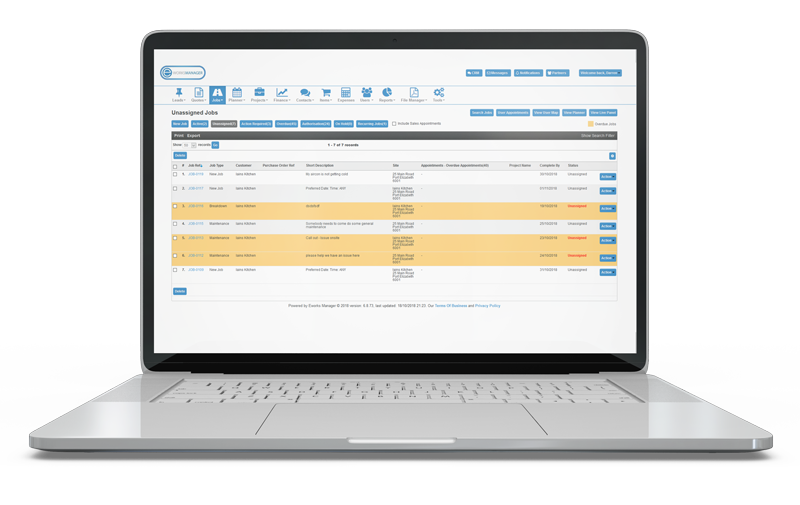 Automatic Notifications
Get instant notifications by setting up triggers around specific job events in the system. Some of these events may include when a job is completed, an expense has been added by a field tech or when a customer creates a job request via the customer login portal. This system allows you to keep track of your business and your clients.
Uses of Job Management Software
Create jobs or Timesheets from the Admin System or the Mobile App
Assign jobs or tasks to a Project
View your field team on a map with Built-in Tracking
Create appointments for your staff by viewing their Diaries
Track Jobs by status
Attach Photos and job specifications to jobs
Full notes and logging are available to view the history of a job
All jobs have a signature capture on the App for approval and confirmation
Email your timesheets directly to your client for their records
Comprehensive Job Reports calculated for you
Send jobs straight to Invoice immediately once they have completed onsite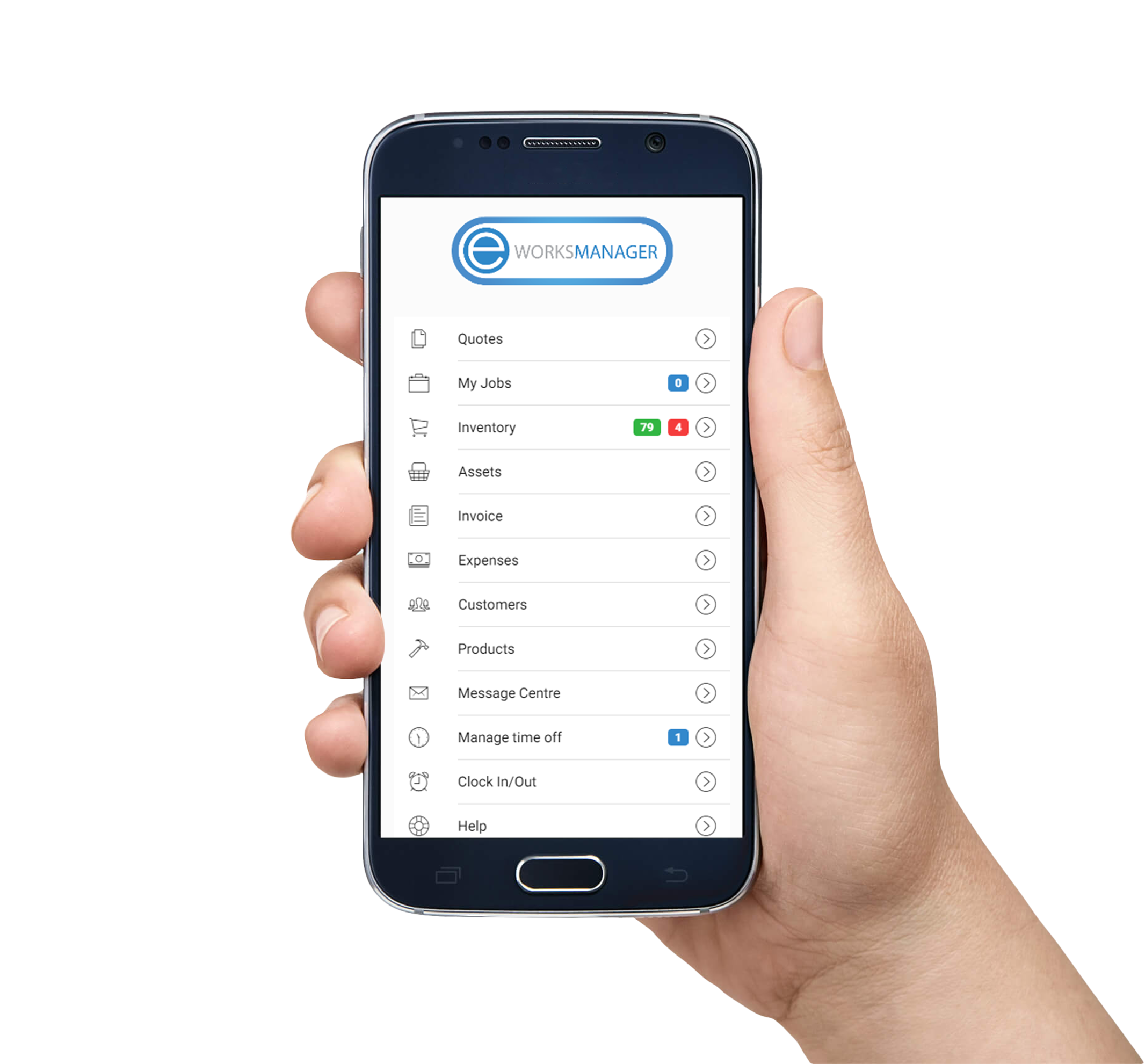 FAQs
1What is a Job Management System?
A complete Job Management System will ensure you are creating, managing and tracking your jobs more efficiently. Having all information in one system will improve transparency and create a streamlined process when it comes to authorising jobs and sending them for invoicing. Integrated with the Eworks mobile App means that every action that is taken in the field automatically reflects on the admin system, making sure that admin staff immediately rectify issues that may arise.
---
Import Jobs
Import all your jobs into our system - Integrate with your customers
Manage Diaries
Manage all your workforce diaries and schedule on our planners.
Reactive Maintenance
Respond to emergencies with efficiency and know you have scheduled the right person.
Planned Maintenance
Ensure you are achieving all your project goals with our automated job management system.