Ideally Designed for Plumbing, Heating & Tradie Businesses to Keep a Track of Certificates and Jobs. For a 14-Day Free Trial, click here!
A Full Featured Timesheet Management System Designed to Manage and Streamline All Your Business Processes.
Create, Customise & Email Estimates and Quotes – Anytime, Anywhere!
Create, Assign & Schedule Jobs
Track Staff & Monitor Progress
Authorise & Invoice Immediately
Plumbing Software
How can Eworks' Plumbing Software help plumbing & heating companies?
Plumbers are usually some of the busiest tradies out there, and they rarely spend time in the office. Plumbing businesses need to have very good communication with their tradies in the field to keep business running smoothly. You can take full control of your Plumbing & Heating business using our leading Field Service Management Software, Eworks Manager. We offer an all-in-one system which can be used in the office and via our Mobile App. Specifically designed for Plumbing and Heating companies and other tradie businesses out in the field, our software can save you time and money.
Reactive Jobs
Our App enables your team to see jobs at any time. Our Geo Planner lets your customer log a job, which sends a notification to the system, where your team can see the latest jobs that have been logged and mapped within the closest distance. Also, with our new Vehicle Tracking System, you can track your drivers live on the job within our all in one system. Our notifications and Triggers section allows multiple people to work on the same job in a managed order, without delaying communications.
Planned Work
The job planner helps staff schedule new jobs on a desktop, mobile or tablet. Our Timesheets Feature enables your team to quickly create digital timesheets in advance for each planned job and edit timesheets on the move. All timesheets are digital and all certificates can be completed onsite and signed for. Booking in your Recurring Jobs is easy too. Eworks Manager's Plumbing Software will store them in your system, and they will re-appear closer to the appointment so you can assign a worker on the job.
Plumbing & Heating
Our software was developed for trades businesses, like Plumbing & Heating companies, to help with the organisation of finances, and past, current and future jobs. You and your customers can log jobs, plan jobs, send job SMS notifications, monitor inventory and create ongoing jobs. As well as this, you can manage job invoices, quote jobs, manage assets, track your vehicles, and monitor employees in real time and much more. With our Digital Document Service, you can go completely paperless. Have customers sign off on jobs right there and then, enabling you to invoice right away. Furthermore, digitise all your gas safety certificates so they can be filled in on your smartphone or tablet device. Once complete, your certificates are all filed away against the job with easy access to all your document history.
Management
Our job sheet feature allows your team to easily take photos of all jobs with the Eworks App. This can be used for management, customer approval and can be shown as evidence for work. Customers can create support tickets, and notifications can be sent to management before and after jobs are complete. With our Plumbing Software, you can see how long a job has taken and how many hours your staff have completed. This will allow you to calculate staff wages efficiently.
Call us: +61 (3) 9008 9902
Email us: [email protected]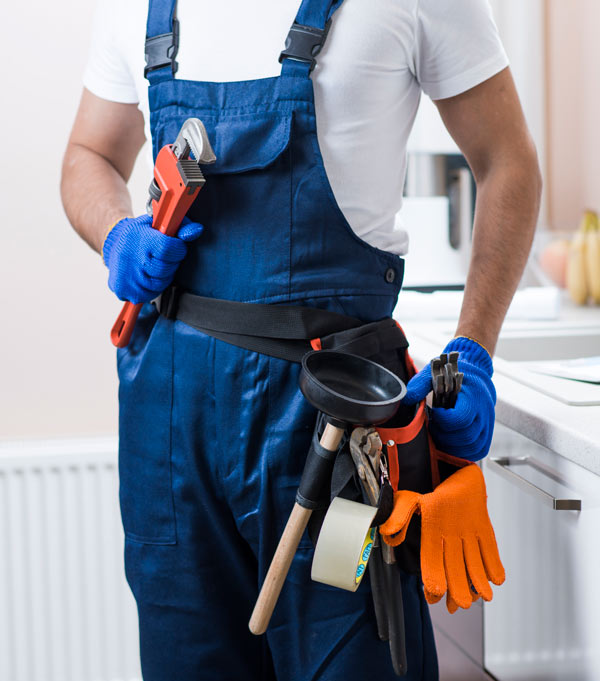 FAQs
1What is Plumbing Software?
Plumbing software is a unique blend of different programs which has been tailored specifically for people in your industry. It has all the capabilities you need to run your business integrated into one easy-to-use portal. If you feel that you are constantly clicking between multiple programs when taking care of your paperwork, this might be the solution you are looking for. It takes all of your existing software and combines them to make something new and much more streamlined.
2How Will It Help Me Interact with Customers?
One of the best uses of a gas safe engineer software like what we offer is for the production of quotes and invoices. When a customer first contacts you, you can assess the situation and then input your notes into the software to create a custom quote. Once the job has been completed, the software can then send the invoice onto the customer. It is simple and seamless, at every point of the job.
3Can I Use It to Monitor Employees?
If you are in charge of several different employees, you can use your gas engineer software to assign jobs to different employees as needed. You can then track their location so you as an employer can see if they are making their job appointments on time. It is also beneficial to the employees as the software can be linked to an app which gives them the location and details about their next job.
4Workforce Management
Create jobs or timesheets from the admin system, or the app. Assign jobs to a project or multiple trade jobs.
See More
5Real-Time Job Tracker
Real-time job tracking helps you react to all the issues that happen in the field that you don't know about, instantly!
See More
6Workforce Planner
We have a virtual whiteboard that allows you to see all your jobs that have been booked in.
See More
7Monitor Employees
The APP will take your employee's current location and then give them directions to their next job.
See More
As you can see, implementing this type of management software will be extremely beneficial to your business. Whether you are needing something which will sort out your invoicing and quotes for you or you want something which can help your employees complete their jobs as successfully as possible, a gas engineer management software might be just the thing you are looking for.
If you are interested in how such a software can help your business out, feel free to contact us today. We should be able to come up with the perfect solution for you.