Create Quotes On The Move & Email Them Directly From The Field. For a 14-Day Free Trial, click here!
Mobile Quotes - Use Our Mobile App to Build Estimates & Quotes On-Site!
Your Mobile Workforce Can Create Estimates and Quotes from Anywhere.
Your mobile engineers can build cost estimate from the field using the Eworks Manager Mobile App. This feature simplifies the quoting process, allowing you to get the quote into the hands of the customer for approval and begin the project as soon as possible. On-site, the technicians can add more jobs and materials to the quote and assign it to an existing job rather than starting a new one.
The app easily connects to the admin system, allowing quotes to be tracked from the office and ensuring that no quotes are ever lost.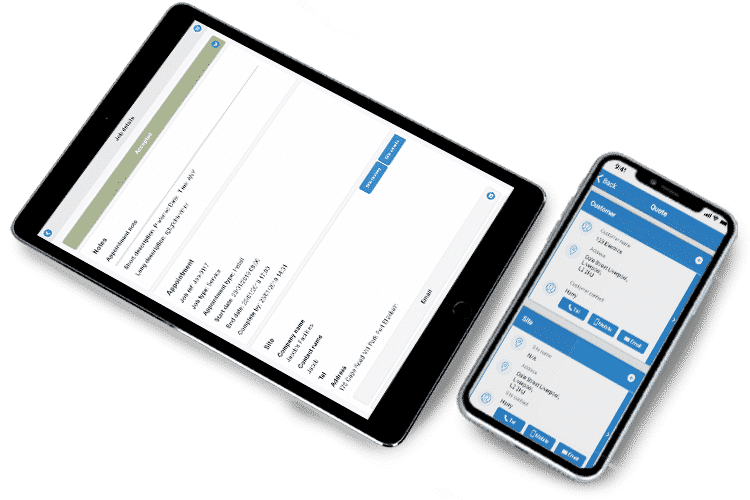 Creating Quotes from the App
Create a detailed quote with the help of our app! Choose from a variety of pre-populated items and enter your customer information. These products allow you to generate a quote for your clients right away. To make it even simpler for you, we have quote templates on the system.
You can also add new items as you go or work with a selection of pre-made lists and prices. When on-site, easily email the quote and even upload images of the proposed job to the system. All quotes are then saved in your admin system, where they can be edited or actioned at a later stage.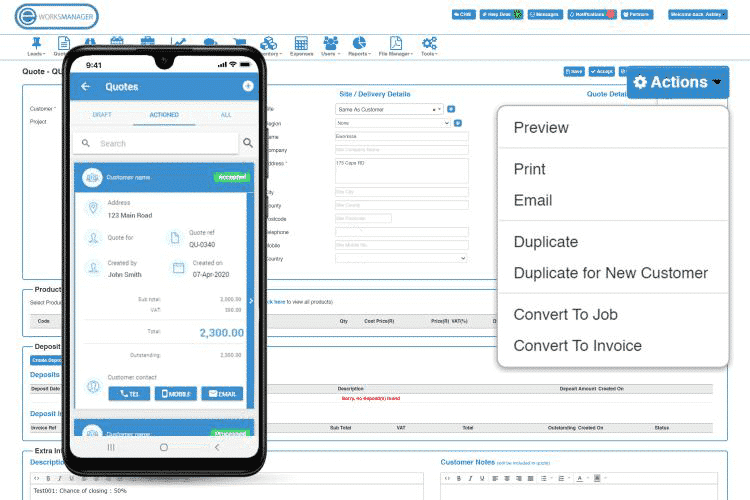 Convert Quotes to Jobs Instantly
Once your quote has been approved and accepted, you can turn the quote into a new job instantly. The app will sync all the quote and job data back to the admin system. Quotes are stored in the system for future use or duplication, and can be printed or emailed directly to the customer from the app. Once the job is completed, you can immediately turn the quote and job into an invoice.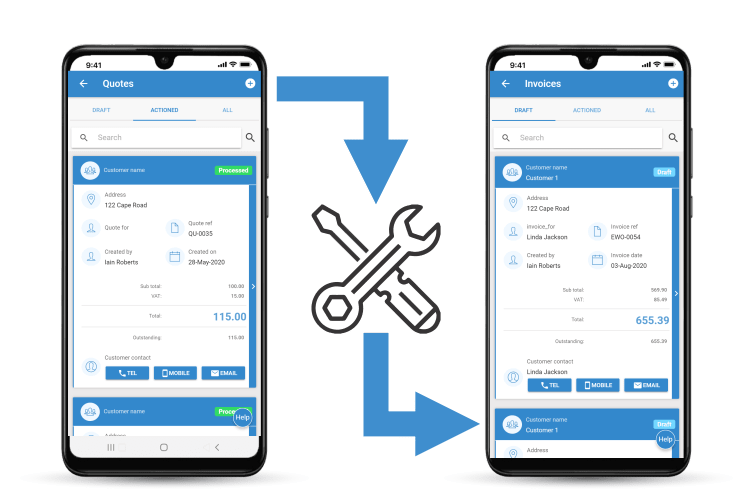 Full Business Reporting
View the status of your quotes in order to monitor potential sales and conversions. You will see who the most valuable employees are and who is bringing in the most profit with our detailed management reports.
No information is ever duplicated or lost because our framework integrates with leading accounting applications such as Xero, Sage, and Quickbooks. You can export information needed by your accountant or bookkeeper using our export features.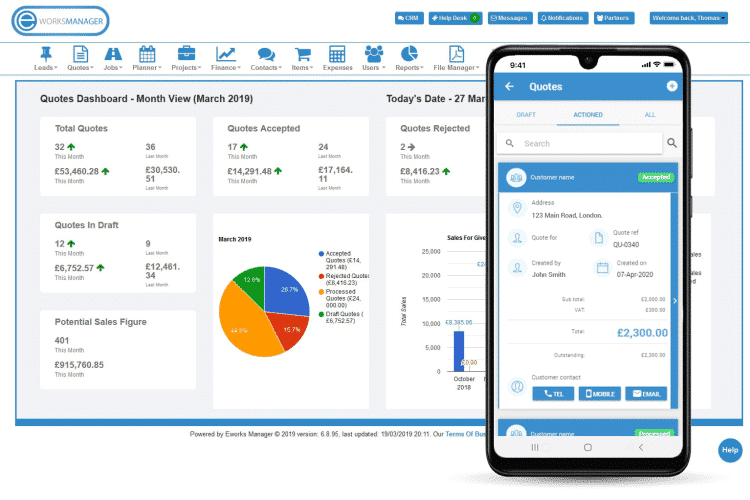 The Complete Business System
Some additional features that would benefit your business
Mobile Quote FAQs
1How does a Mobile App's Quoting Capabilities help my business?
Building up Mobile Quotes has saved both the company and the client a significant amount of time. When a customer requests a quote for a product or service, the App's software can assist you in quickly creating an accurate estimate on the spot.
2How can a Job Management App help my workforce?
While on-site, use the app to access customer data and provide a quote to your client right away! From your mobile device, you can access your work, attached papers, notes, and tasks and maintain correct timekeeping when on the job.