View Live Locations of All Your Vehicles Within Eworks Manager and Assign Jobs with One Click. For a 14-Day Free Trial, click here!
Our Fully-integrated Vehicle Tracking Software Solution Allows You to Track and Monitor Company Vehicles
Manage and Streamline Your Fleet Operations with Our Full-Featured Vehicle Management Software
Eworks Manager's Vehicle Tracking Software is fully integrated with our Field Service Management Software. This integration is what makes us unique and sets us apart from other tracking devices. Our system keeps track of your vehicles, whether your drivers are stationary or on the move, and allows you to monitor them live using our location map.
You can also schedule and control your jobs within the system, which saves you a lot of time and confusion when keeping track of past, on-going and future jobs. Our system is also perfect for allocating reactive emergency jobs as you can observe and instruct your field staff while they are out on the road. This helps you improve time management and keep customers informed. You can also see how long it takes for your driver to get to their job, whether they are speeding and how long they are at their destination.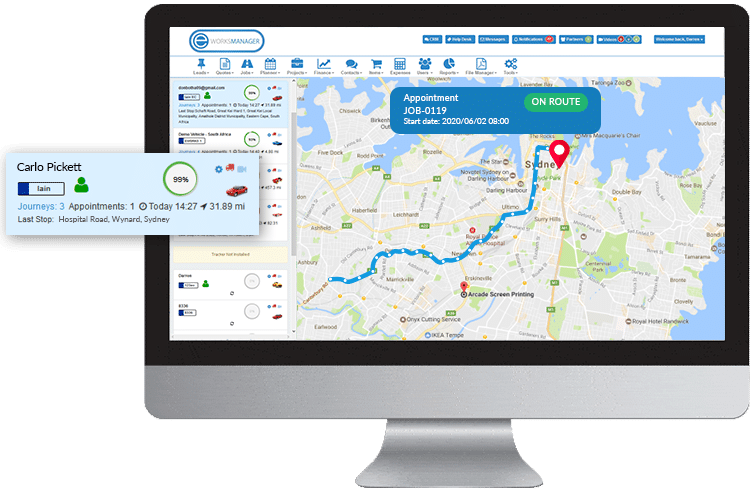 Playback Your Drivers' Routes
Our Vehicle Management Software provides a detailed playback of your mobile workforce's movements. Track errors which may have occurred and submit evidence should false reports be received. Knowing where your drivers have been gives you further insight into your workers' travels and time management during the day.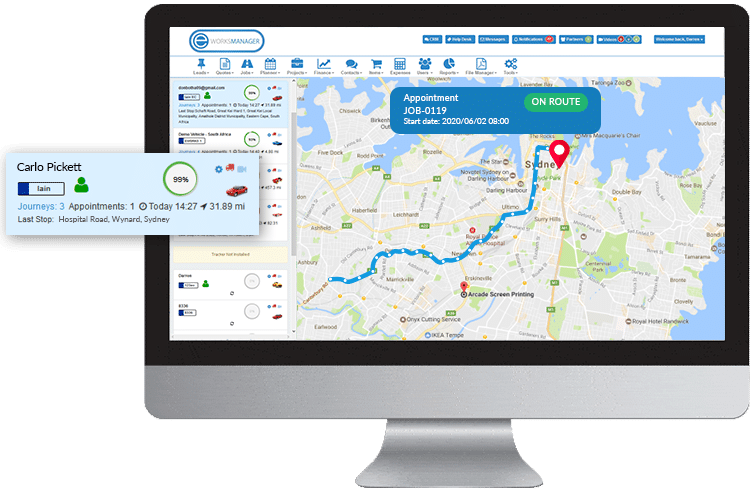 Live Location & Automatic Updates with Reactive Planning
The Live Map allows you to view your mobile users' locations at all times. This feature is particularly beneficial for emergency tasks that need to be tended to as soon as possible. Our Vehicle Management Software gives real-time location data to efficiently assign the nearest mobile technician to any reactive tasks that come in. Automatic updates inform your team when your drivers are on-route, arrive on-site, and once a job is completed, so you can keep your clients informed at all times.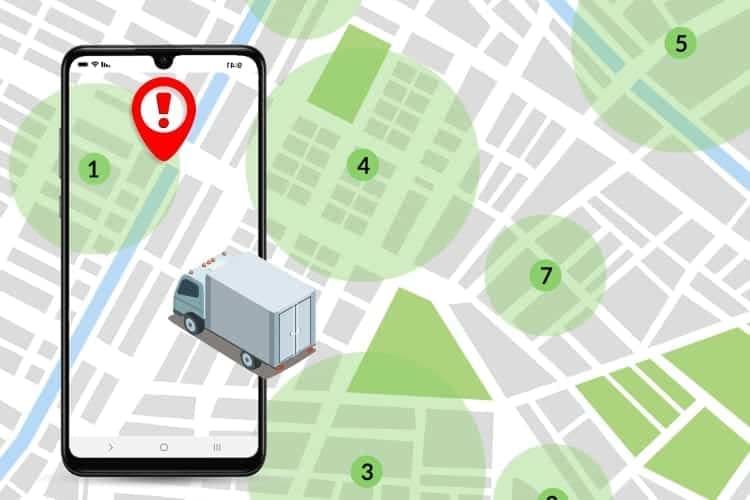 Switch Off Tracking After Hours
Our system allows you to track your team at all times; however, should they switch to driving their own vehicles, tracking can be disabled after hours. Accurate tracking data will only be recorded during office hours.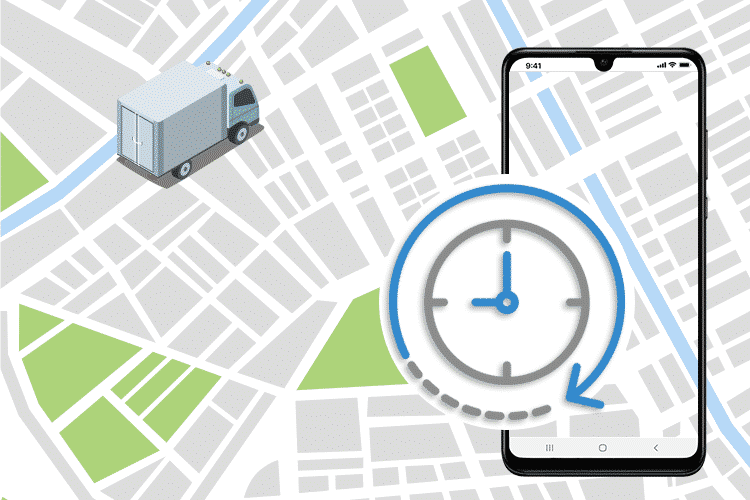 Extensive Reports with Driver Performance Scores
Eworks Manager can generate driver performance reports for all your drivers. These reports include distance travelled, journey reports, speed reports, user and job reports. You can pull up reports on your drivers and be notified of any of their devices are disconnected. For example, if one of your team unplugs their tracking device, the system will notify you immediately.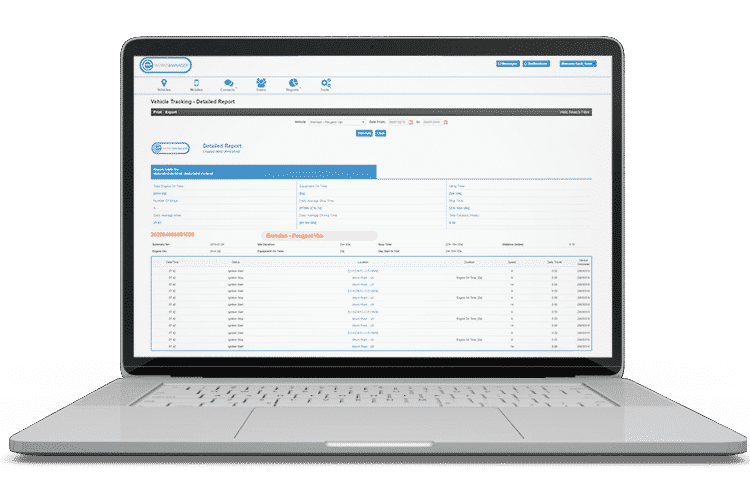 The Complete Business System
Some additional features that would benefit your business
Vehicle Tracking System FAQs
1What is a Vehicle Tracking System?
Vehicle Tracking Software
combines the use of GPS tracking with a system that collects fleet data for a complete picture of your vehicles locations. Fleet managers commonly use this system for fleet management functions such as tracking, routing and dispatching.
2What can I do with Fleet Tracking Software?
Vehicle Fleet Tracking Software allows fleet managers to receive detailed data on the performance of their vehicles. It is an excellent database that provides the tracking and reporting of your work vans. Your company will be able to benefit by reducing downtime and boosting productivity.