Mobile Payments - Use Our Mobile App to Record Payments On-Site!
Use The Mobile App to Accept Deposits or Full Payments On The Move - Everything is Recorded in the Admin System.
Your mobile technicians will accept payments and deposits from the field using the Eworks Manager Mobile App. Mobile Payments help speed up the payment process, allowing the staff to get back to work as quickly as possible.
Save the office staff the time and effort of tracking down payments! Your technicians will record payments in the field, and the Mobile App syncs directly with the admin system, allowing payments to be tracked from the office and ensuring that payments are never lost.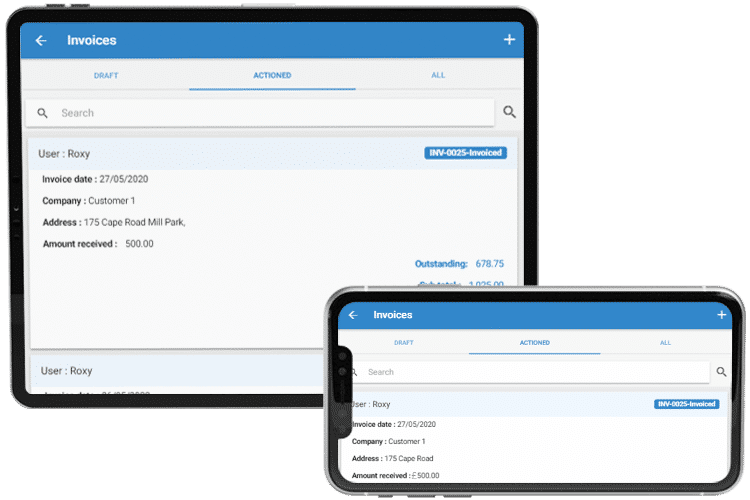 Receive Payments from the App
Your field operatives won't have to hurry back to the office at the end of the day thanks to our user-friendly Mobile Payment feature. They can do everything they need from anywhere with the Eworks Manager App! It's never been easier to make or receive a payment!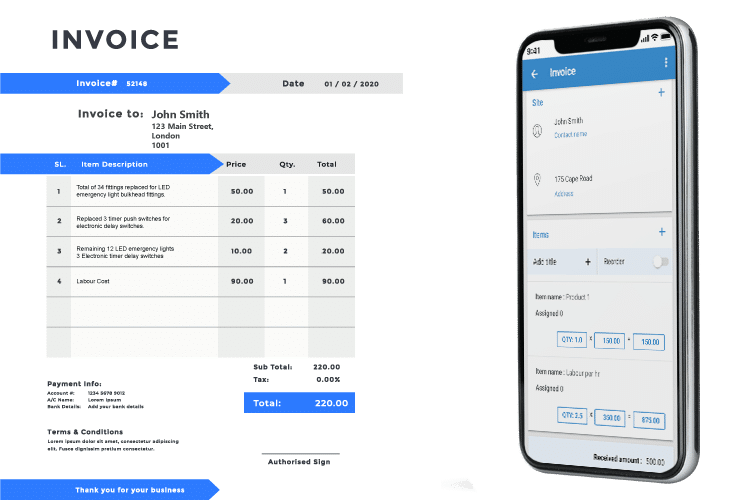 View a Full Job History from the App
The system allows you to view a job's complete history as well as the customer for whom it was completed. You will also see which platform it was made on and who made the payment.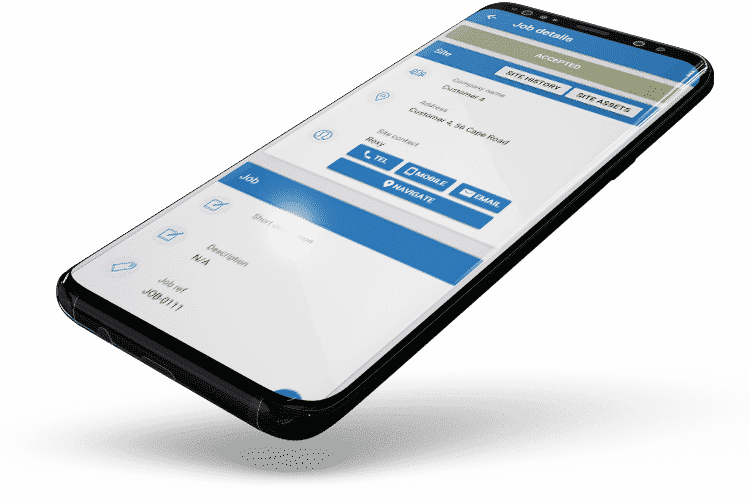 The Complete Business System
Some additional features that would benefit your business
Mobile Payments FAQs
1Can I capture only partial payments or deposits?
You can capture any payment with the Eworks Manager Mobile App, regardless of the amount. These payment records are linked to the customer's invoice and the software can calculate any funds that are still owed. You should then give the customer a revised invoice along with the payment history so that they are still aware of how much they owe you.
2Can I take a payment from a customer using Eworks Manager?
Eworks Manager does not have a payment portal, so you would not be able to accept payments directly from our system. You can, however, use our
Mobile Payments
function to capture and record payments from customers and match them to invoices in a similar way to how you would for an accounting program.
3Is the Eworks Manager App compatible with my device?
Our app development team has worked hard to ensure that our app works with any device you may use in your business. Our mobile app works on both iPads and iPhones, as well as Android phones and tablets.
4What can I do with the Eworks Manager Mobile App?
Throughout the day, our Mobile App syncs with our Admin System to keep all office workers up to date on job progress and staff movements. Field workers may also use the app to take extra notes on a job and upload any photographs or supporting documents that might be needed. Without all of the company monitoring and analytics, our App provides a very similar experience to the Admin System.You can also use your mobile device to communicate, edit, and manage quotes, jobs, properties, inventory, purchase orders, invoices, and more. All of the app's features enable field workers to stay on top of their work schedules while also capturing key job details and even generating additional revenue through the production of quotes. Our platform is really an all-in-one solution.