Manage, Create and Monitor Your Tasks in a Complete System - Receive Reminders, Take Notes and Mark as Complete. For a 14-Day Free Trial, click here!
Task Management Software - Capture and Monitor All Tasks in One System
Monitor Your Team's Tasks with our Full-Featured Task Management Software
Our Task Management feature allows you to set up tasks within the system that act as notifications and checklists for any section of the system. You can create reminders for yourself, such as birthdays or events, callbacks or alert your colleagues of an in-house meeting.
Set up different task types, and categorise your tasks for efficient management. Our system will inform you as to what is required of you when a new job is created.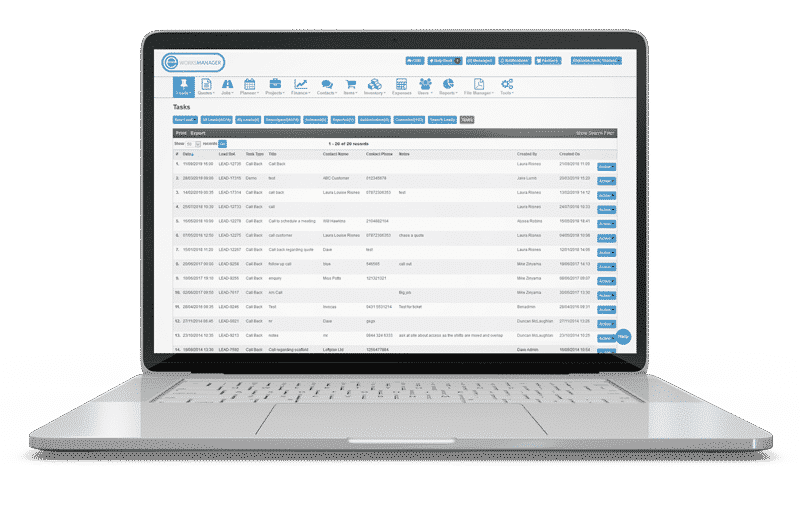 Assign Tasks to Leads
The Leads Section within our system can help your sales team set up tasks for themselves. Their tasks could include reminders for meetings, emails and callbacks. Notifications appear as pop-up alerts, ensuring you never miss that important call or email.
Upload documents, like site documents or user manuals, and attach them to the lead. Once the lead is converted to a quote, the documents will automatically be added to the quote, and the job following the quote.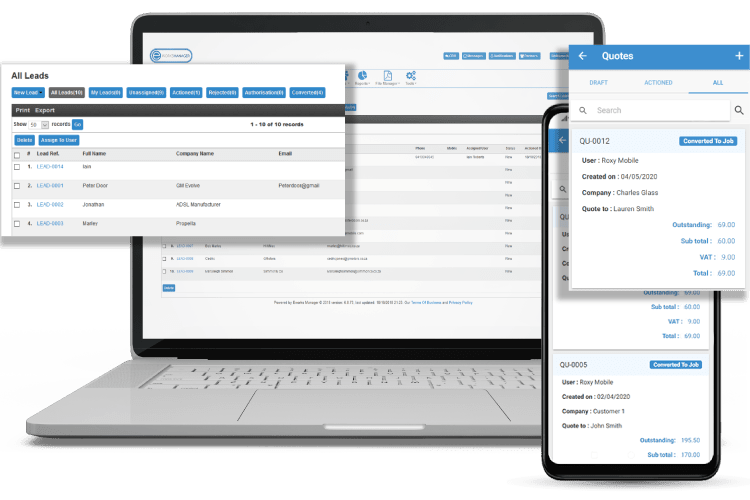 Produce and Manage Quotes with Tasks attached
Tasks can be attached to a particular quote to notify yourself or another staff member when adding a new job. When the alert message appears at the selected time, the quote reference will show so that you or your co-workers know what you need to do to complete the task.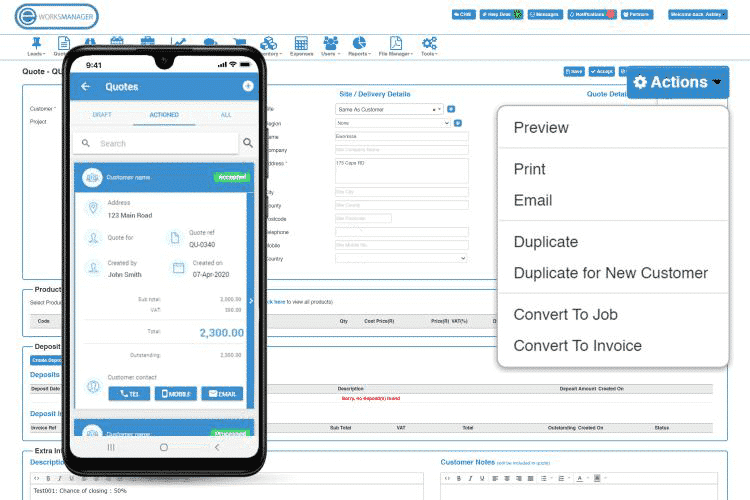 Plan, Schedule & Track Tasks within Appointments
When an appointment is in progress or complete, you can add a task to remind yourself or a co-worker of required actions. When the alert appears, the job number will be included, ensuring you have all the task details.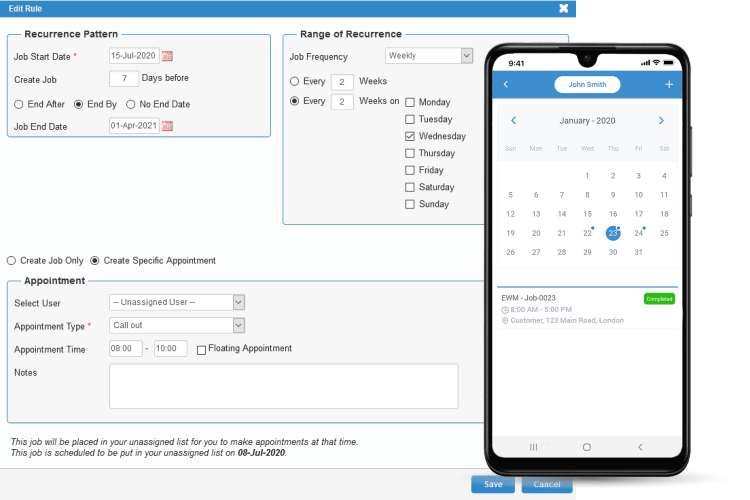 Add Tasks Against Purchase Orders & Invoices
If you have sent an order to your supplier or are still waiting for its approval, you can add a task within the purchase order. The system can remind you to send it for approval or reminds your administrator to approve urgent orders.
In the invoicing section, you can also create a task against invoices, regardless of the status, draft, outstanding or overdue. Reminders can similarly be set up to send invoices to clients on time, monitor specific invoices that are still outstanding or chase an unpaid invoice.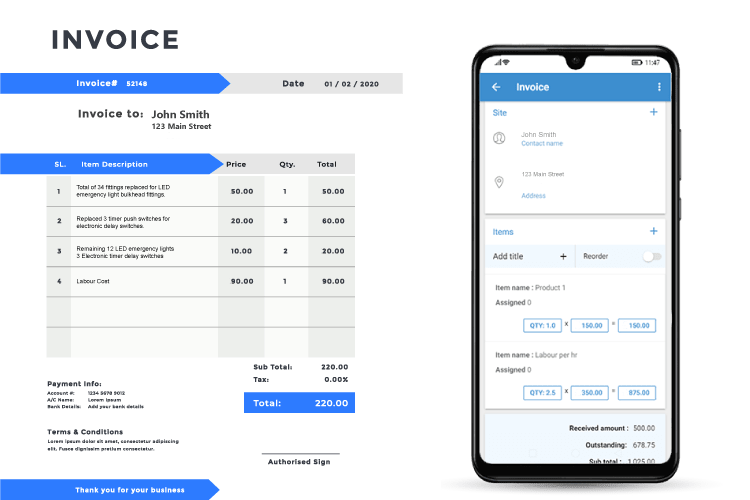 The Complete Business System
Some additional features that would benefit your business
Task Management Software FAQs
1What is a Task Management System?
Task Management Software
is a cloud-based tool that helps you schedule, track, and complete tasks attached to your quotes, jobs or invoices. A Task Manager will help list and organise given jobs. This software will also allow you to prioritise tasks, so you know what order things need to be done.
2What can I do with Project Tracking Software?
Project Tracking Software helps project managers and teams collaborate, reach deadlines and manage resources and costs. Features may include task planning, time tracking, asset planning, team collaboration, expense management and more.