Create invoices in the app and submit them to your customers as soon as the job is completed. For a 14-Day Free Trial, click here!
Purchase Order App - Create PO's on the go from our Mobile App!
Create and forward orders from anywhere and at any time to suppliers through the Eworks Manager App!
You can add new purchase orders when on the move with our purchase order app! You can also scan for existing purchase orders and collect any data you may need in the field!
Our application has a built-in ordering component that fits into the rest of the system. The days of using a separate ordering platform and copying information between them are gone.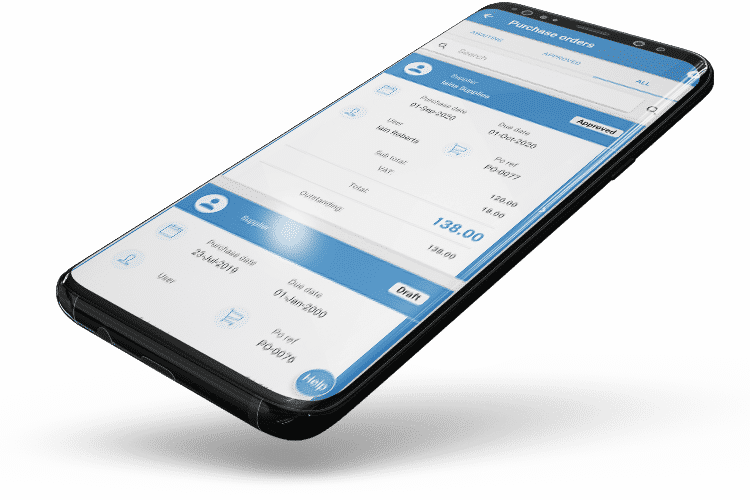 Manage Suppliers and Monitor Their Pricing
You can access all detail regarding your supplier with the Eworks Manager Purchase Order App and keep track of their prices to update your billing. Our system tracks any contact with suppliers and ensures a complete history of all the dealings with suppliers and any incentives they provide.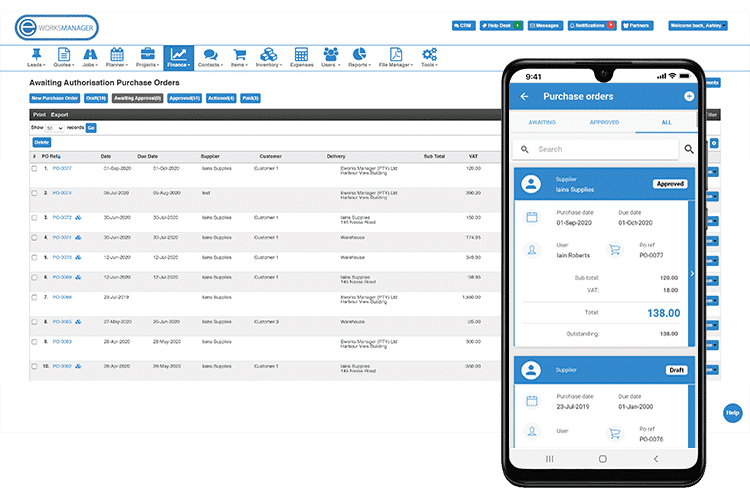 Create Purchase Orders for Jobs while on-site
With a push of a button, your team can create orders. Purchase orders can be generated after a quote has been accepted, a job initiated, or the established invoicing phase. Our easy-to-use Mobile App makes it user-friendly and straightforward to run your company.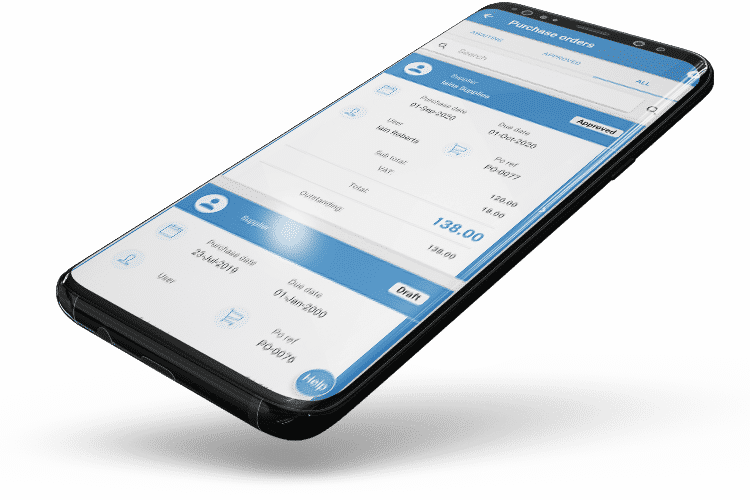 Extensive Reports on all Purchases
Our software will provide you with a detailed evaluation of both your job and project expenses. It distinguishes between billable and non-billable expenditures, ensuring that both transactions and sales are recorded. The system shows you a complete history of expenses and items bought, providing you with a comprehensive analysis of earnings from jobs, projects and clients.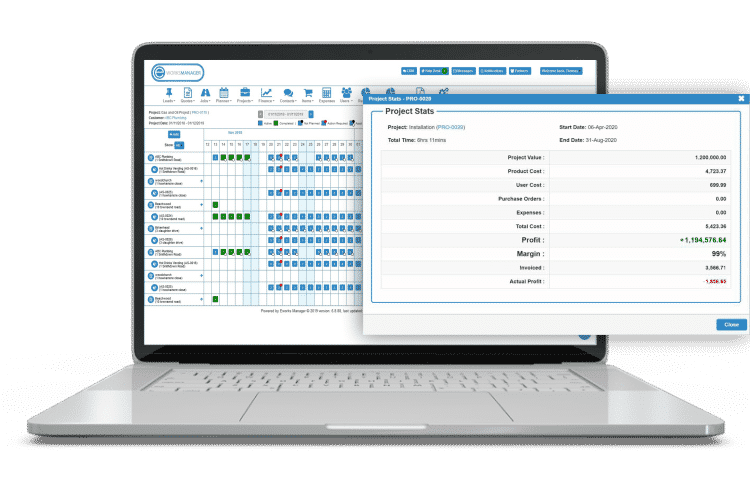 The Complete Business System
Take a look at some of our other great features that would benefit your business.
Purchase Order App FAQs
1Why use a purchase order app?
In the event of a disagreement, purchase orders are required to contain correct details about the goods purchased. The Purchase Order App displays product details, volumes, pricing, discounts, shipping orders, and the date on which the order was placed.
Your employees will be able to produce purchase orders and deliver them to suppliers, and you will be able to approve them and track their progress through the system.