Digitise All Your Documents and Upload Them To Your Eworks Manager System for Your Team to Fill Them Out On The App. For a 14-Day Free Trial, click here!
Mobile Documents - Use a Fully Paperless System and Have All Your Digital Documents and Certificates On-hand
Digitise Your Required Work Documents To Use In The Field.
When converting to a digital system and workflow, a major concern is how business owners are going to use their mandatory on-site documents. With Eworks Manager, this process is easy. Upload a PDF copy of your paper documents to be digitised and attach them to their relevant jobs. You can then simply complete and submit the documents from your mobile or tablet device via the Mobile App.
Our document creator is easy to use and puts you in control of how you would like your documents to be filled out by your mobile users. If you want to create a text box, a dropdown selection or have the data auto-fill, you can easily do so with Eworks Manager's mobile document feature. Our document feature, you can also upload any important documents such as timesheets, certificates, questionnaires or surveys, reviews and much more.
Our team at Eworks Manager can assist you in how to use the document maker and turn you into a pro at managing and uploading your own documents within the system. We also have help videos to help you every step of the way.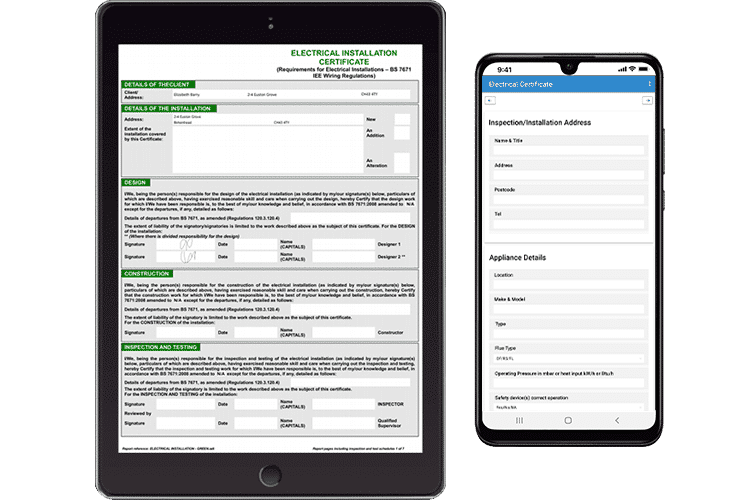 Introducing Mobile Documents
Filling out your on-site documents has never been easier thanks to our user-friendly mobile view. You will be able to monitor and report on all of your documents digitally with this feature, preventing the loss of important files! All is also saved automatically in the system, making it much easier to print and email from one place.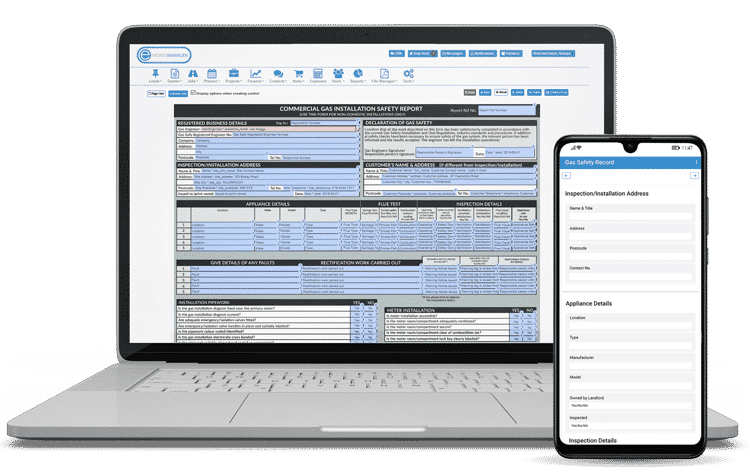 Create Questionnaires To Ensure Your Mobile Workers Follow Guidelines
Create on-site Field Service Questionnaires for your team or for user and ustomer feedback. The questionnaire feature ensures that every employee follows Health & safety regulations on a daily basis.
For example, when mobile workers arrive on-site, the questionnaire might ask whether they are wearing safety gear. The questionnaire feature is ideal for collecting additional data from each job, worker, or client.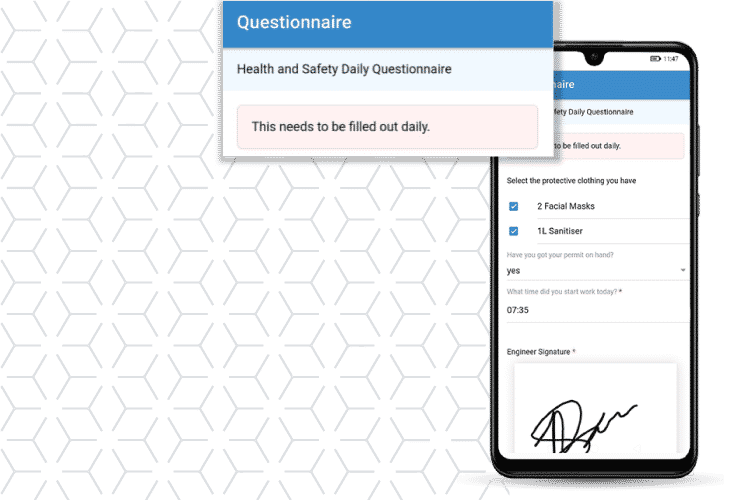 Use the Mobile App to Operate Offline
Our system allows you to work offline and saves your work to your device locally. The mobile app will automatically sync with the admin system once your field staff regain internet access. You'll never lose any details or work you've completed on the app this way.
Your mobile documents linked to each job will be saved locally on your device as well, allowing you to continue working as normal until you can reconnect to the internet. Working offline is also beneficial for field employees who may be working in remote areas or who have run out of mobile data on their smartphones.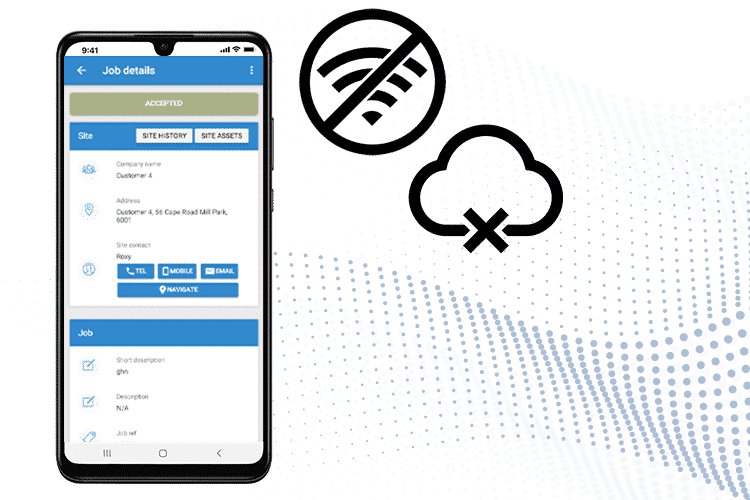 View All of Your Digital Forms in Document History
Eworks Manager's system stores all of your digital documents. You will have access to them via the File Manager as they accumulate on your system. Each document, certificate, or form will include a job reference number, customer information, and the document's status (completed or incomplete).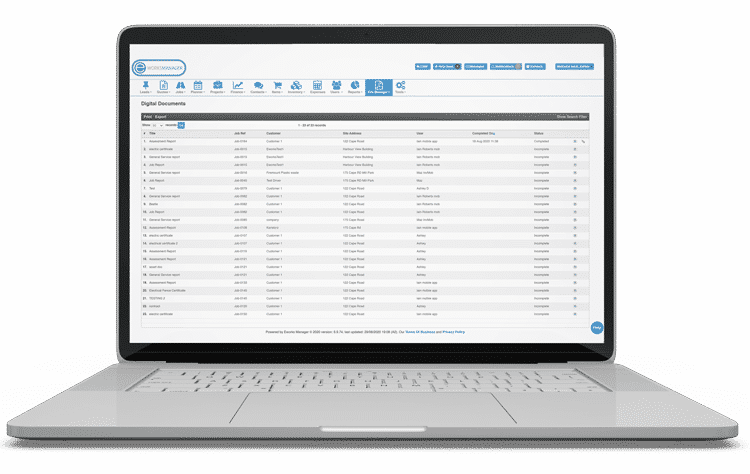 The Complete Business System
Some additional features that would benefit your business
Mobile Documents FAQs
1Is it possible for Eworks Manager to digitise my current documents?
Yes, our wonderful customer service team will gladly digitise your necessary documentation for you if you request it. As previously mentioned, our support team will teach you how to use the system to create your own documents.
2Can I access my Eworks Manager mobile documents on any device?
Yes, you can use the admin system or the mobile app to access the information. Our mobile app is compatible with almost all mobile devices. Your mobile documents are linked to your jobs and can be accessed at any time, from anywhere.
3Can I control who has access to my files?
Yes, absolutely. All of your required documents are stored on the Admin system in our Job Management System. You can monitor who has access to sensitive data and connect field service mobile documents to your team's tasks.