Create Customer and Engineer Questionnaires and Surveys for Them to Fill Out On Site. For a 14-Day Free Trial, click here!
Field Service Questionnaire
Our
Field Service Questionnaires
are a great way to clarify information collected from your workforce and customers. Questionnaires allow you to ask important questions, whether it be about the work in progress, the field worker on the job or how satisfied the customer was with the service!
On the
admin system
, you can create as many questionnaires as you like, and even make them mandatory for your workers to fill in. Once the questionnaire is complete, you can also allocate them to your mobile users or link them to specific jobs or appointment types.
When Creating a Questionnaire on The System, You Can:
Create a questionnaire type and name
Input a description for your mobile users and customer to read
Create mandatory questionnaires
Create up to 10 questions for each one
Which job, appointment and status type you would like to assign your questionnaire to
Select which user or customer you would like this questionnaire to be completed by
Preview how your questionnaire will look
View your completed questionnaires within the CRM on the admin system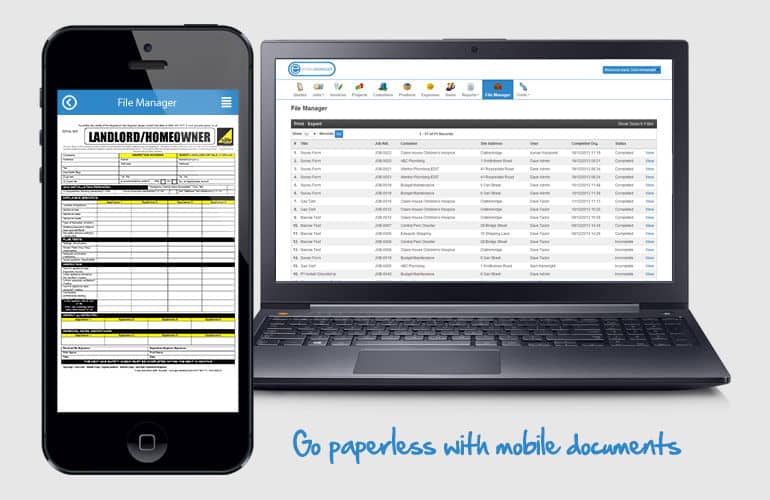 With our questionnaires feature, you can keep
track
of job efficiency, staff productivity and customer relationships all within one system!
Unlike most Field Service Management Software out there, we provide constant support to all our customers. Whether you have a quick question, require further training on the admin system or the app or need some changes, we are always here to help with our super friendly team of industry experts and 24/7 support email. Eworks Manager offers a magnitude of company benefits, so if you're ready to go paperless and start your Eworks journey, sign up for your
14-day FREE trial
and try it out for yourself!
If you would like to get in touch and find out more about our questionnaires feature, please feel free to call our office directly or drop us an email, we would love to chat and book you in on a free online demonstration!
Call us: +61 (3) 9008 9902
Email us: [email protected]
---
Daily
Automate your staff to do a daily questionnaire
Risk Assessment
Make site risk assessments mandatory
Asset History
Build Asset specific questionnaires
Customers
End of job customer questions can mold better workers