Track Your Workers in Real-Time with Our Built-in GEO Route Planner. For a 14-Day Free Trial, click here!
GEO Route Planner - Route Planning Software Designed to Schedule Jobs to the Closest Available Field Technician
GEO Route Planner to Track & Monitor Your Team of Tradies
Our Geo Location Planner is the perfect tool for connecting your managers, office staff and field workers.
Our Job Scheduling App provides real-time updates and notifications of your on-site team's job statuses, updated from their mobile devices. The system automatically notifies your designated admin staff of a status change.
Our software makes it easy to identify each technician's current availability and allows you to plan for delays or assign additional work if appointments are completed quickly. Route Planning Software boosts productivity and service levels by simultaneously keeping track of mobile workers' job schedules.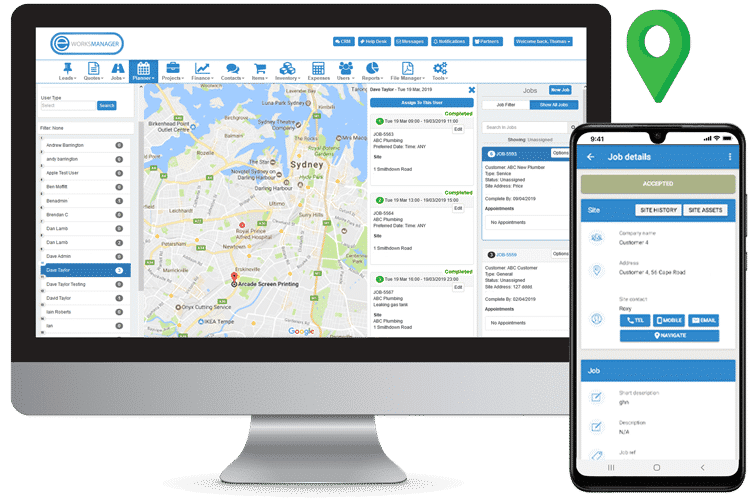 Mobile Tracking For Economic Job Planning
Our Mobile Tracking feature depicts the live location of remote workers in the field. By having your staff's live locations, you can schedule new jobs to the closest available worker to cut travel time and fuel costs.
Several search options will let you search for a specific postcode, and show you the location and closest worker to it. View all unassigned tasks and easily schedule appointments for your mobile workers.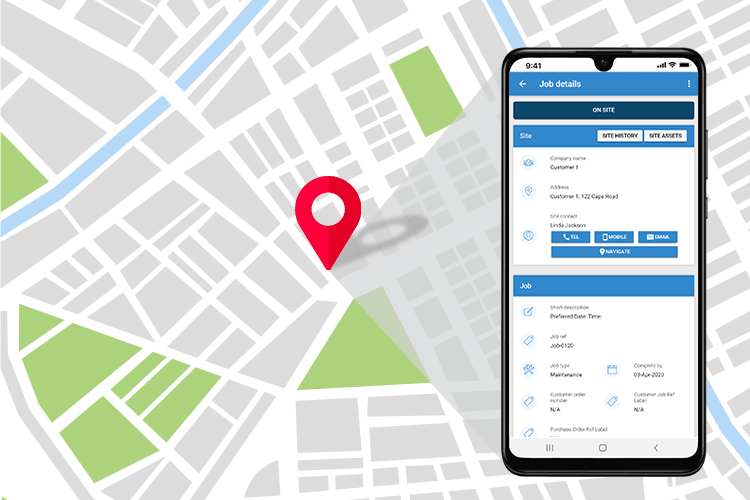 Keep an Eye on Your Team
Our Route Planning Software accurately tracks which site your workers are at, which appointment they are travelling to and whothe closest is to any reactive jobs that arise.
With our location map, you always have a bird's eye view of your mobile workers. This makes scheduling your workforce an easy job and saves valuable time!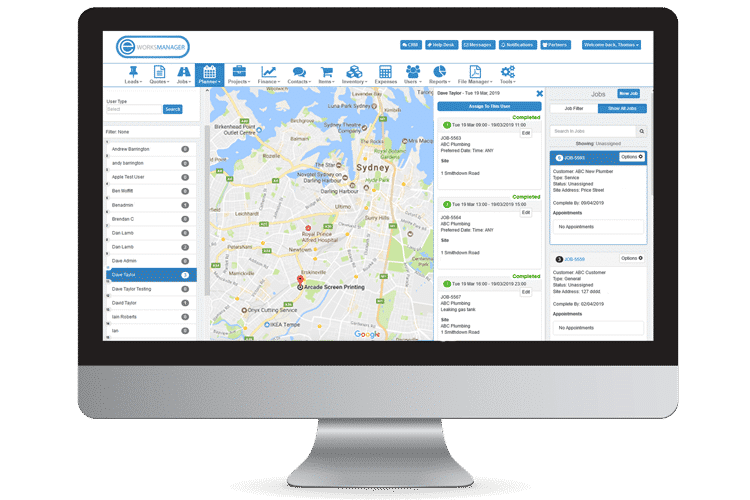 Route Optimisation for Increased Efficiency
Our Route Planning System provides real-time data to help schedule jobs to the closest available tradie, or, depending on your settings, the workers that will be able available the soonest. You can create economical job schedules to save fuel costs, or choose to schedule jobs based on speed if customer service and response times be more important.
Our Route Optimisation Software, also known as Auto Planning Software, allows you to automatically select specific job types or projects to be scheduled by the system. With this feature, you can plan out all your jobs for an entire month within just a few minutes by simply clicking one button.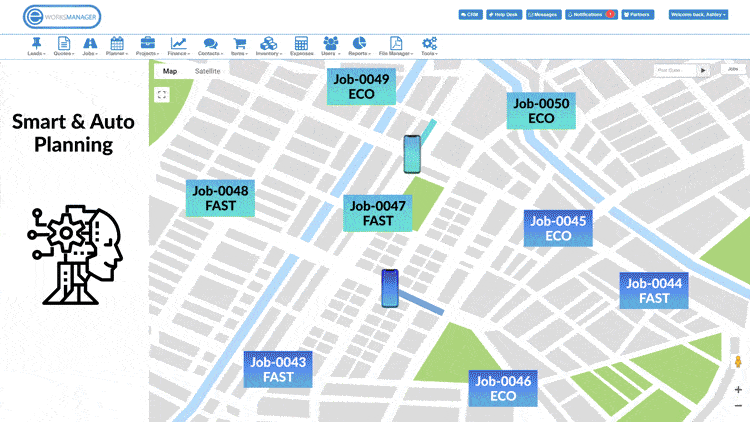 Real-Time Updates
Our Live Panel gives your admin staff all the tools they need to make quick and efficient decisions on updates from field workers. It gives you live progress updates on your team's jobs. Your admin staff can authorise and sign off jobs and invoice clients almost instantly.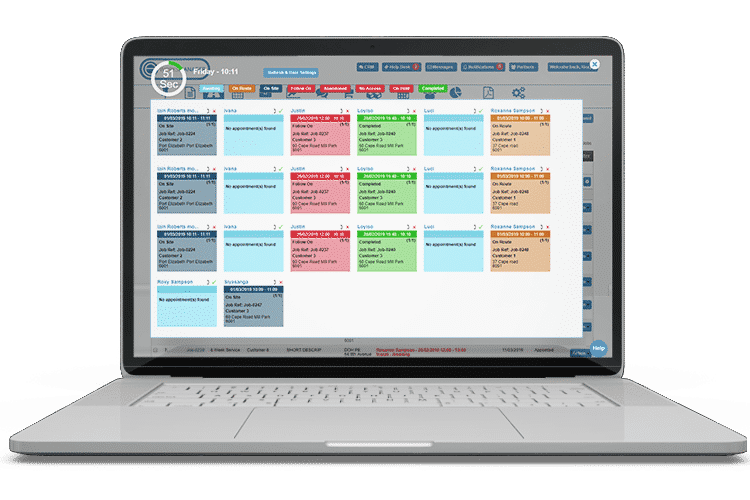 The Complete Business System
Take a look at some of our other great features that would benefit your business.
Geo Router Planner FAQs
1What is Geo Route Planner Software?
Our Geo Route Planner Software will accurately track which site your mobile workers are at for a current job; which job they are on route to; and who is the nearest to any reactive or emergency jobs that may come in.
Our location map gives you a bird's eye view of your field workers. It simplifies planning your workforce schedules based on location, and saves you valuable time and money!