You can see your profitability on any job if you keep track of your purchases and job costs in one system. click here!
Purchase Order Software - Managing Purchase Orders has never been simpler
Through our Full-Featured Purchase Order Software, you can keep track of all of your expenses.
The Eworks Manager software's built-in purchase order component is fully integrated with the rest of the system. Gone are the days of copy all of your data from a separate PO system into different applications. Our advanced online quoting system and task management systems sync seamlessly with our purchase orders section, making it easier for you. You can now produce all of your purchase orders with just a few clicks of a button. Our simple online Purchase Order Software streamlines your operations and puts you in command.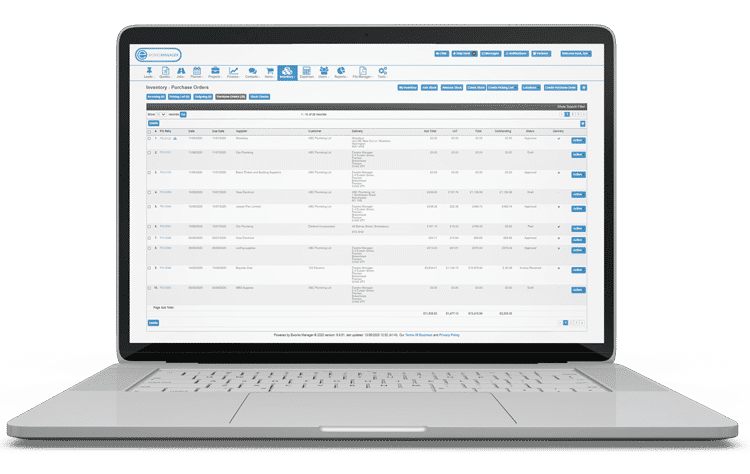 Manage Suppliers and Monitor Their Pricing
You can manage all of your supplier information and keep track of their pricing with Eworks Manager's Digital Purchase Order System to better adjust your billing. You can also store all your supplier communications, ensuring that you have a complete record of all interactions with your suppliers as well as any benefits they may offer.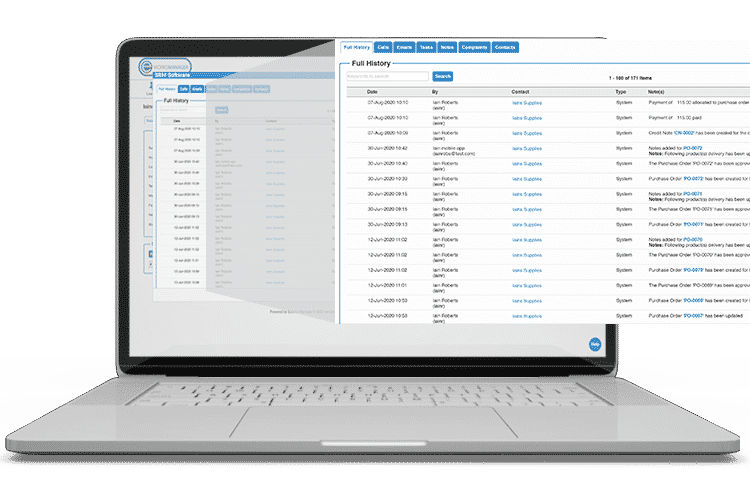 Supervise Staff Purchases and their Orders
Employees can post images of receipts as proof of purchase when making purchases for their jobs, ensuring that no non-work-related materials sneak in. Similarly, any asset or inventory orders must first be approved in our Purchase Request Software before being sent to suppliers.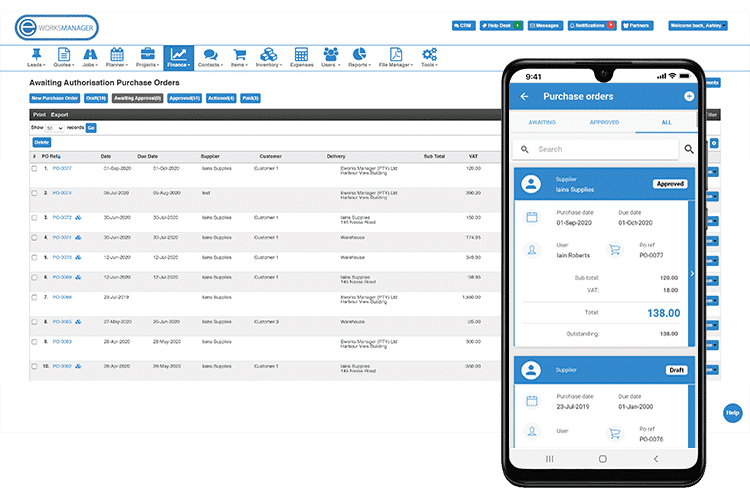 Take Control of All Orders and, More Importantly, Your Profits
Our Purchase Order System gives you a complete picture of all your job and project costs. Our system distinguishes between billable and non-billable expenses, ensuring that all costs are logged and recorded. This gives you a detailed overview of profits by jobs, projects, and customers by providing a complete history of costs incurred and billed against clients.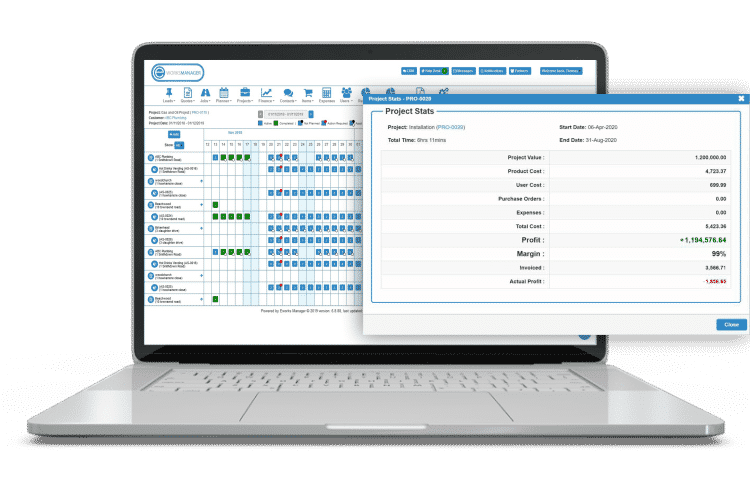 The Complete Business System
Take a look at some of our other great features that would benefit your business.
Purchase Order Software FAQs
1What is a PO system?
A Purchase order (PO) is a business document including an initial official seller's offer issued by a buyer indicating the products or services types, quantities and agreed prices.
2Why use a purchase order system?
Purchase orders would contain precise detail about what was ordered in case of a disagreement. The PO lists object details, volumes, prices, discounts, shipping directions and purchase date. To collect this detail, the use of
Purchase Order Software
leaves less room for error than a verbal order.