The Ideal System For Industrial, Commercial or Domestic Pest Control Businesses. Create, Manage, Assign and Track Your Jobs Efficiently. For a 14-Day Free Trial, click here!
Pest Control Software - Field Service Management Software for the Pest Control industry
How can Eworks Manager's help your Pest Control business?
Eworks Manager can streamline your business in the pest control industry by offering you the most beneficial and effective integrated Pest Management Software. Our system helps you manage your whole business, from customers and estimates to scheduling jobs and tracking your team of specialists.
Pest Control Scheduling Software to stay ahead of recurring work
Generate Recurring Jobs for regular service intervals to ensure customers are always covered. For example, when bait stations need to be stocked every few weeks. You can create jobs with recurrence rules specific to the job or job type; the system will automatically create the jobs, whether daily, weekly, or monthly.
You can set recurring maintenance against sites and assets so that you can keep track of your entire business.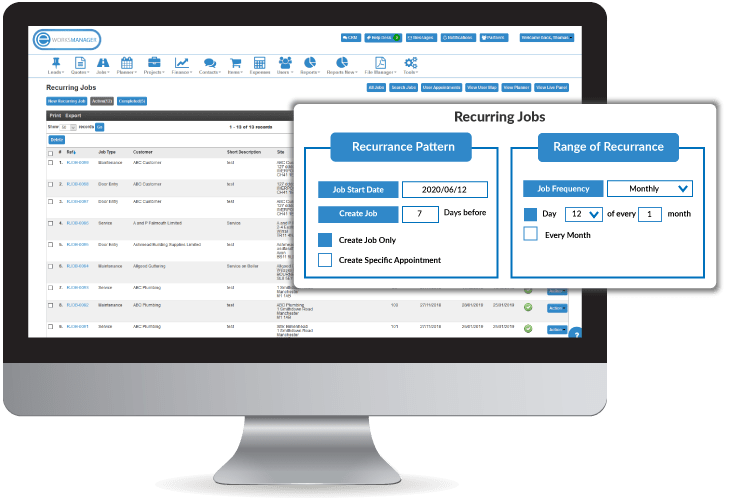 Manage your bait stations with our asset management system
Keep track of your business assets, whether that be the equipment at your office, vehicles, and customer assets. Our Asset Management Software can help manage, create, and maintain recurring and urgent maintenance tasks, invoices for assets, recurring invoices, and maintenance duties.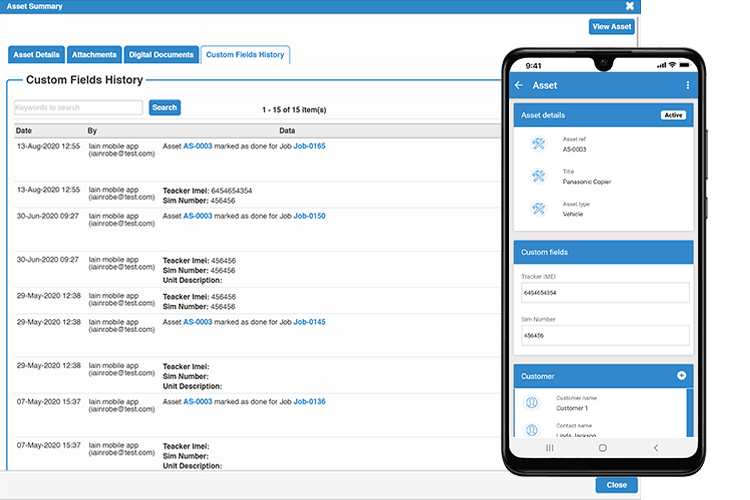 Keep track of maintenance expenses per customer or site
Once a job is completed, your workforce can instantly add the maintenance costs and send invoices to your customers. Each customer or site could have different rates for labour and material mark-ups. Fortunately, Eworks Manager will help you create accurate and detailed invoices with ease.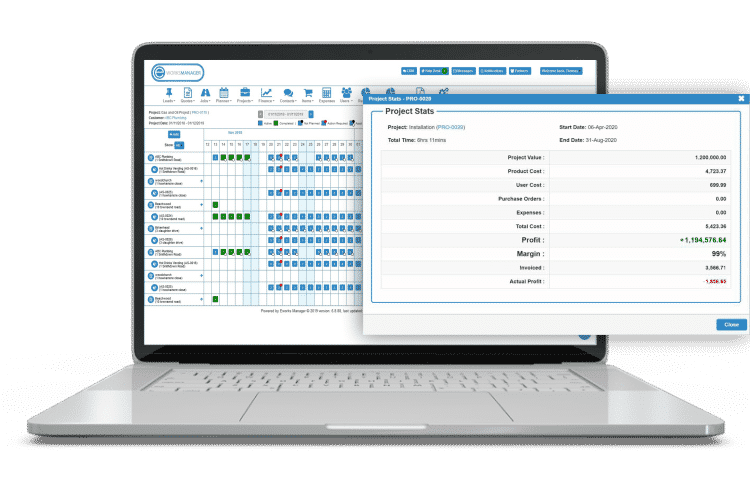 Invoice as part of a maintenance contract directly from site
Create invoices anywhere with our Mobile App or from your office with the Admin System. Customise your invoices to match your company's structure and corporate identity. Manage overdue invoices and set payments terms for each customer.
Eworks Manager also offers a seamless integration with Sage, QuickBooks and Xero accounting platforms. Our software allows you to export your invoices and other financial documents for accountants or bookkeepers.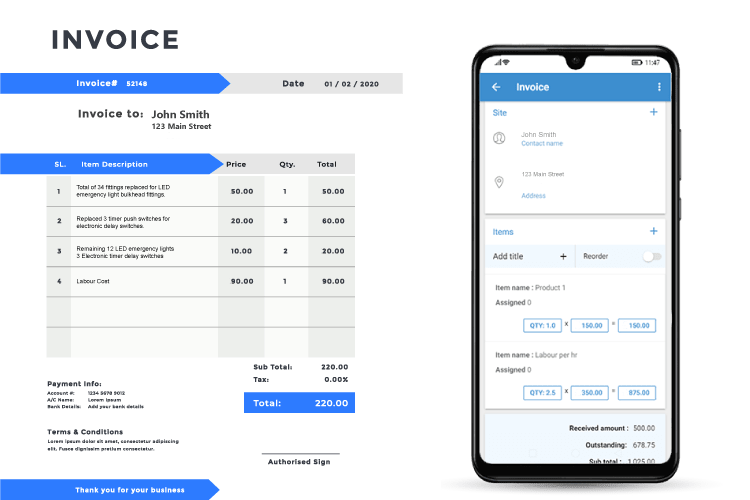 Pest Control Software FAQs
1How will Pest Control Business Software benefit me as a Business Owner?
To ensure your business runs smoothly, an employer must complete a variety of activities. Every part of your company will be streamlined with our
Pest Control Service Software
. From sending out quotations to assigning tasks, monitoring your mobile technicians, and invoicing, the app has it all. Our Job Management Software is designed for the service sector and can be accessed through our Mobile App on any mobile device.
2What can I do with Pest Control Scheduling Software?
3Does Pest Control Management Software improve efficiency?
Our Job Management Software was created to help you and your team improve the performance of all your business processes. Our software's most useful plugin is designed to assist the company in becoming paperless. The platform is available in two forms: the Admin System, which is used for your admin employees, and the Mobile Application, which is optimised for your mobile workers. Field staff can use the app to record tasks, create quotations, and more. All is gathered in one app, allowing your employees to focus more on their current task.
4How will Pest Control Service Software benefit my staff?
Your field employees would be able to devote more time to their tasks rather than paperwork. The mobile app eliminates paperwork from the field and automates timekeeping while providing real-time job updates to the office.
5Can I track my mobile workers' jobs in real-time?
Real-time
job tracking
enables you to respond immediately to any problems that arise in the field.
6Can I monitor my field staff?