Create invoices from the app and send them to your clients as soon as the job is completed. For a 14-Day Free Trial, click here!
Mobile Invoicing - Send your invoices to Customers from the Mobile App!
Create and submit invoices to customers from anywhere and at any time!
With the Invoicing App Solution from Eworks Manager, you can handle your invoices on the go and edit your invoice All of this can be done from your smartphone or tablet.
Our app enables you to send your invoices directly once the job is complete. In our system, you can fill out as few fields as possible to ensure the process moves on quickly and efficiently.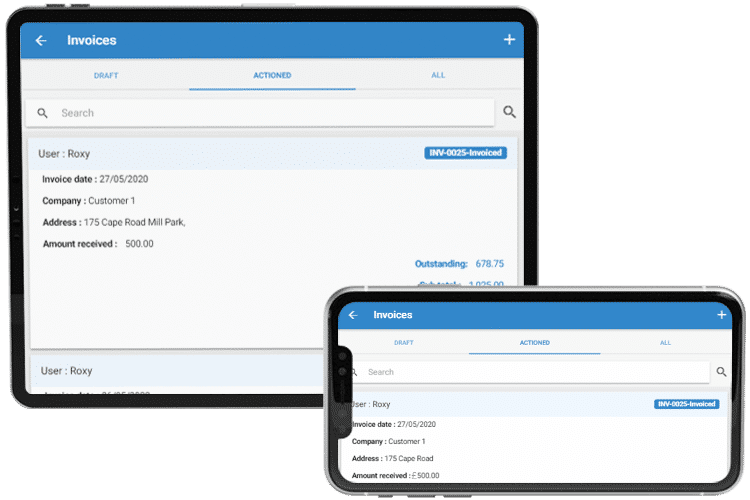 Record Payments on the App
Through our easy-to-use Invoice App function, your service technicians can capture payments including deposits and part payments on the Eworks Manager App, and the admin system saves all the invoices centrally to chase down at a later stage.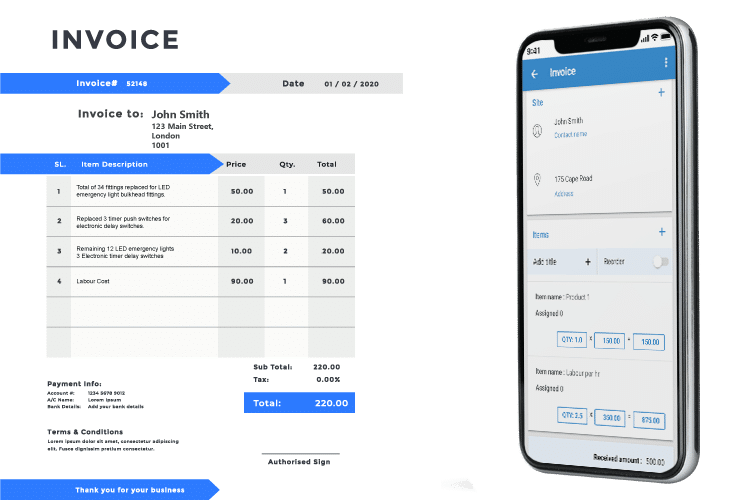 An All-in-One Finance System
Creating invoices on the move allows you to send your invoices directly after the work is finished. Set the payment terms for each customer and handle the outstanding invoices.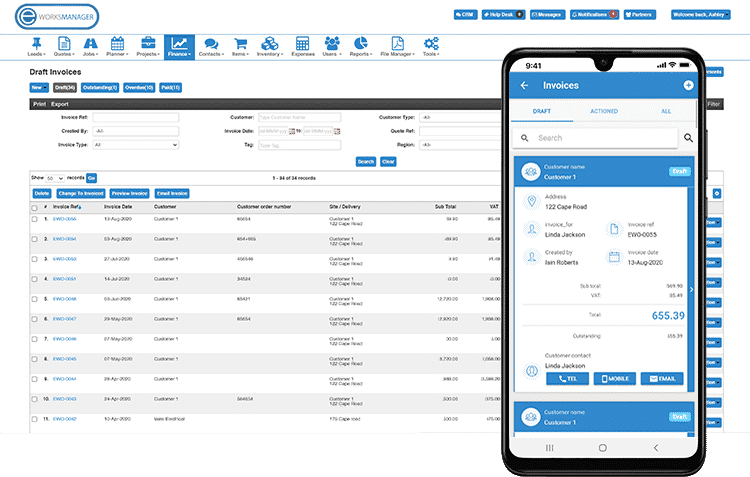 Comprehensive Management Reporting
The invoicing report section of Eworks Manager is available to give you a breakdown of all your invoices and each invoice's status. Through this information, you will see what invoices have been paid and what is still pending.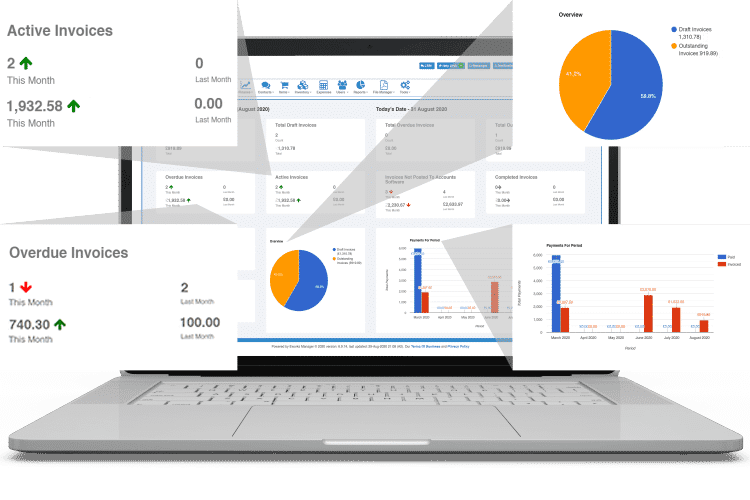 The Complete Business System
Take a look at some of our other great features that would benefit your business.
Mobile Invoicing FAQs
1Is the Eworks Manager App compatible with my device?
Our App developers have worked hard to insure that our app is compliant with any smartphone you want to use in your organisation. The Eworks Manager Mobile App is compatible for iPads, iPhones and Android devices.
2What other features does the app have?
The Eworks Manager Mobile App provides a wide variety of mobile features (listed on the App Page).
Mobile Invoicing
is just one of the many features we're offering. Check out our
Mobile App
page to see more app options for field staff!