An all in one solution to manage your business and improve your visibility. For a 14-Day Free Trial, click here!
Business Management Software - Manage & grow your business with our complete BPM Software
Managing your business from anywhere has never been easier with our Cloud-Based Business Management Software.
Eworks Manager's Business Management Software helps manage all your daily business activity and can oversee your company performance all in one system? I suggest you keep on reading as I can assure you Eworks Manager is the software for you!
Eworks Manager is a leading Business Management Software. Whether you're an electrical engineer or an office manager at a letting agent, Eworks Manager suits any business of any size!
Job Management with advanced planners
You can create and assign jobs from the Admin System and the app so no matter where you are, you can set emergency jobs and allocate them to any of your workers with a click of a button. With our time planner, you can see who is available and how much work they have set on any given day or week! You can even track all your employees out in the field and see their current locations or when they're on the move with our Geo Planner, Live Tracking and Vehicle Tracking features!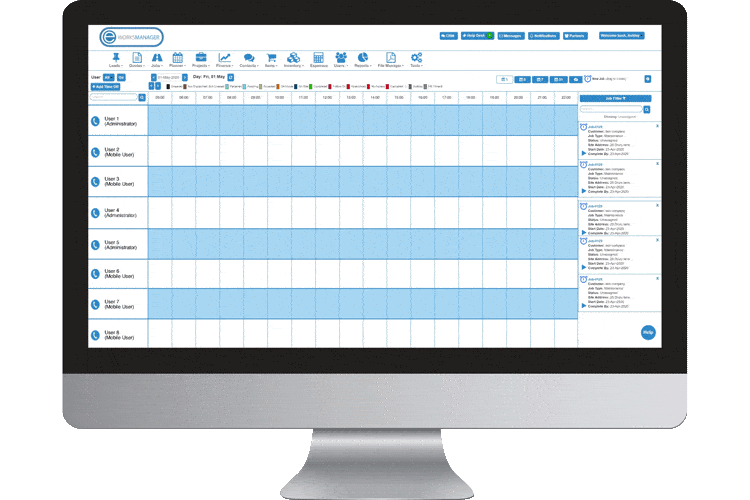 Financial Integrations
Our Business Management Software tracks and manages all your finances and sales in one place! Eworks Manager stores all your invoices, expenses and quotes so you can keep track and control what your customers have paid, open quotes, what is outstanding and your staff/subcontractor costs. Are you using Sage, Xero or Quickbooks? We integrate with all of them so you can import all your data over to Eworks Manager effortlessly!
Eworks Manager's Business Management Software will help you achieve maximum profit from your company's products and services and take the stress away from your daily working life as everything is within one system.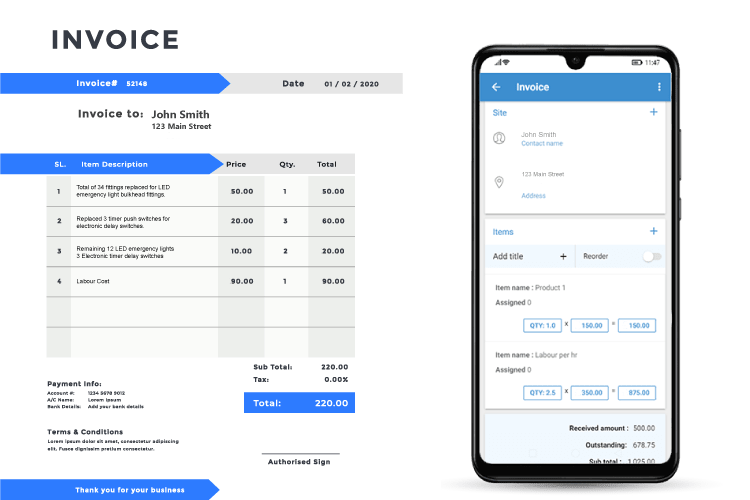 The Complete Business System
Take a look at some of our other great features that would benefit your business.
Business Management Software FAQs
1What is Business Management Software?
Business Process Management (BPM) Software
helps define, automate, and report on processes intended to help optimise businesses to deliver on company goals. These tools are designed to help enterprises optimise their operations and workflows, improving overall efficacy in day-to-day functions.
2What are the benefits of good business management?
Eworks Manager can effectively help you:
Increase communication.
Improve productivity, accuracy and timeliness.
Improve decision-making and efficiency within organization.
Identify potential problems early, when you still have time to act on them.
Improve cost efficiency.
Create a better customer focus.
3What are Business Management Systems?
A Business Management System is designed to assist with planning and implementing policies, best practices, guidelines, processes and procedures used in business plans and strategies and all associated management activities.
With Eworks Manager, you can streamline every aspect of your business into a well oiled machine. Create quotes while on-site, capture job specific information, files, certificates or checklists to your job cards, and invoice immediately on completion of the job. Not only this, but you can keep track of your stock levels and manage your assets and ensure regular maintenance is carried out in a timely fashion.