Employee Holiday App - Staff Holiday Planner built-in to our Job Management Software
Staff can Schedule & Request their Time Off from the Mobile App.
When you work out in the field, you don't always have time to call the office to request time off. Fortunately, with our Mobile App, you can easily request time off while out on the job! When someone requests personal time off, the software automatically syncs back to the office. Your admin staff can then view the schedule in your calendar and quickly approve or disapprove the request.
This saves you and your employees time from filling out leave forms and having to send them back to the office. It also saves time waiting for approval from the office. This is especially handy if you have an immense workload to get through.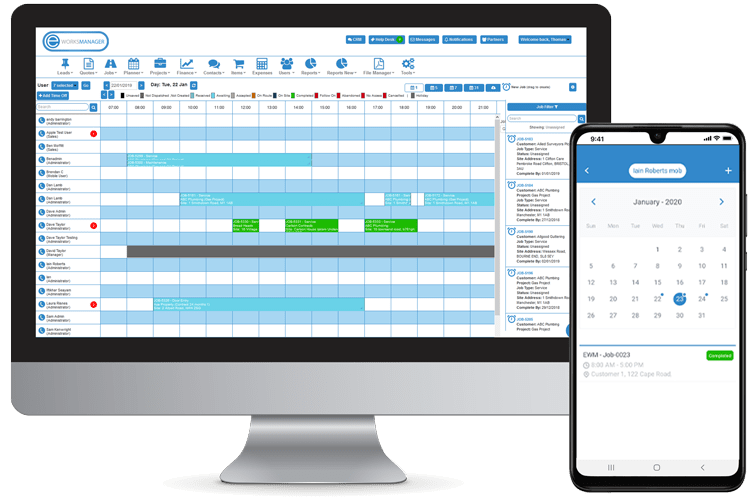 Manage Your Time Off from the App
With the integration between the time planner calendar and our Mobile App, your staff can easily schedule their holidays or time off. Your office staff can see the booked time off in the admin system. From there, they can approve your requested time off.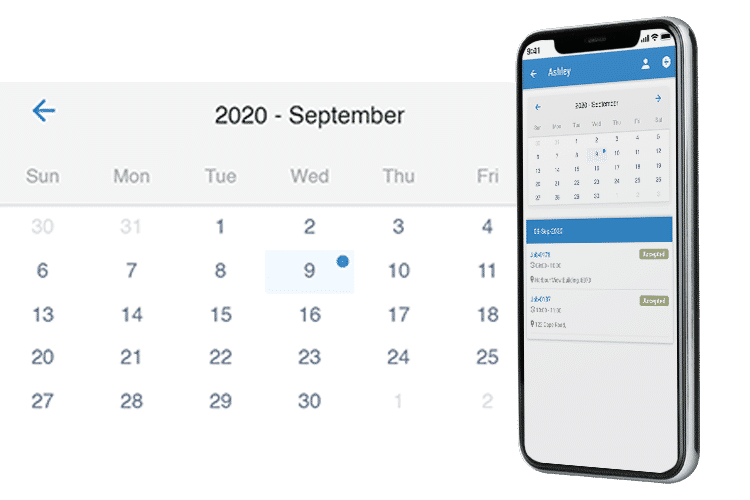 View Employee Activity on the Time Planner
The Time Planner shows the status of each job as a different colour. You can easily see where your workers are and the progress of ongoing tasks. The status of jobs is updated in real-time, so when your mobile workers select 'On Route' on the Mobile App, the block changes colour instantly. The Time Planner will also indicate when workers have booked time off for holidays.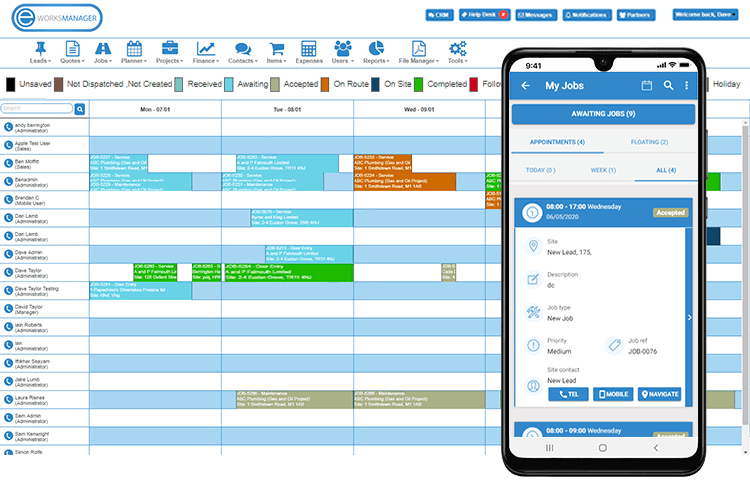 The Complete Business System
Take a look at some of our other great features that would benefit your business.
Employee Holiday App FAQs
1Can my Employer still track me while I am on holiday?
No, our
Employee Holiday App
does not track you in your time away from work. When you log out of the system, the mobile tracker will not show your location while on holiday.