Scheduling System - Automatic Notifications in our Online Staff Rostering System keep your field service staff informed
Staff Rostering System for Managing and Tracking Actions in The Field Services Industry.
With Eworks Manager, you can monitor and manage all incoming and outgoing updates. Triggers are pre-programmed alerts that the system sends out automatically. You will be notified immediately if anything is running late or if a customer develops a job through the customer login, for example.
Triggers are in your hands and you can choose a certain time and date for when you want to get the alert and when you want your employees to receive notifications.
You can send job alerts to any of your field staff while also alerting customers and sending them a note about the status of their jobs, which they can then view on the customer login platform. Submit updates and assignments to all employees across the board to inform them of their daily responsibilities and to set goals if those tasks are not being completed.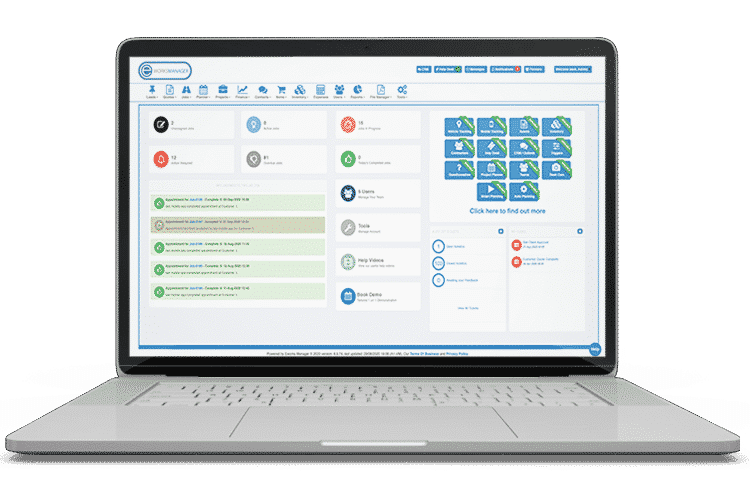 Set Triggers for Quotes and Leads
The quoting stage is one of the most important phases of a company because it necessitates timely action from employees. Our software helps you to create alerts that will notify workers when a certain activity occurs in relation to a quotation. You may, for example, set up a Trigger to alert your team when a Quote is turned into a task. This will allow your employees to respond rapidly and delegate jobs as quickly as possible.
Setting up a Leads trigger means that your sales staff are always on top of new clients. When a quote is produced from a lead, set up triggers to alert another employee.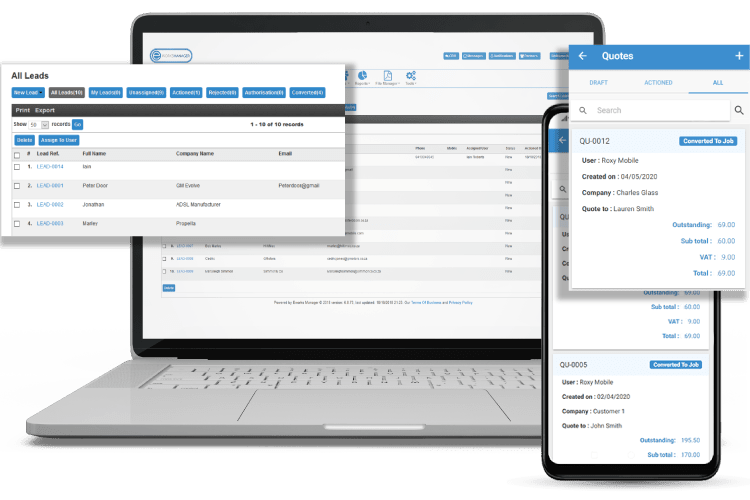 Keep Updated with Jobs in the field.
Certain incidents can happen over the course of a job that require office interference. Setting up specific task Triggers would guarantee that employees are paying attention to job activity. When employees use the Mobile App to request additional parts, for example, the trigger message notifies the office, which orders the parts right away.
Recurring jobs are added to the list automatically depending on the rule you set up in the recurring job. A Trigger may be set up to notify several users when a job becomes visible. This trigger comes in handy if you want to raise it as an unassigned task and allocate it to an available worker.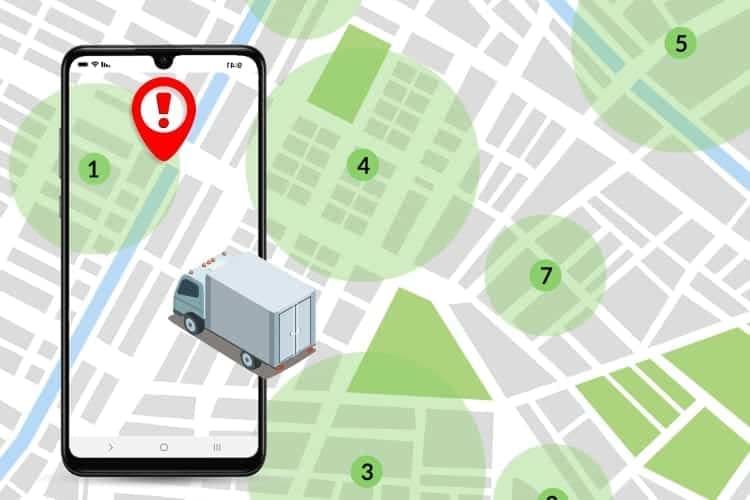 Never Miss an Invoice or Purchase Order
You can set up an alert for employees whether an invoice is unsent or has passed its payment due date, which is useful for workers who need reminders to deliver or follow up on invoices.
When you set up periodic invoices, they climb to the top of the system, reminding you to deliver the invoice to your clients. You or your team can use this trigger as a reminder to print or email the invoice to your client.
Purchase orders in Eworks Manager must be authorised before they can be issued. Triggers may be set up to remind employees that an order is awaiting clearance. Our system also has a trigger that will alert you when a team member has authorized a purchasing order, allowing you to immediately deliver it to the supplier. Triggers will accelerate the purchasing process and, in turn, the execution of the work.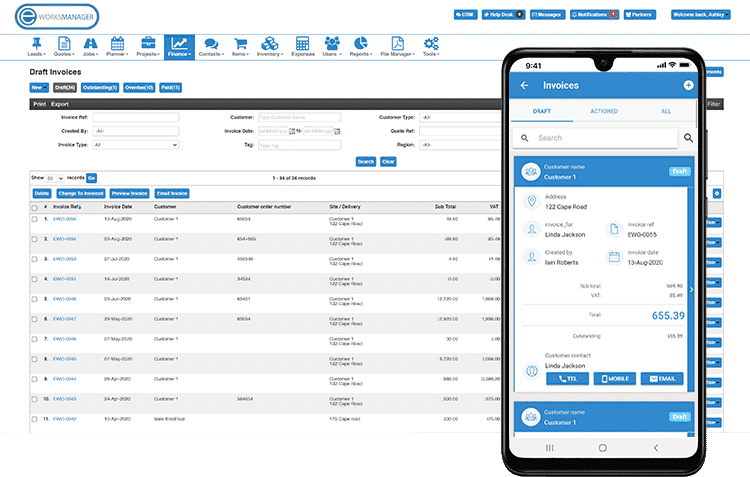 Triggers for Assets & Inventory
Asset triggers can be created in our system to alert you whenever the asset is in for maintenance, has been transferred from one place to another, or when the warranty on the asset has expired. This way, you can keep track of asset details without having to contact your employees.
Set up alerts to warn employees when stock levels are down, ensuring that you never run out of stock and that employees are ordering stock from suppliers before it runs out. You may also set stock thresholds for each item and location separately.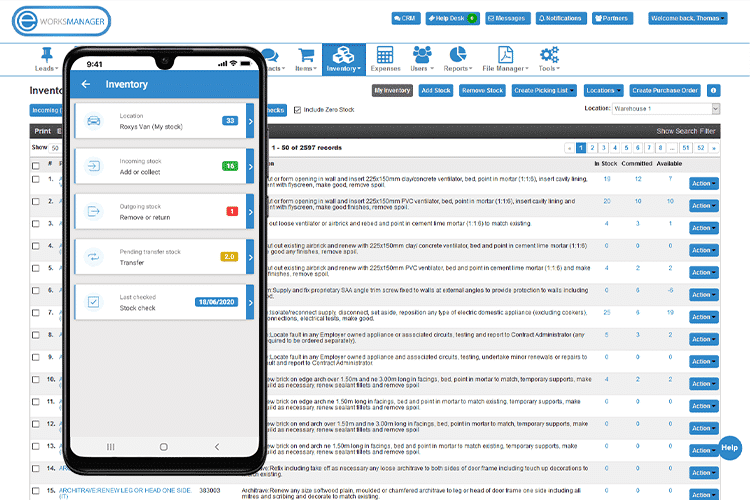 The Complete Business System
Some additional features that would benefit your business
Scheduling System FAQs
1What is appointment scheduling software?
Professionals and companies may use appointment management services to schedule and handle meetings and employees.
Big businesses with a distributed workforce use it. Our scheduling system provides updates, assists with employee and customer relations, connects with your schedule, sends payment alerts, and links to our mobile app.
2How do Triggers work?
Users create triggers to insure that the system sends you a message if a certain action occurs.
Triggers are used by Eworks Manager customers to insure that they do not skip any critical business interactions. If such invoices are not paid by a certain deadline, for example, you will be told. Since you've already set up an invoice trigger, you'll get the update.