It's Simple to Plan Your Workforce When You Know Where Your Operatives Are - With live mobile monitoring, you can keep track of all of your workers. For a 14-Day Free Trial, click here!
Workforce Planning Software - Workforce Management Software helps you to prepare and schedule your staff more effectively
With our Real-Time Workforce Planning Software, you can monitor, manage, and maintain your workforce's schedules.
Eworks Manager makes workforce preparation easy. You can easily identify your workers location using our Workforce Planning Software.
When your teams are out in the field, our Live Tracking Solution keeps track of their devices. You can use this system to see where your staff are and their progress on the current job. You can also find out which appointment they're on their way to and who's nearest to any reactive work that might arise.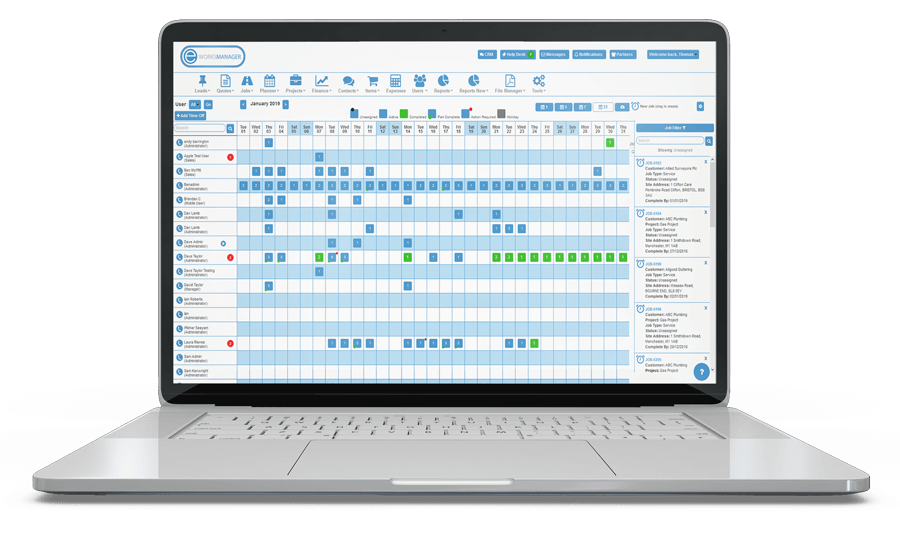 Manage the Schedules of Your Whole Team in a Single View
You can quickly and easily delegate jobs to multiple operators using our drag and drop feature. When your mobile operatives are out in the field, you can view their schedule and get real-time notifications and alerts on jobs. Our GEO Planner allows you to see where your employees are at all times and allocate jobs to the field worker who is nearest to them. This reduces the time it takes to respond to reactive or urgent jobs that might come in during the day.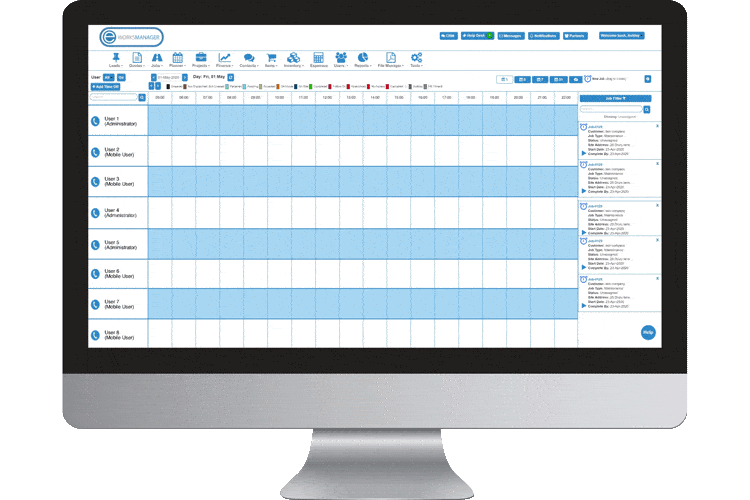 Take your calendar with you by syncing it to your mobile
Employees who use the Mobile App can sync their work schedules with their personal calendar. This helps them to quickly see what work has been assigned to them for the coming day, week, or month. The job number, the dates, the customer with address information, and the appointment's current status are all synced together from the time planner to the calendar. This gives the field operatives a clearer understanding of the tasks that lie ahead of them.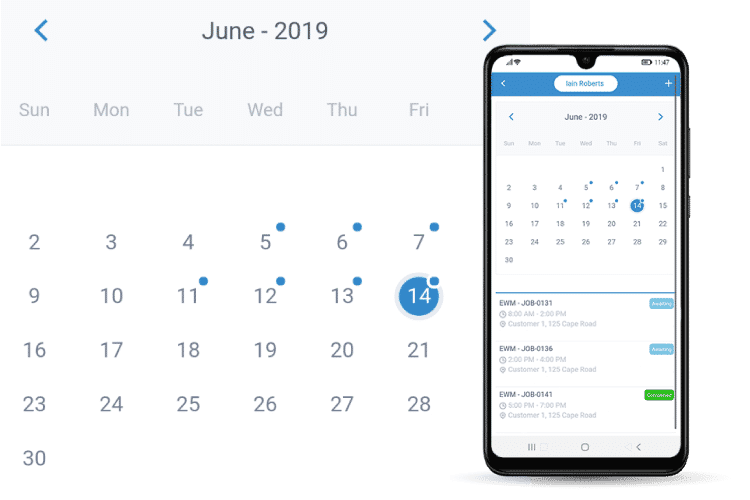 Real-Time Updates with our Live Panel
When jobs are done, put on hold, or returned to the office, live updates help the office run smoothly. The live panel shows you how far along your field workers are with a specific task. This means that as soon as a job is finished, the office's assigned staff member can immediately submit it for invoicing. This ensures that no tasks are forgotten or misplaced while waiting for the employees to return to the office with the job card.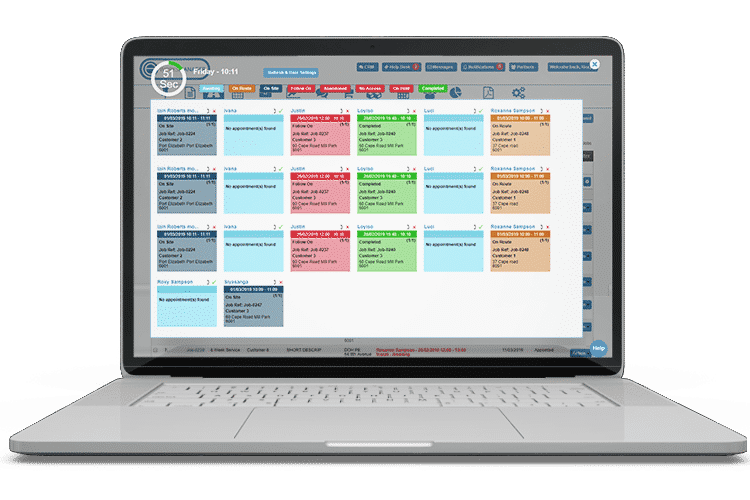 Keep an eye on jobs your employees are doing in real-time
Our Admin Platform and Mobile App are planned to work together. This ensures that any activity on the app, such as employees indicating that they are on their way, adding some notes or photos, or getting customers to accept the job sheet, is constantly updated to the system. The programme synchronises all data between the Mobile App and the Admin System, live.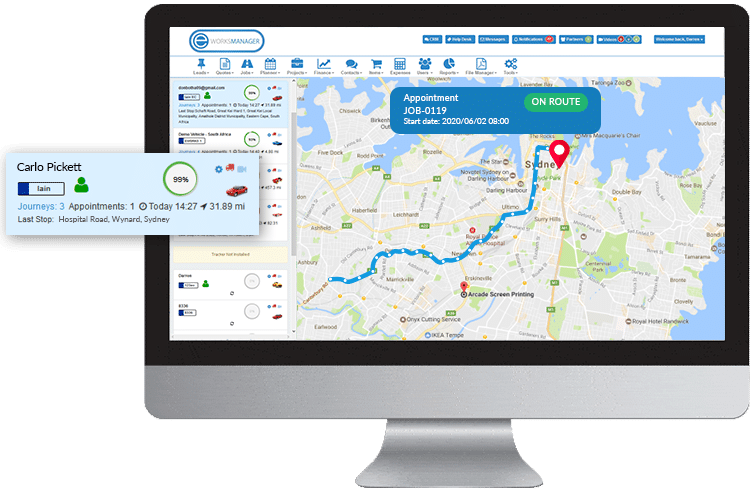 The Complete Business System
Take a look at some of our other great features that would benefit your business.
Workforce Management Software FAQs
1What is Workforce Scheduling Software?
Workforce Scheduling Software assists in the management and maintenance of a timetable. Increasing the pace at which workers are scheduled improves productivity and enables companies to assign teams to jobs more quickly. This allows for more accurate job monitoring and real-time alerts.
2How can Workforce Planning Software benefit my business?
Our Team Management Software is not only efficient, but also advantageous to your business. This feature allows you to keep track of everything and manage your employees all in one place!
You can verify if your employees are where they need to be using our location map. You are never in the dark, even if they're running late for an appointment.
If you don't have the right processes in place, managing and monitoring your employees may become a full-time job. You can use Eworks Manager's built-in system to help you coordinate everything automatically.
3Can Workforce Management Software help with paperwork?
Workforce Management Software can help with paperwork, indeed. Our app is totally customisable, allowing you to keep track of all of your invoices and quotations in one place. You can keep customers informed on all costs during a appointment, task, or project, and the field staff will be able to make adjustments as they occur in the field.