Our Dashcam System Can Provide Reports On Vehicle Location, Driving Styles, Speed, Impact and Much More. For a 14-Day Free Trial, click here!
Dashcam Software - Dashcam Video Playback Software for Better Fleet Monitoring
Manage, Track & Review Your Drivers' Location, Speed and Driving Behaviours with our Dashcam Software
Managing and monitoring staff isn't always easy when your team are on the road for most of the day. Our Dashcam Software guarantees peace of mind and encourages better driving habits by your team. You can easily track your company vehicles on a map, collect real-time information and data about your company's vehicles and receive live video footage from them..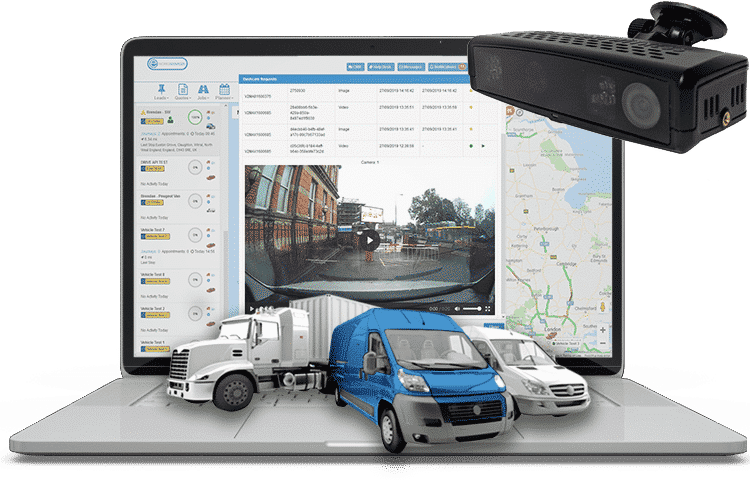 Fully Integrated into our Job Management System
Our Dashcam System has a built-in GPS receiver and self-check-in notifications and is completely integrated into our Job Management System and Vehicle Tracking Software. It records high-quality live footage of any incidents your vehicles may be involved in while out in the field. The dashcam device can show the time and place of any trips your drivers may have taken for jobs, so you can easily playback previous trips.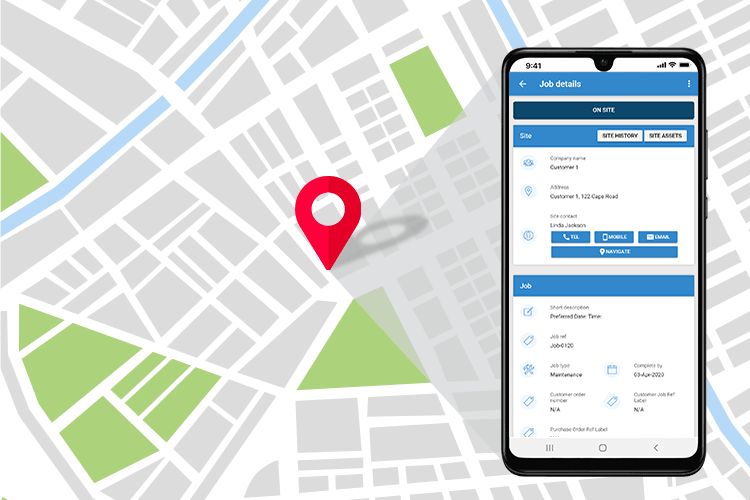 Possible Reduction in Insurance Premiums
Our Dashcam's playback feature enables you to retrace any snapshot images of an incident that may have occurred, handy for insurance purposes. With our leading vehicle tracking system providing accurate playback, your company's vehicles or fleet are protected against false driving accusations.
Over the past few years, as more Dashcam Systems have been utilised, insurance companies have started offering discounts to fleets with Dashcams in place. This cost can save money that will further help finance your dashcam investment.
Track your Company Vehicles and Monitor Progress in Real-Time
Our Dashcam System allows your management team to track your fleet at all times and provides details on your drivers' behaviour and can generate driver reports. Monitor your company vehicles' travelling time and locations to help assign incoming jobs to the next available technicians.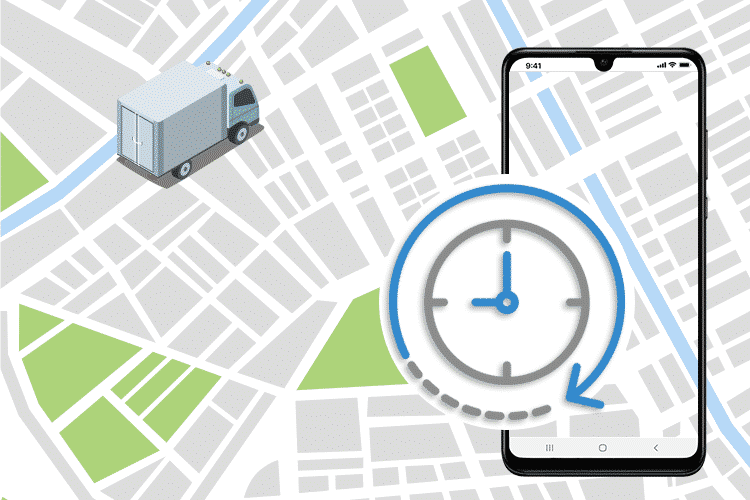 Intelligent Reporting on Fleet Operations
Generate accurate reports on vehicle locations, speed, forceful impact, harsh braking, and other driving styles using the system. Monitor your entire fleet efficiently while staying updated on your employees driving behaviour. Our system promotes safe driving and reduces risk with full visibility and accurate G-Force and GPS data.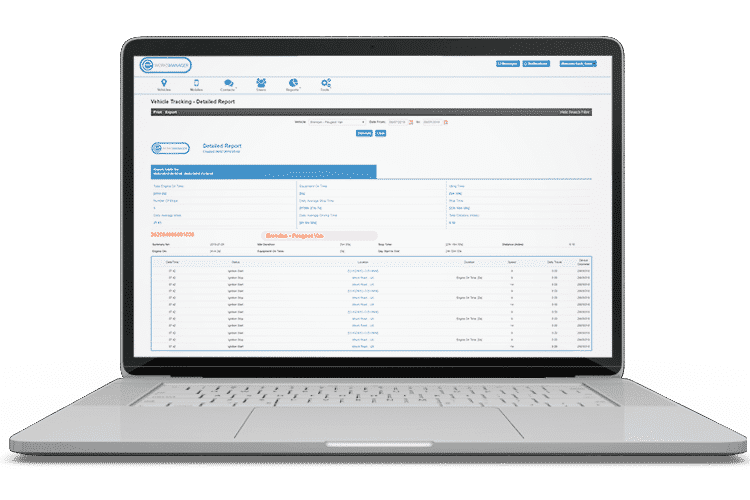 The Complete Business System
Some additional features that would benefit your business
Dashcam Software FAQs
1What is a Dashcam System?
A Dashcam System combines the use of a dashcam in vehicles with a system that collects this fleet information for a comprehensive picture of vehicle locations, speed, harsh braking and other driving habits. Fleet administrators commonly use Dashcam Systems for fleet management functions such as route planning, tracking and dispatching.
2What are the benefits of a Dashcam System?
Dashcam Systems can promote productivity with fewer calls to field service workers and improve customer satisfaction with reduced turnaround times. In many countries, you can reduce insurance costs when you have a dashcam system installed, as it minimises the risk of theft.
3Do you really need a dashcam?
No, your business does not need one. However, the purpose of a dashcam is to protect you in the case of an accident, and it relies on the belief that the driver using it is not at fault. A dashcam can't cover your driver if they did something wrong, but on the contrary, it can also help show that your driver was in the right if the accident wasn't his fault. The GPS tracking and playback allow for more comprehensive depth in proving false allegations.