Field Service Management Software helps you manage your jobs and projects. For a 14-Day Free Trial, click here!
Locksmith Software - Field Service & Job Management Software designed for the Locksmith industry
How Eworks Manager's Locksmith Management Software helps Locksmiths?
Eworks Manager is an ideal solution for Locksmiths. It enables you to manage your planned and reactive jobs all in one place. You can also easily create detailed quotes from the Admin System or the Mobile App while conducting an inspection with the customer. You can plan tasks for your locksmiths with our easy-to-use drag and drop planner feature. Once the job is complete, your invoices can be managed via our finance system or integrate your system into Sage, QuickBooks, or Xero.
Estimate on installations and services from anywhere
Create quotes and print or send them directly to your clients.
Quotes can be converted into jobs instantly, without losing any information. You can also easily change quote statuses to keep up to date with which quotes need following up. Our Locksmith Estimating App allows you to create quotes and estimates on-site, speeding up the conversion process.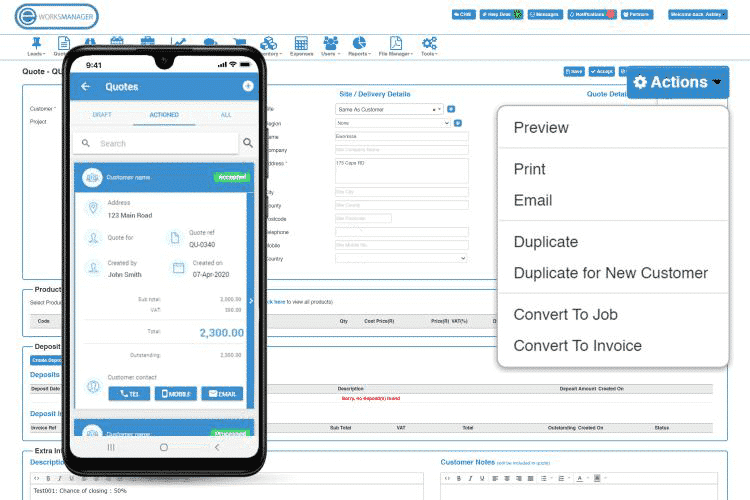 Plan Jobs and dispatch locksmiths efficiently and economically
Our Route Planning Software allows you to distribute jobs to workers based on specific skill sets. The system will find the locksmith that can tend to the job the soonest or the locksmith nearest to the job at the time, ensuring every appointment is the most economical. This minimises fuel costs and ensures jobs are completed in good time.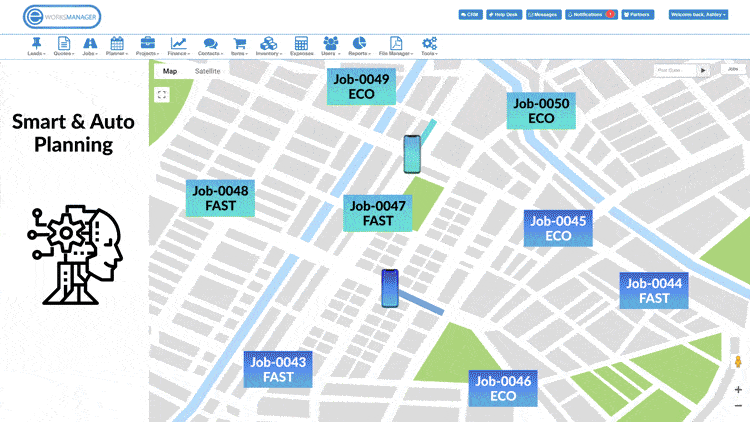 Keep track of expenses and invoice on-site
You can generate invoices on-site with our Mobile App or from the Admin System when in the office. Customise your invoices and purchase orders to match your company's structure and CI. You can also manage your overdue invoices and set payment terms for each customer.
Eworks Manager integrates with Sage, QuickBooks and Xero accounting platforms for your convenience. Our software also lets you export your financials for accountants or bookkeepers should they need it.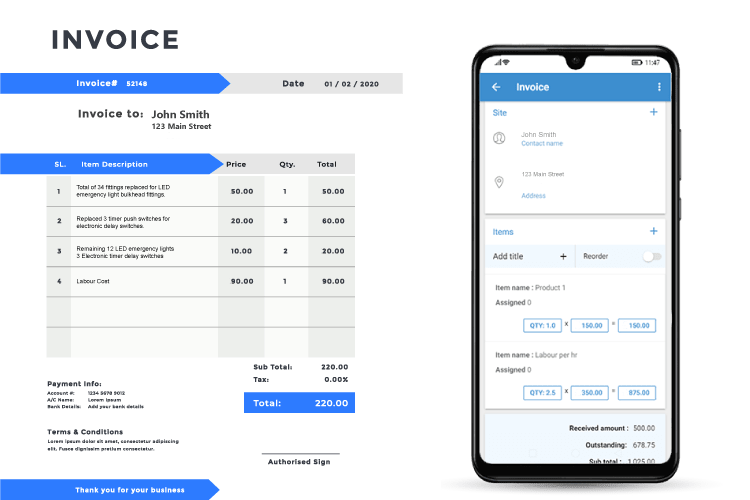 Track your locksmiths using live or vehicle tracking
Eworks Manager offers various tracking options such as Vehicle Tracking and Live Mobile Tracking. These add-ons enable you to see your field staff's live location and receive automatic progress updates on their jobs.
Our Vehicle Tracking Software includes many Fleet Management benefits, allowing you to keep track of driving behaviour, mileage, journeys, and more.
Our Live Mobile Tracking feature uses your staff's mobile devices to track their movements while in the field. You can view which site your tradies are currently at and how long they spend on-site. You can also easily determine who the nearest worker is to any reactive jobs that may come in.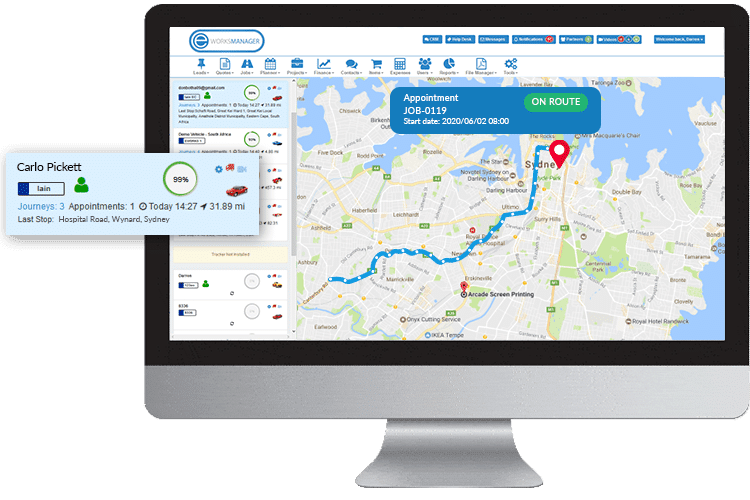 Full Reporting Suite
Businesses can improve decision-making with our functional management reporting. A thriving business needs to realise its strengths and weaknesses within the organisation. You can achieve this by examining operational and financial data. Fortunately, Eworks Manager produces comprehensive reports, so it's easy to evaluate the performance reports that matter most to your company.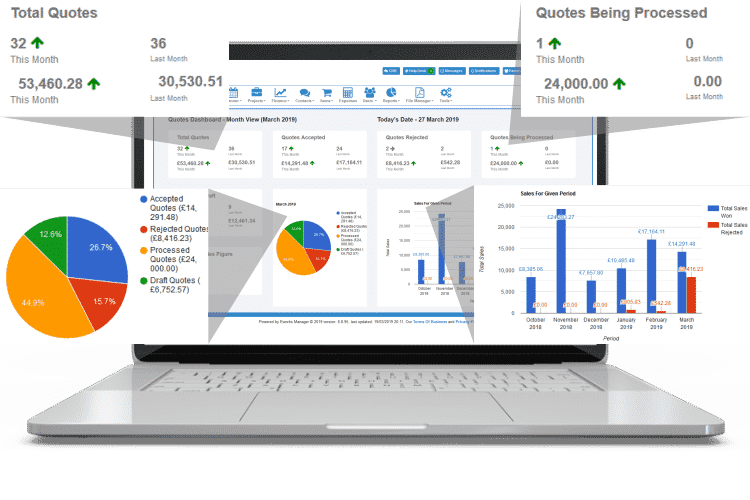 Locksmith Software FAQs
1How will Locksmith Software benefit me as a Business Owner?
Our
Locksmith Management Software
will streamline every phase of your business. The software includes everything from quotes to jobs, tracking your locksmiths, and invoicing. Our system is produced for the service industry and is available from any mobile device via our Mobile App.
2What can I do with Locksmith Scheduling Software?
Create jobs or
job sheets
from the system or app and add tasks to projects. Our
Workforce Planning Software
contains a virtual dashboard that allows you to view all your scheduled appointments.
3Does Locksmith Dispatch Software improve efficiency?
Eworks Manager's Field Service Management Software was designed to enhance your entire business's efficiency for you and your entire team. Our software is available from the Admin System, which is generally used by your admin staff, and the Mobile App developed for your locksmiths. The app gives tradies access to capture jobs, create quotes, and so much more. With all your information being captured within one app, your staff can spend more time focusing on their work.
4How will Locksmith Software benefit my workers?
Your locksmiths can spend more time doing their work rather than filling out mundane paperwork. Our mobile app removes paperwork from the field and automates timekeeping while the office obtains updates on appointments in real-time.
5Can I track my locksmiths' jobs in real-time?
Our real-time
job tracking
provides you with the ability to react to any issues that occur in the field, instantly!
6Can I monitor my field staff?