Construction Software that grants you full control of your projects, tasks and sub-contractors. For a 14-day free trial, click here!
Construction Software – Field Service Management Software for managing engineers and job sites
How can our Construction Management Software help builders, construction companies and contractors?
Eworks Manager is the perfect software for the Construction Industry. You can schedule Recurring Jobs for the clients you regularly visit, making scheduled maintenance work an easy process. The work is automatically created within the Eworks System for office admin to assign to one of the Mobile Users. This saves you having to create new jobs every time that job needs to be completed.
Managing a construction project can run far more smoothly with Eworks Manager's Job Management Software. You can assign multiple workers to a job, and capture their time spent on the job. Our Project Planner can help you plan your projects, put together quotes for clients, and track your expenses.
Manage the progress of your projects and invoices
Once some jobs are attached to a project, you can invoice the entire project or invoice each job independently.
Using our Project Management Software, you can access all the jobs attached to a project, track each job's progress, and send invoices using the project sheet.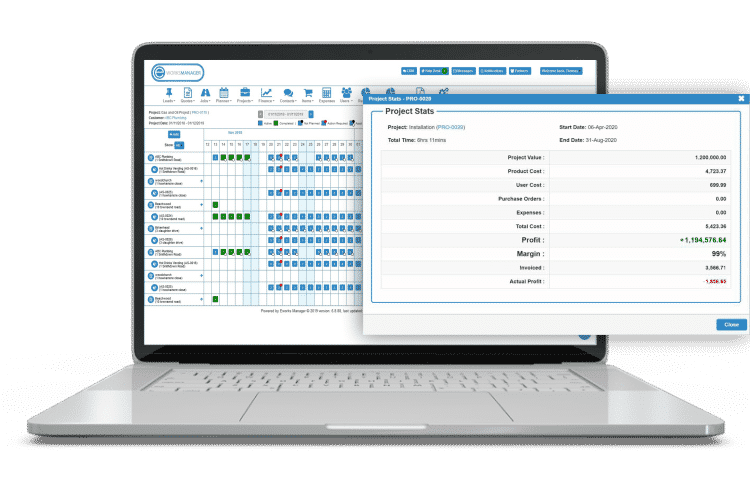 Allocate Jobs and track costs on projects
Create Projects for various workers working on a single job. Construction jobs can quickly run up costs, which is why we offer an Expense Management system that tracks all your costs as they occur.
You can create billable or non-billable expenses, ensuring that you have a log of every cost for every job.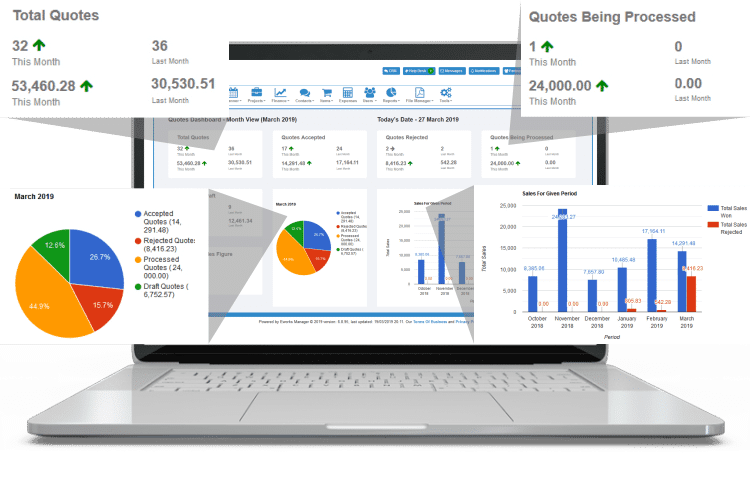 Route Planning allows you to allocate jobs economically within seconds
Our Route Planning Software allows you to assign jobs to workers with specific skill sets. The system will find the worker who will tend to the task the soonest or the worker closest to the job, making it the most economical appointment. This reduces fuel costs and ensures every job is done in good time.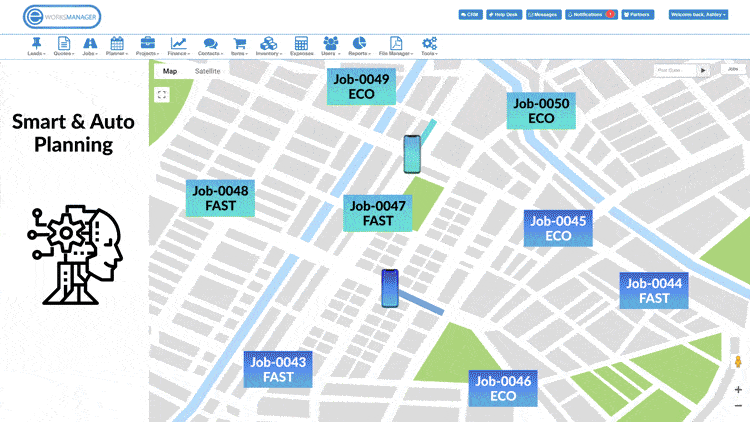 Track your workforce in the field
Eworks Manager includes Vehicle Tracking and Live Mobile Tracking as an added extra. Both tracking features enable you to see your mobile workers' live location and receive automatic notifications on updates to their jobs.
Vehicle Tracking offers many Fleet Management benefits, providing access to driving behaviour reports, mileage reports, journey reports, and more.
The Live Mobile Tracking tracks your workers' using their mobile devices while out in the field. You can see where your mobile workers are at all times, and determine how long they spend on-site. You can also easily identify who the closest to any reactive jobs is.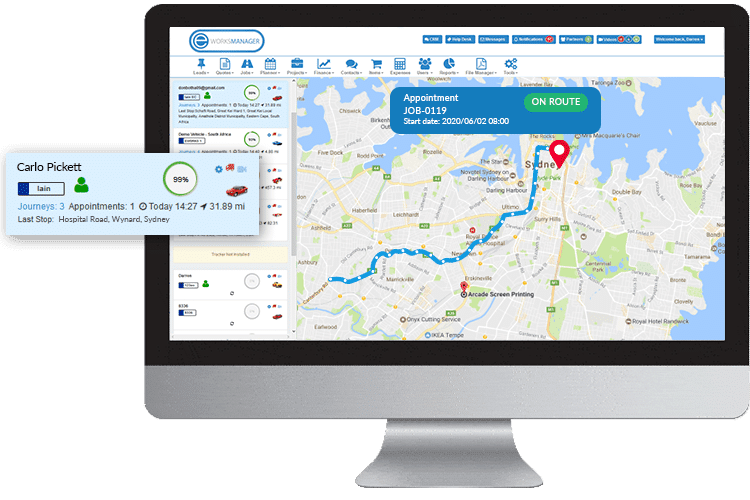 Full Reporting System for a comprehensive overview of your business
Decision-making can be drastically improved with proper Management Reporting.
A growing business needs to understand the strengths and weaknesses of the company. This can be achieved by analysing in-depth operational and financial information. Fortunately, Eworks Manager provides comprehensive reports for you, so it's easy to assess performance reports that matter most to your business.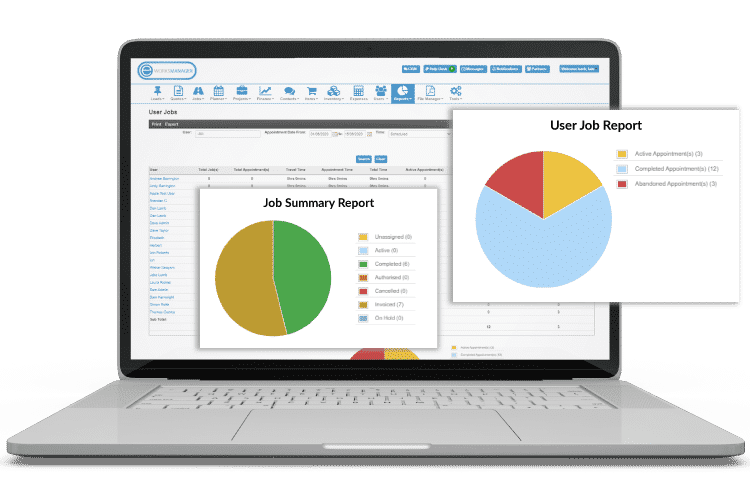 Construction Software FAQs
1What is Construction Software?
Construction Software
is a combination of various systems that have been tailored specifically for the construction industry. It offers everything you need to run your entire business, integrated into a single, easy-to-use system. Our Construction Team Management Software allows you to develop your workflow to streamline your business and eliminate paperwork. Your whole business works from one system with far more efficiency, and it will save you time.
2How will Employee Management Software benefit my staff?
Your team can spend more time on their jobs, rather than unnecessary paperwork. Our Mobile App automates timekeeping and updates the office on the status of jobs in real-time while removing paperwork from the field.
3What can I do with Job Management Software?
Job Management Software allows you to create jobs or
job sheets
from the Mobile App or Admin System. You can assign jobs to a project or multiple trades jobs and keep track of all costs. Eworks Manager's
Workforce Planning Software
offers a virtual dashboard that gives you a view of your jobs that have been booked for the day or week.
4Can I track my field workers' jobs in real-time?
Real-time
job tracking
helps your admin staff react to any issues that happen on-site, instantly!
5Can I monitor my workers in the field?
Our
Employee Monitoring Software
lets you keep track of your workers' live location and gives them directions to their next appointment. If you manage several employees, you can use the software to assign numerous staff jobs as needed. You can then track their locations so you can determine if they are getting to their appointments on time.
6Does Staff Scheduling Software improve efficiency?
Our Field Service Management Software was created to improve the efficiency of your entire business, and the effectiveness of your workforce. One of the biggest benefits of our system is that we help your company go digital. The app provides mobile workers access to create jobs, send out estimates, and more.
7How will it help me interact with my Customers?
One of Job Management Software's best uses is to produce quotes and invoices. When a client contacts your office, you can assess the issue, and enter notes into the system and create a custom quote. Once the appointment has been completed, the system can send the invoice directly to the customer. Every point of the job is seamless and straightforward.