Create and Manage Estimates and Quotes Within Minutes - Set Alerts to Chase Up Those Sales. For a 14-Day Free Trial, click here!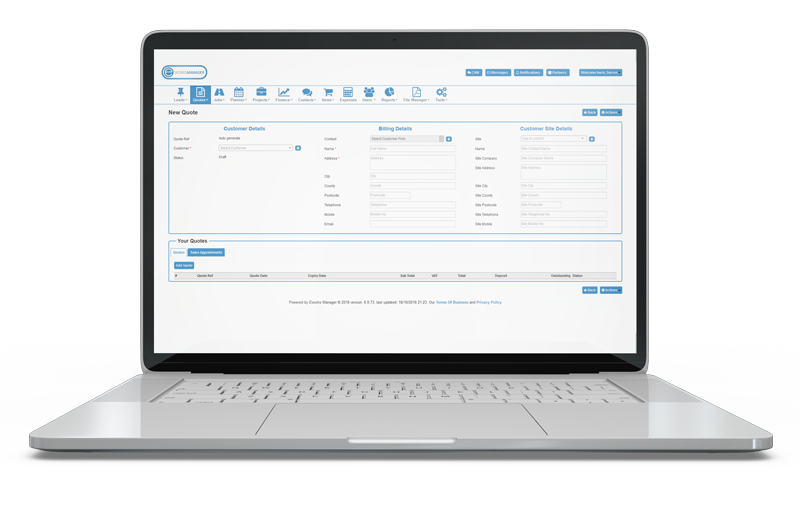 Here is an insight into what our Online Quoting System can do:
Create estimates and quotes
Create group estimates and quotes for sales teams
Store all your quotes for future use and duplication
Email / print your quotes directly to your customers
Customize your quote for your company's brand and structure
Export all of your estimates from the system
Quote online, from anywhere and at anytime
Convert a quote into a job or an invoice
View the status of your estimates for future sales and conversion results
Extensive management reports are available
With full profit statistics available, our Estimating and Quoting System allows you to find out, for example, how many quotes a salesperson has done within a month and how many of them were turned into jobs. We also have a range of other reports available on our system.
Our Estimating and Quoting System is perfect for small to large businesses and trades services. Our software helps you to find potential customers, quotes and jobs converted from quotes. You can keep track of every sales appointment and follow which ones went through and which one fell. Eworks Manager stores everything centrally in the cloud - no matter the quote status!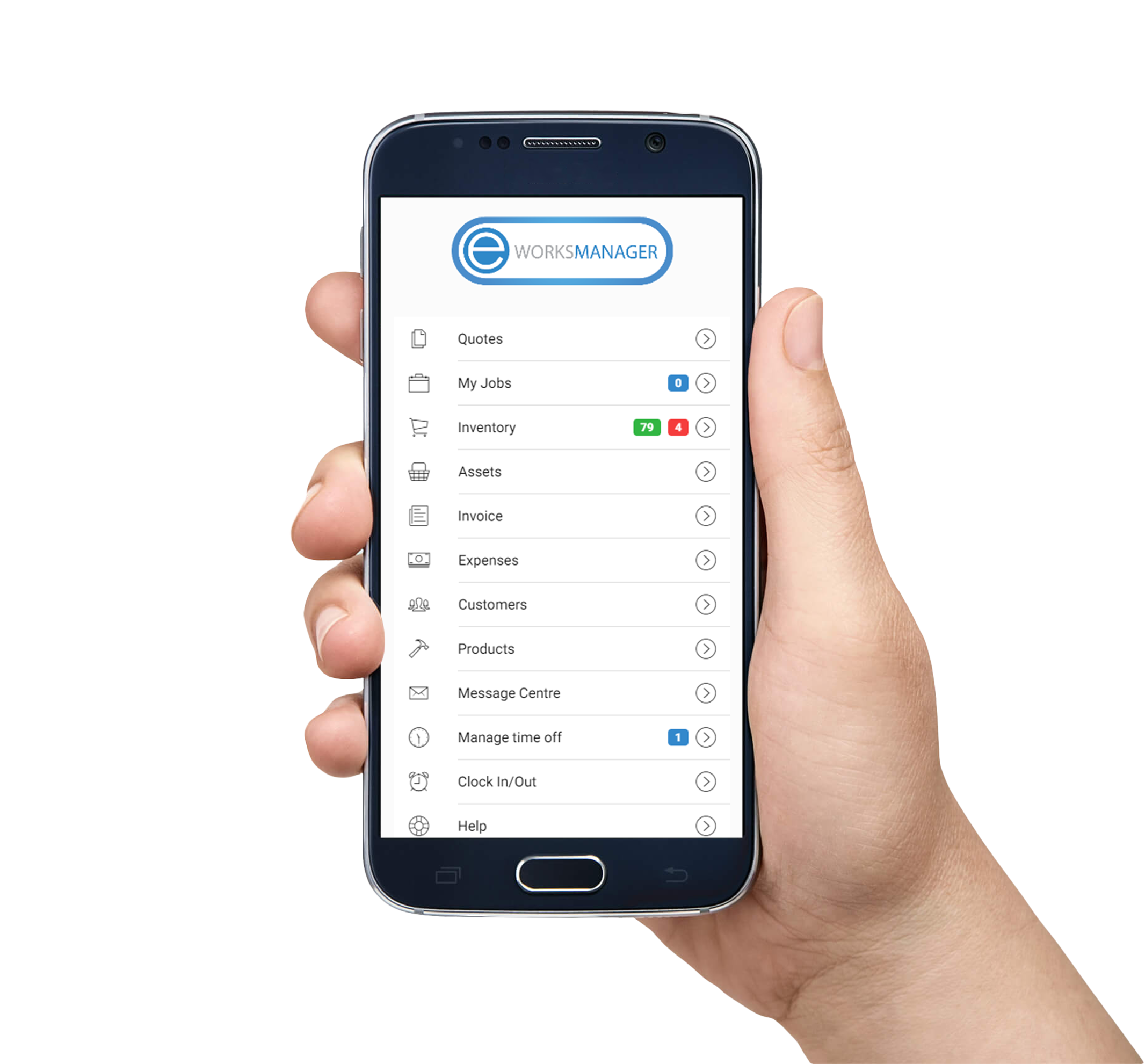 FAQs
1What is an Online Quoting System?
Eworks Managers online quoting system is the ideal sales and Estimation Software for generating and managing quotations. Flexible and user-friendly, it allows you to create quotes, easily convert leads to quotes and manage your sales the right way, all within one system. Our estimating and quoting system comes complete with a CRM section. This ensures all calls, emails, tasks, notes and complaints are tracked right from quote to invoice – a handy feature if you ever need to refer to see when an action was carried out against a quote.
---
Print / Email Quotes
Import all your leads into one system - Distribute to your sales team.
Convert to Job
One click of a button and your quote becomes a job - Never losing information
Centrally Stored
Import all your leads into one system - Distribute to your sales team.
Sales Reports
Import all your leads into one system - Distribute to your sales team.