Property management software that makes it easier to manage and preserve your properties. For a 14-Day Free Trial, click here!
Property Management Software - Field Service Management Software for the Property Management industry
How can Eworks Manager help your Property Management business?
It can be difficult to organise all your business needs to run smoothly if you own a property management company, particularly if you are responsible for several properties. To regain ownership, you'll need property management software. This software will assist you in changing your business structure, increasing productivity and streamlining all business processes.
You have complete power over your property management company with our industry-leading Job Management Software. We provide a full-featured system that can be accessed both from the workplace and from our Mobile App. Both are designed for Property Management firms as well as other types of trade and service companies.
Manage and schedule your preventative maintenance
For clients who use your services on a regular basis, you can create recurring jobs. When air conditioners, for example, need to be serviced every few months, you can create a job and set a recurrence rule that fits your needs; this would effectively create jobs in the system on a regular, weekly, or monthly basis.
Create and track recurring preventative maintenance schedules for assets and properties.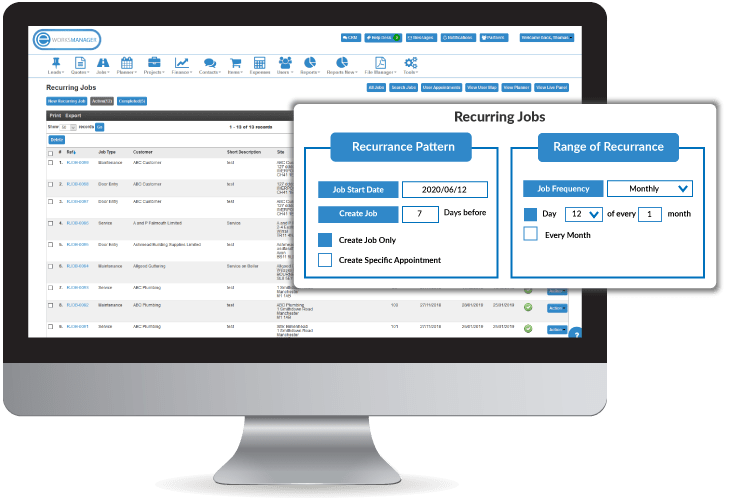 Keep track of the contractors or subcontractors working on your properties
With our contractor addon, Eworks Manager will support contractors!
Instead of creating users for your subcontractors, we provide a bundle that allows you to connect an infinite number of subcontractors to the system and email work details to them.
Contractors have the ability to authorise and accept jobs.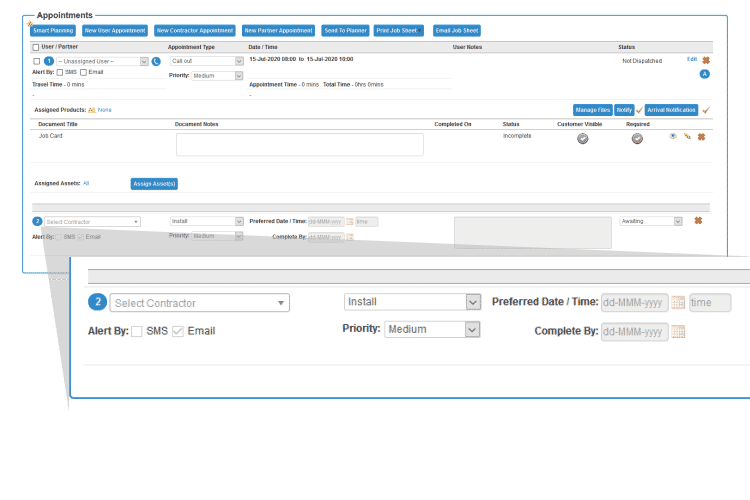 Allow tenants to use the customer platform to request call-outs
Residents can submit quotations, build new jobs, and track the success of their jobs if you allow them access to the customer login portal. They can also see and add to any comments made in the CRM system, making it easier for you and your tenants to communicate.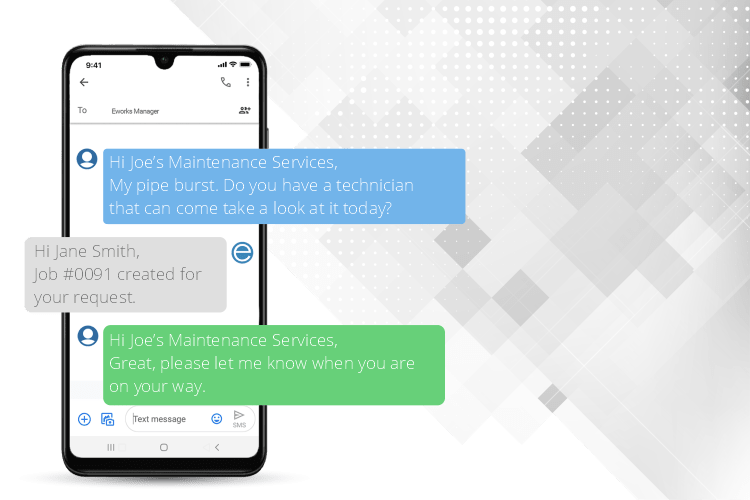 Keep assets in order with our asset management portal for properties
Manage, establish, and manage recurring and urgent work, asset invoices, recurring invoices, and maintenance services on your buildings.
Keep track of your organisational assets, such as equipment, machines, vehicles, and your customers' assets. This covers everything from boilers to air conditioners and all other equipment that a customer might have that requires regular service.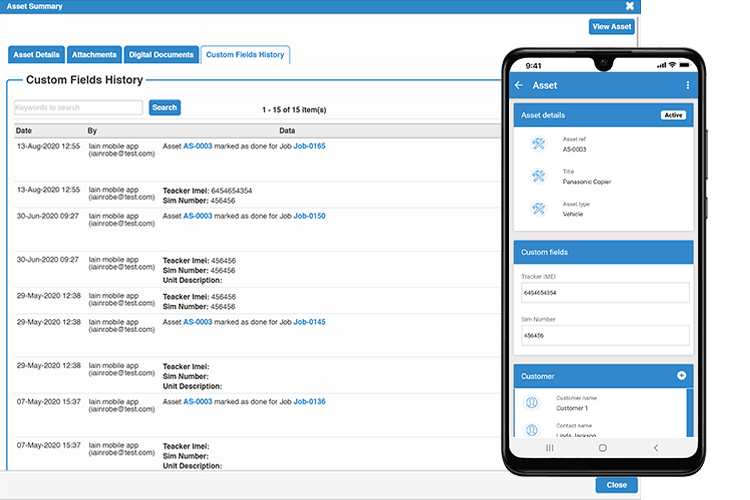 Manage progress invoices on projects
Jobs connected with a project can be charged for the whole project or for each task separately. You can view all the tasks for a project in Eworks Managers Project Management Software, monitor each task's progress, and send out invoices using the electronic project sheet.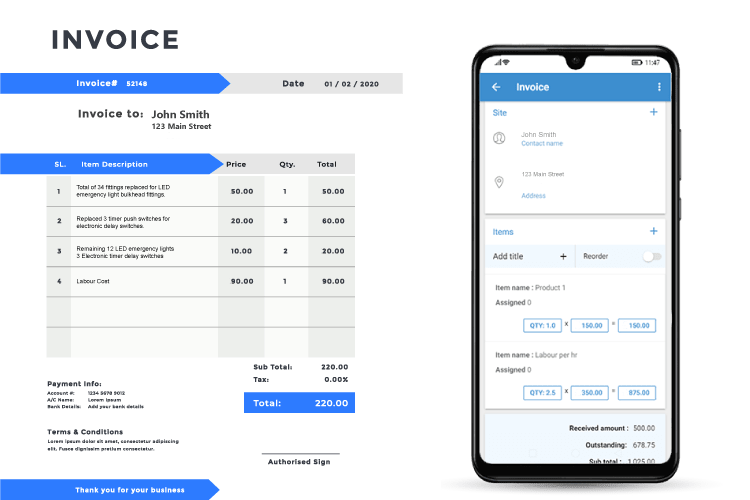 Ensure all costs recorded and issue points identified
Assign your job costs to your expenses. When your employees are on the job, you can report and manage operational expenses such as fuel allowances and receipts for new materials.
Create non-billable and billable costs to ensure that you capture any charge for future reference. You can also track all your employees' and subcontractors' expenses and keep a record in the system, so you know exactly how much your business is spending.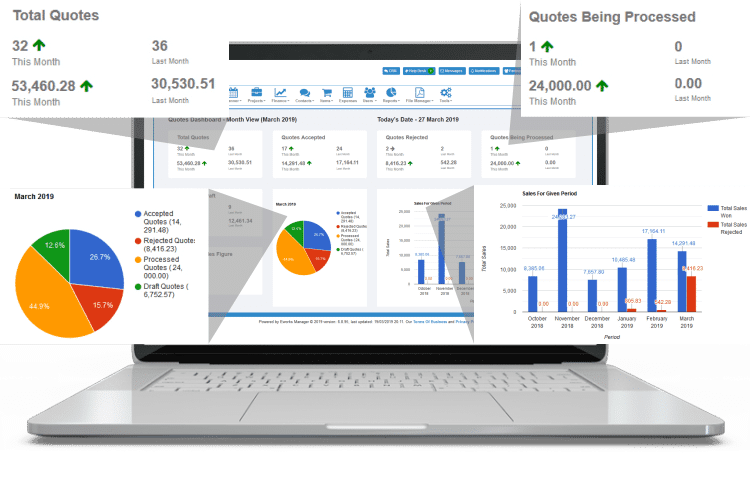 Property Management Software FAQs
1How will Property Management Software benefit me as a Business Owner?
You, the employer, have many activities to carry out so that your company runs as smooth as possible. Each business process is streamlined in our
Property Management Software
. The application provides everything you might need, from quotations to work schedules, mobile workers tracking and invoicing. Our software is for the service sector and is accessible through our mobile app on any mobile device.
2What can I do with Property Management Software?
Log tasks, build
job sheets
, and add jobs to assignments or multiple trade jobs using the system or app. Our
Workforce Planning Software
includes a virtual whiteboard where you can see all of your scheduled work.
3Does Property Management Software improve efficiency?
Our Job Management Software was designed to help you and your team maximise the productivity of your whole company. The most helpful plugin in our platform aims to assist you in going paperless with your company. The software is available on two platforms: the Admin System, which is commonly used by your administrative personnel, and the Mobile App, which was created specifically for your field team. Field workers can use the Mobile App to track tasks, submit quotations, and more. All is gathered in one app, allowing field workers to concentrate more on their current task.
4How will Property Management Software benefit my workers?
Your mobile workforce will be able to spend more time on their work and less time on paperwork. Our mobile app facilitates timekeeping and keeps the office up to speed with each task's progress in real-time, removing paperwork from the field.
5Can I track my mobile workers' jobs in real-time?
Our real-time work monitoring allows you to respond immediately to any problems that arise in the workplace.
6Can I monitor my field staff?