Employee Scheduler - Staff Calendar Software Designed for Faster Job Scheduling
Assign Jobs to Your Employees in the Field from Our Scheduling System.
Schedule jobs faster with our powerful & flexible, user-friendly scheduling software for staff management. Automatically organise detailed schedules, plan recurring maintenance jobs, import employee schedules and do more with our web-based software. Your team can view their schedules and update job their job progress from our Mobile App. Employees can still access their calendar even when they have no internet connection.
Allow workers to set their available time slots. Managers can easily view all of their open time slots, making it easier to organise jobs and share the team's schedules. Our built-in direct messenger feature allows you to communicate with your team more efficiently, minimise calls, and keep admin staff informed with updates.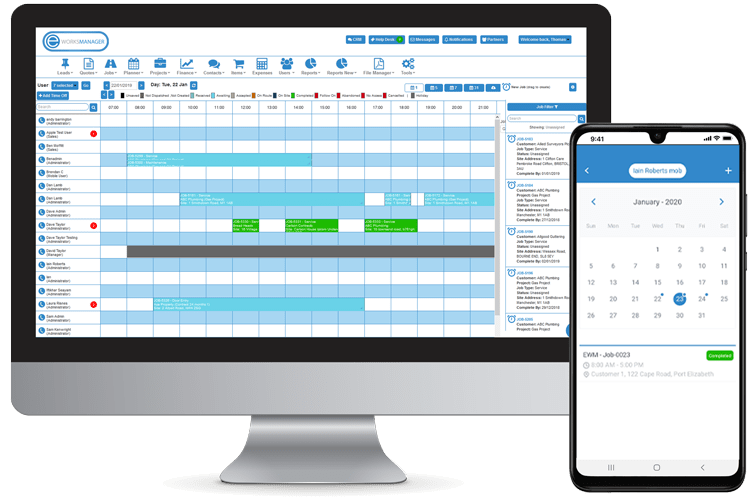 Job Scheduling Doesn't Get Simpler Than This
Our software's user interface is straightforward and simplistic, so you can spend less time maintaining schedules and focus on other business management tasks. Drag-and-drop new jobs to assign your workers to their new appointment timeslots.
The Employee Scheduler updates jobs immediately, and the system will show you in real-time whether you are over or understaffed.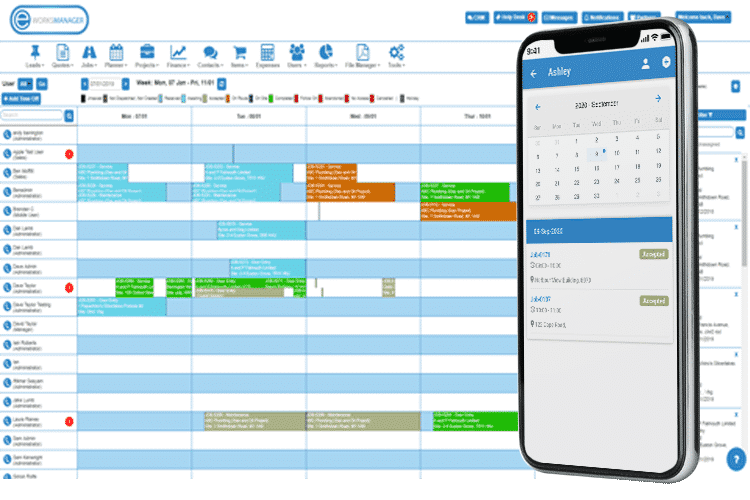 Conflict-Free Schedules
With up-to-date employee availability details, you can prevent schedule conflicts. Our Time Planner gives you complete oversight of your team's work schedules, so you can see what work is planned for the day, week or month. You can view and fix any conflicts like overlapping shifts, overtime and unavailability, from the system.
Sync Your Calendar & Access Anywhere - Our mobile app is synced with the admin system, so wherever your team is working, they can take their up-to-date schedule with them on-site. Automatically create detailed job schedules in seconds. Once complete, you can confirm and make any necessary changes before publishing it.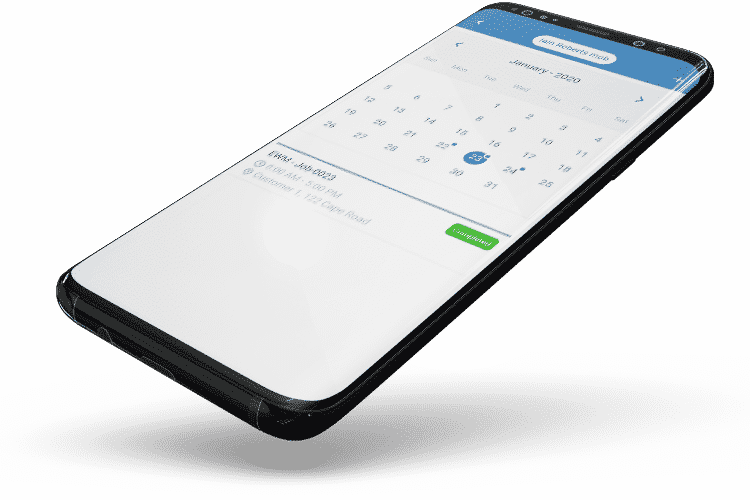 Multiple Views & Numerous Planners
View your schedule the way you prefer. Choose from multiple views, including daily, weekly, and monthly, in a simplistic visual list.
If your business has many branches that manage several schedules, you can enable individual technicians to access their schedules.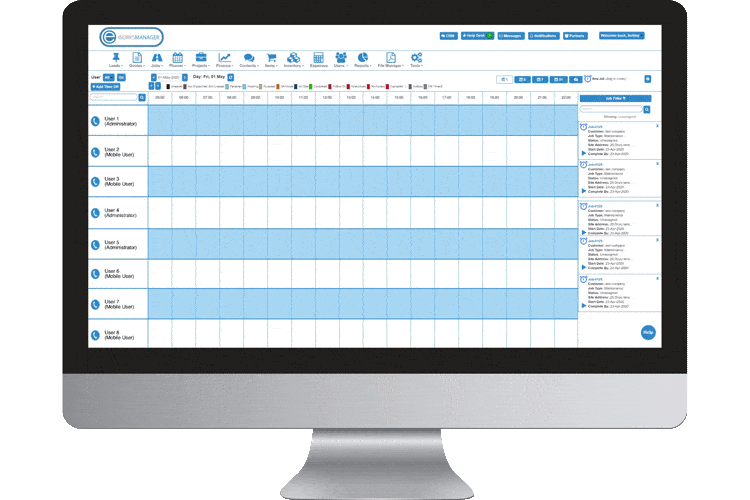 The Complete Business System
Some additional features that would benefit your business