Create, Manage and Distribute Leads between your Team Efficiently. Monitor Sales and Performance. For a 14-Day Free Trial, click here!
Lead Management Software - Lead Tracking Software for your sales team
A Full-Featured Lead Management Software to help you Manage and Streamline Your Business.
Eworks Manager's Lead CRM Software was developed to capture and manage details and information for potential customers or business opportunities. Managing Leads is a lot simpler with our all-in-one Job Management System.
Eworks Manager's Lead CRM Software was developed to capture and manage details and information for potential customers or business opportunities. Managing Leads is a lot simpler with our all-in-one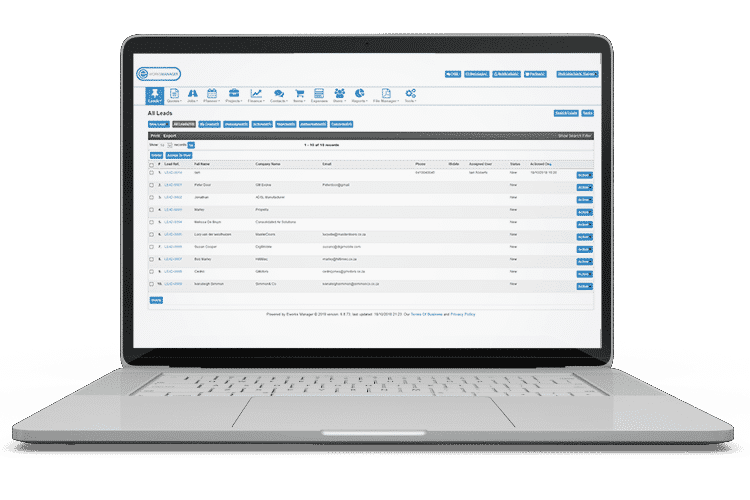 Add Attachments to Leads
Upload files such as site documents or user manuals to your leads. When converted to a quote, the system will automatically sync attachments from prospects. Once an estimate is accepted and converted into a task, attachments will be synced to the job for your mobile users to view on our Job Scheduling App.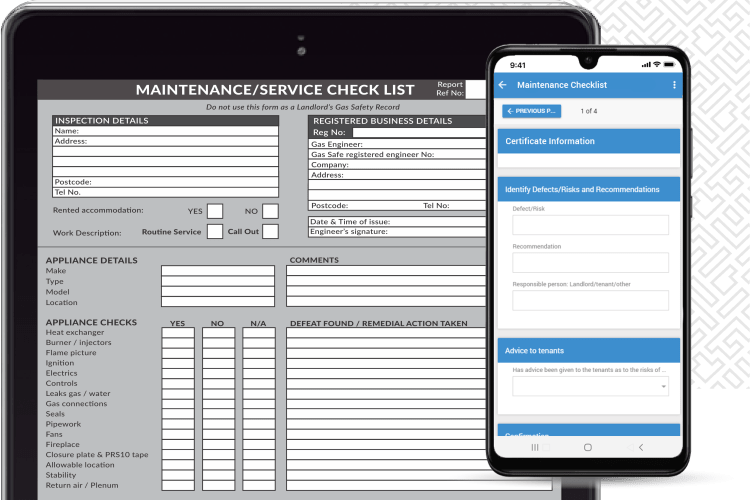 Full CRM and Task Management
Monitor and assign leads and prospects to your sales team. Easily record calls, complaints, notes and send emails to your prospective clients from within our CRM feature.
Create and manage tasks against your leads using our Task Management Software. The system will automatically notify you when tasks need to be completed.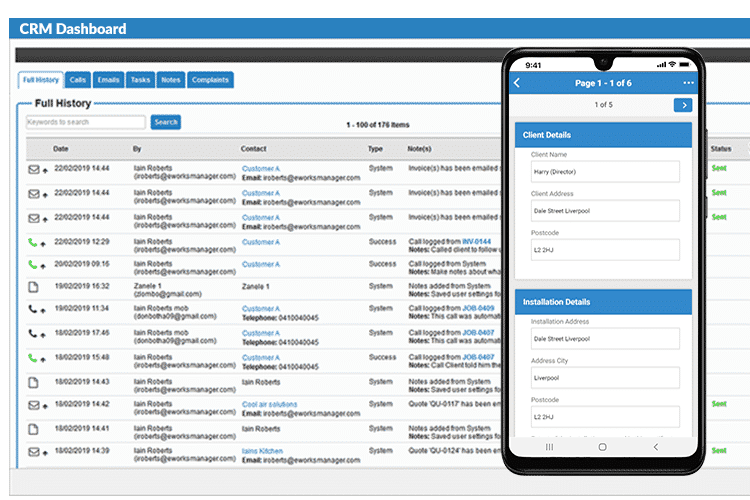 Convert your leads to Customers and Quotes
If you have an extensive collection of prospective clients, Eworks Manager allows you to import them all at once instead of adding them manually. Schedule sales appointments for your sales staff to complete on-site inspections before creating quotes to send to your customers.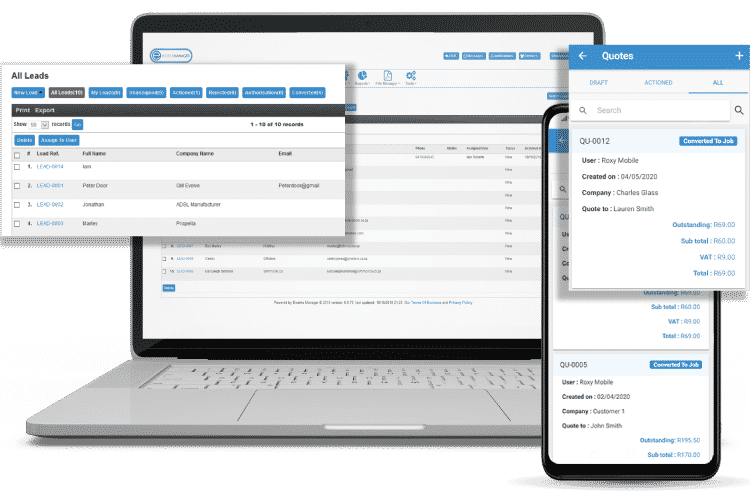 Access Rights for Leads and Reports
The access rights for each user in the system allows you to select a manager to authorise leads. This is handy when you need a manager or supervisor to authenticate your leads.
With the ability to add custom fields to the leads section, you can use the search filter to quickly find specific leads to print or export for Reporting purposes.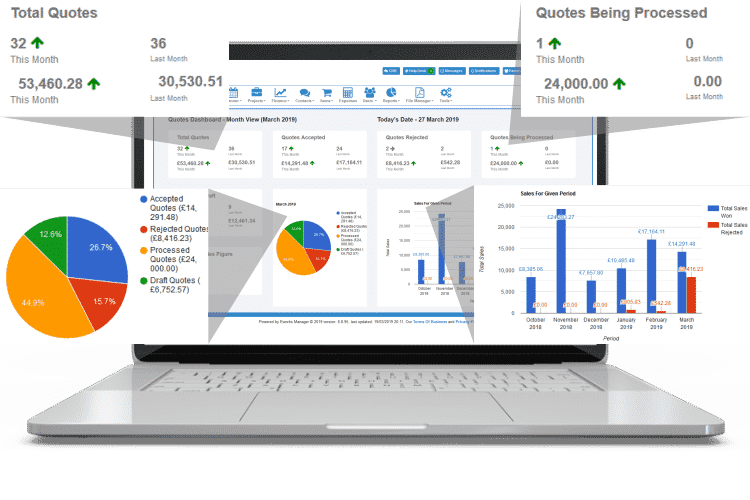 The Complete Business System
Some additional features that would benefit your business
Lead Management Software FAQs
1What is a Lead Management Tool?
A system that allows you to record and manage information for potential customers or opportunities. Managing Leads has never been easier with an all-in-one CRM Sales & Lead Management System.
Being able to import, manage, convert and add tasks against leads in one place is far more productive and an efficient way to manage potential customers and opportunities. Using Lead Tracking Software saves you time and helps you respond to leads quickly, thus increasing your chances of landing another customer.
2Why is a Lead Management Platform important?
Managing your leads effectively can help businesses understand which strategies are bringing in the most qualitative leads, so you can improve your sales tactics to be as effective as possible.
CRM Sales & Lead Management Software
captures a client's full history of interactions with your company to analyse exactly how a lead was converted to a client.
3How can you effectively manage leads?
Our CRM Sales & Lead Management Software combined with our CRM software equips your sales team with the perfect tool to capture details about every interaction with your leads and clients, allowing you to distribute and respond to potential clients quickly. By responding instantly, you will set your business apart from your competitors!
Companies can generate leads through multiple online and offline platforms such as emails, social media, websites, webinars, paid ads, sales presentations, etc. Manually adding all of these leads into your CRM software is not very practical, especially when you have an extensive list of leads. Sound Lead Management Software ensures that every lead is automatically integrated into the system from websites, emails, and calls, preventing leads from slipping away. Capturing the source is also important to know what marketing campaigns are working and what isn't.