Integrated Marketing Software Assists Your Company in Keeping Clients Informed and Up to Date. For a 14-Day Free Trial, click here!
Integrated Marketing Software - A Business Management Tool that Combines Your Business and Emails into a Single Platform.
Eworks Manager is a fantastic tool for keeping your business organised as well as keeping your clients informed!
All of your company info, such as contacts, clients, leads, and suppliers, is stored in one system with the Eworks Manager's Job Management System. You can submit any details to your client base from your email portal using the customer data from the system..
You can import customer information and handle client interactions with our CRM Software. Your sales team will be able to easily submit information about your company to prospective and current customers via email, as well as keep clients informed about job progress and deadlines.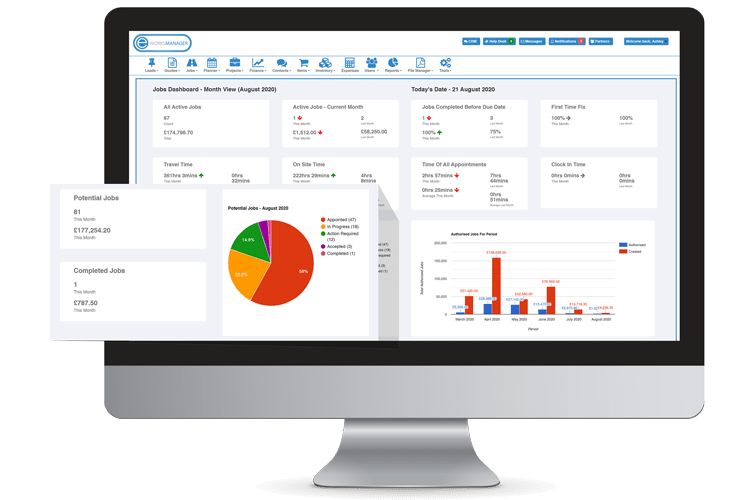 Integration with Outlook for Client Communications Storage
Eworks Manager integrates with Outlook, allowing you to sync emails from Outlook directly into your Eworks Manager account. All messages between you and your customers are saved on the system thanks to our Outlook plugin.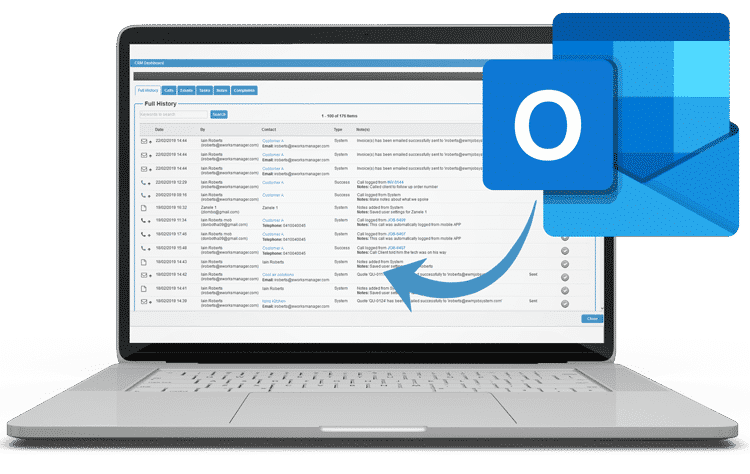 Send Notifications and Progress Updates to your Customers
The Marketing Export Feature in Eworks Manager allows you to access your customer data in the system and market your business through email or SMS.
Send bulk emails to your clients to notifying them of new updates, products, or services, or to inform them of any new useful information.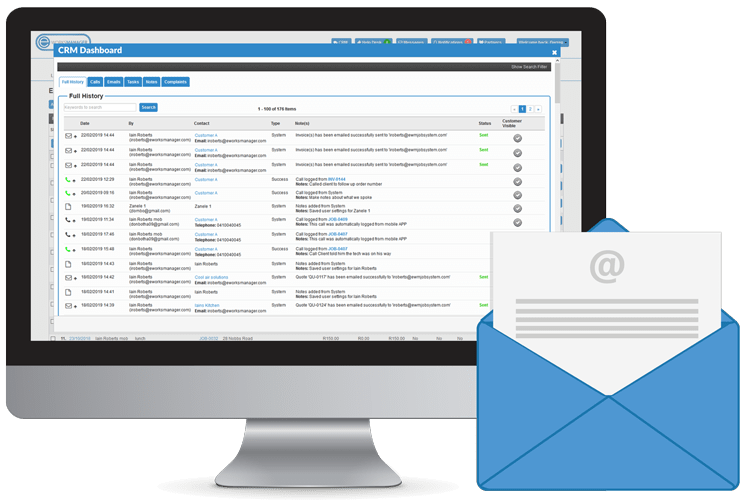 Contact New Clients and Leads
Using your Eworks Manager data, you can connect with new customers and sales leads. You will create new business and stay on track by using the data in your system!
You will strengthen your business relationships by staying in touch with your customers while managing your day-to-day workload with this CRM software integration.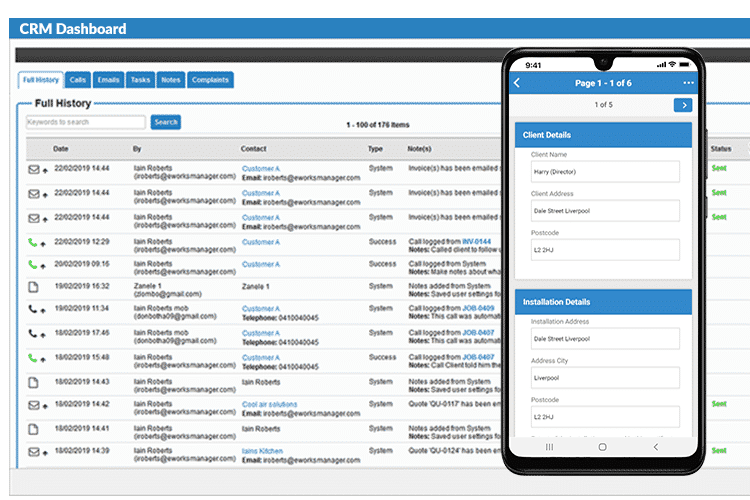 The Complete Business System
Some additional features that would benefit your business
Integrated Marketing Software FAQs
1What is Integrated Marketing Software used for?
Integrated Marketing Software is used to provide consumers with a centralised and streamlined experience when interacting with a brand or business. Advertisements, sales campaigns, customer relations, direct marketing, and social media are also incorporated into this strategy.
The aim is to effectively reach your target audience through various digital channels. You will raise brand awareness by promoting your company on these various platforms.
2Why is Integrated Marketing Communication important?
Customers are made aware of your brand by integrated marketing communication at a low cost. It's crucial for business-to-business marketing and excellent for direct consumer contact. Integrated marketing software is used by businesses to sell their brand to their target audience and stay in touch with their customers.
3How can I use Eworks Manager to boost sales?
Eworks Manager has aLead Management System that allows the sales team to send information to leads and potential customers using the system's contact information..
Delivering emails to your contact lists on a regular basis would not only ensures that you have a bigger effect on the market, but it will also help you save time and money.