Job Sheet Software - Your Team will have access to all of their Job Details using our Job Scheduling App
Job Sheet Software Designed to Manage Your Team's Jobs and Keep Them Informed.
Eworks Manager's Job Sheet Software will organise your team's schedules and give them access to the details of their job. As jobs are created and assigned to tradies, they are allocated to a time slot on the Time Planner. The fieldworker will see the jobs pop up on their diaries, where they can accept the appointment and view the job description, directions and any other instructions, documents and attachments that have been added.
Our software tracks the user's time spent on each task, and once the job is completed, the job sheet is automatically updated and saved within the software. Job Sheets can then be signed off or approved by an admin or a customer once a job is completed.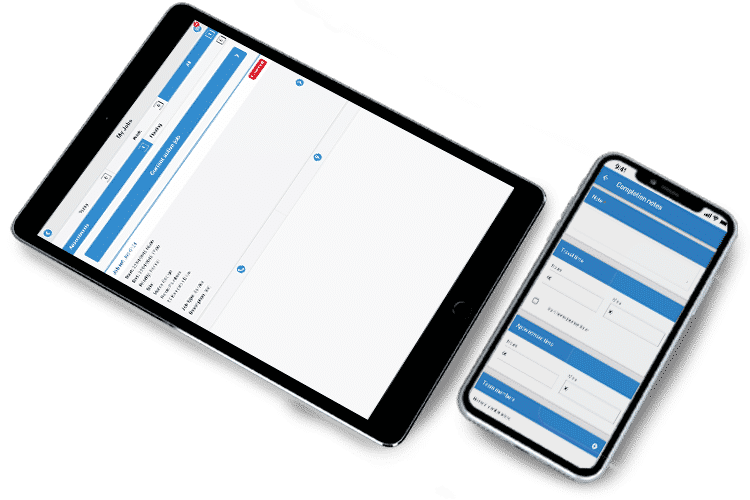 Setting up Job Sheets for Your Field Workers
Eworks Manager can customise your job sheets so that you can include as much detail on your job sheets as you like. When you add users to the admin system, you can add their cost per hour, such as a supervisor required on-site for the week. The time tracker automatically starts when the mobile user accepts and changes the job status on the App and stops when the job has been signed off.
Your worker's travel and on-site time also adds to the job's costings, meaning our system guarantees that quotes for time spent on jobs is calculated correctly. All you have to do is add your labour and travel line items with the correct quantities. Once completed, jobs can be sent through to be invoiced.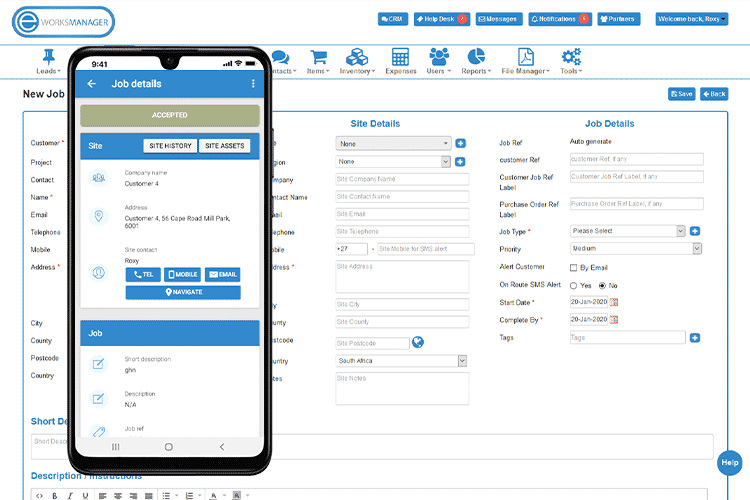 Attach Important Documents or Files to Jobs
Upload documents, certificates or files and digitise and attach them to their relevant jobs or set them as mandatory for specific job types. Tradies can easily access and complete the forms from their mobile or tablet device on our App.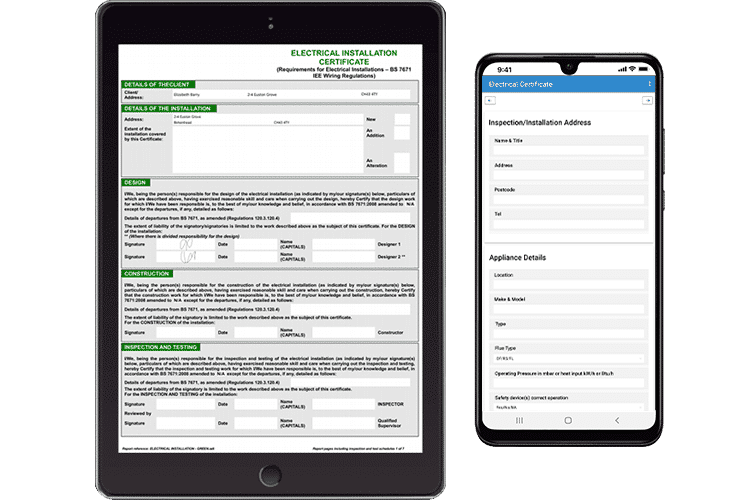 Real-Time Updates
Our Live Panel in the Admin System helps your admin staff make fast and informed decisions to mobile users' responses. The live panel gives a live representation of your teams' job progress. Designated office staff can authorise and sign off jobs to be sent for invoicing almost immediately. The software guarantees that no jobs are ever overlooked or lost because we have eliminated physical job cards.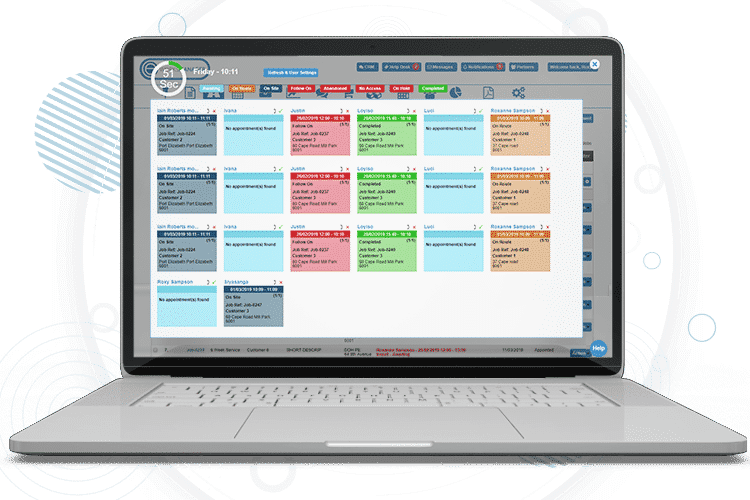 The Complete Business System
Some additional features that would benefit your business
Job Sheet Software FAQs
1Who uses Job Sheet software?
Many different industries use Job Sheet Software, particularly those with employees working remotely. It is popular with trade and service-related businesses, such as plumbing and electrical companies, maintenance businesses and the facilities management and maintenance industry.
Eworks Manager is perfect for these kinds of businesses and industries. If you are interested to see who our software caters for, check out our Industries Page.
2What is Job Sheet software?
Our software engineers developed our Job sheet software to enhance the communication between business owners and their mobile workforce, remote workers or even anyone working at different locations. Our system eliminates all the paperwork and administration required for various jobs with other contractors and clients, as job sheets are automated within the system. All the admin can be handled within our Job Management System, whether you're sending jobs to a contractor, sending invoices to your clients or monitoring the locations of your vehicles.
Eworks Manager's system is cloud-based, which means that your work is safe and available wherever you need it. You can access our software via a link on your desktop or via our mobile App. The system works in real-time, shows a live feed of job progress, and shows staff availability when you need it.