Enhance Your Company's Efficiency with CRM Sales Management
Have you considered CRM Sales Management Software to improve business operations?
CRM, or customer relationship management, is a system of keeping all your customer data in one digital system. This digital system provides you with quick access to all customer data, communications, information, feedback and more. Combined with an efficient sales management feature, your business can record, track and review all clients' information together with their transactions from one place. Eworks Manager is the ideal system for companies looking to improve their customer relations as well as their sales.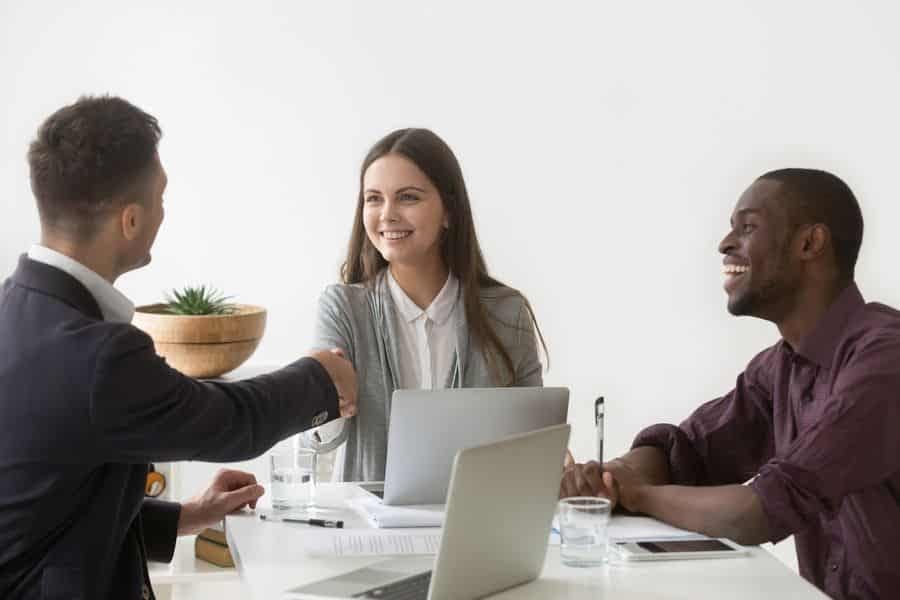 quoting system helps your business store all your quotations in one place for easy reference. This online system allows you to create estimates and quotes, easily convert leads to estimates and quotes, report on sales and manage your sales appointments with ease. You will never lose a quote or invoice for your clients again.

Essential to your business's leads and sales is the marketing feature. With this feature, you can control all your contacts – from leads and customers to suppliers and partners.
Try the best Sales Management System for your business
Eworks Manager's Field Service Management System will help you run your business with more intelligence, efficiency and control. Our admin system allows you to control and oversee the full and complete operation of your business, all in one place. We also have our Mobile app that links with the main system! Our whole system is designed to promote business organisation, management and success. Eworks Manager is compatible with any device with a modern web browser, whether it is PC, Mac, laptop, tablet or mobile.
You can start maximising your client relations and services today! Eworks Manager enables you in getting the maximum productivity for your business across the board. Contact us and get a free 14 day trial today.