Our software allows you to keep track of and manage all of your projects. With a planner, you can easily schedule your tasks. For a 14-Day Free Trial, click here!
Project Management Software - The best project management platform for your service or trade business
Ensure that your projects are profitable by using our project management tools to organise and schedule them.
It's important to keep track of your project's costs, which can last anywhere from a few weeks to a few years. We assist you in managing the expenses of your project from start to finish using our Project Management App. This way, you can keep track of your profit and margin rate right from the start.
Our Online Project Management System helps the administrative staff to view the admin system on-site or from the office. The Smartphone App, which operates both online and offline, is always available to your field workers. This means that all data is captured and done without having to worry about data loss or location.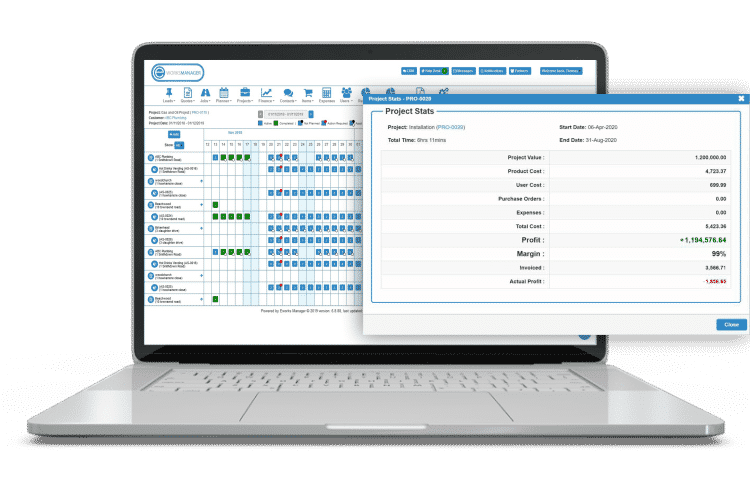 Complete Project Expense Management
You can review a summary of detailed information when constructing your project. Our software includes a rundown of items used, project-related purchases, operational expenses and extra expenses during appointments. This helps you to control costs right from the start, maintaining a grip on profits.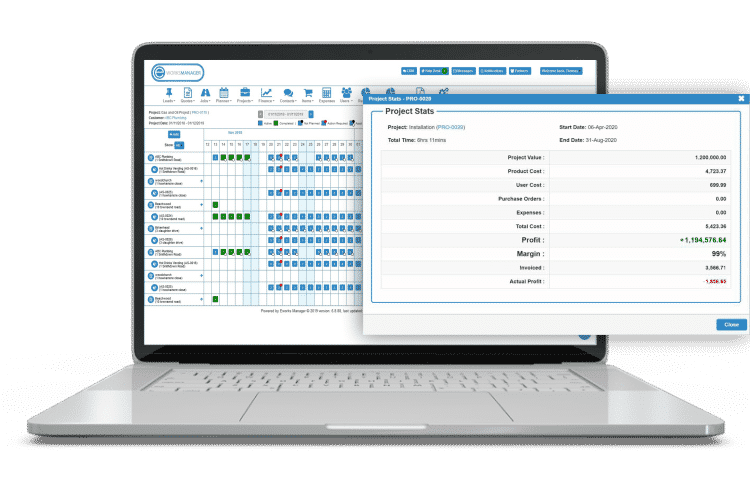 Create Digital Forms to be completed in the field
We can use our digital documents to digitise any form or file that needs to be completed on-site. A risk evaluation form is the most common form used in our Project Management System.
Your digital forms are saved against the work and project when submitted once work is completed. If you're a company that is vigorously audited about safety and health, you can find all your forms in our file manager. You don't have to look through files any more and chase missing records from the remote employees.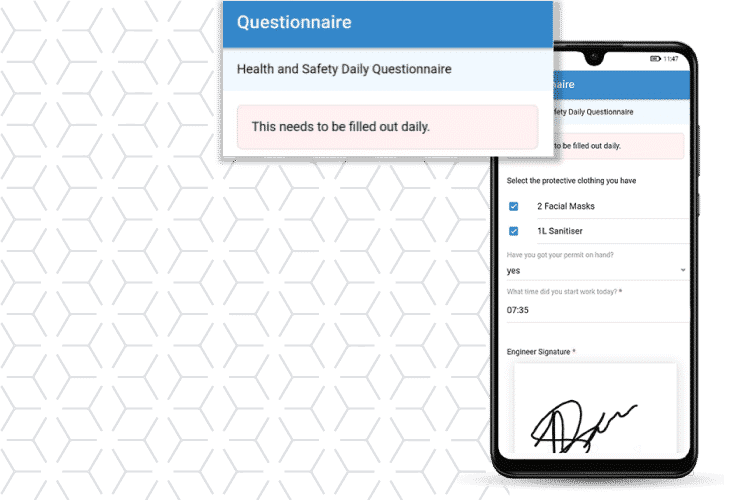 Invoice Separately or as a Combined Project Invoice
You can add all the work for the various trades needed for a project while a project is built in our system. You can delegate a job to a project, and the expenses of the project start to add up as you include the supplies to the job. You may invoice it directly as an independent invoice after a task within a project is completed. Similarly, many project invoices can be combined into one invoice.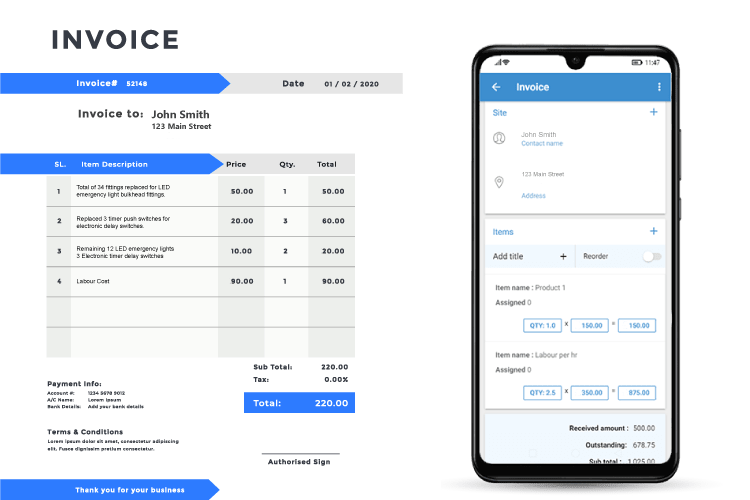 Comprehensive Project Reporting
The reporting portion of Eworks Manager provides you with an overview of all your projects and the progress of each. You can track the projects' success to insure it remains profitable by using all of this information.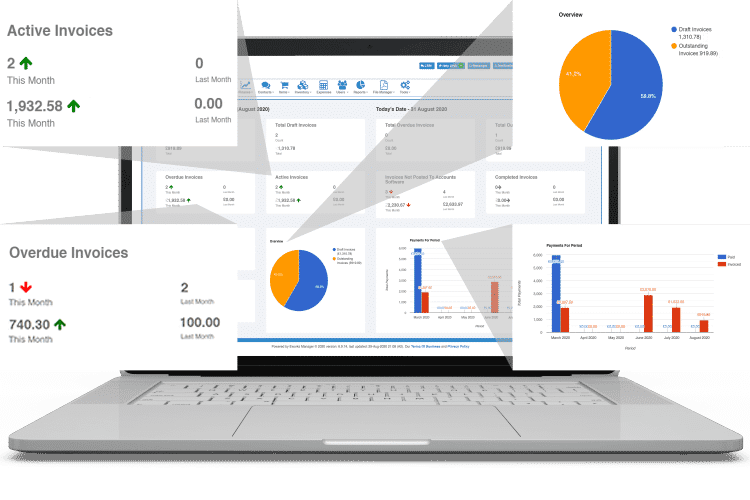 The Complete Business System
Take a look at some of our other great features that would benefit your business.
Project Management System FAQs
1What is Project Management Software?
Our
Project Management Software
assists a single person or a team in successfully organising projects and handling tasks and jobs. Our system helps you track your project expenses and guarantees that you don't go over budget.
2What is the best Project Management Software?
If you were to ask, we'd say we have the best Project Management Tool, but let us explain why.
From quotes and work to invoices, we offer an all-in-one solution that helps you to manage your whole organisation. Unlike other Field Service Management Software, we offer continuing service to all of our clients. With our friendly customer service team and 24/7 support email, we are always here to assist if you have an issue, need extra training, or need modifications made.
3Why should I use a Project Management System?
Eworks Manager was developed to assist project managers with workload preparation, deployment, monitoring, and analysis. Eworks Manager has a user-friendly design, despite the relative simplicity.