Facilities Management Software helps in the management and upkeep of your facilities. For a 14-Day Free Trial, click here!
Facilities Management Software - Field Service Management Software for the Facility Management industry
How can our Facilities Management Software benefit your facility management company?
It can be difficult to arrange everything so that your business runs smoothly if you own a company that includes facility management, particularly if you manage several facilities. A Facilities Management Solution is what you'll need to take full control of your business. This technology will revolutionise the way you do business by increasing productivity and streamlining all of your operations.
You have complete control over your Facilities Management business with Eworks Manager. We provide an all-in-one Field Service & Job Management System that can be accessed from the office as well as from our Mobile App. This comprehensive system was created for Facilities Management and other trade businesses.
For each maintenance task, create recurring jobs
Using our Staff Scheduling Software, create recurring jobs for customers who may need your services on a regular basis. When air conditioners, for example, need maintenance every few months. Create an appointment and a recurrence rule that fits your needs, whether it's every day, week, or month, and the jobs will be created automatically.
Keep track of your recurring maintenance on properties and sites and make sure it's stable.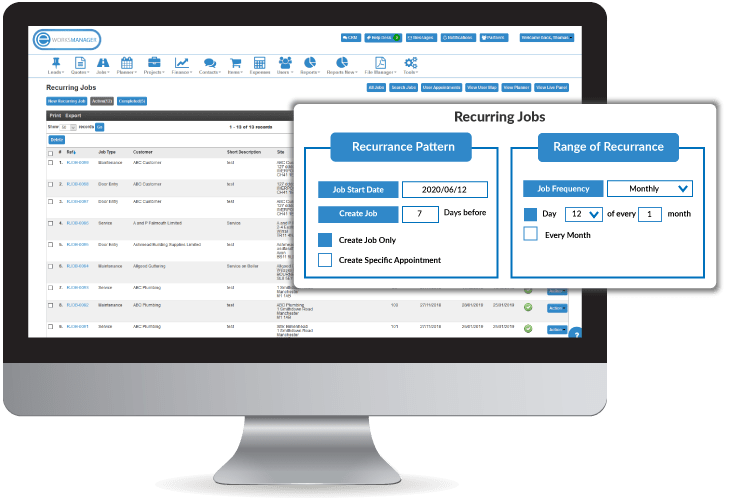 Track your Staff Productivity
With our Job Tracking Software, you can keep track of your tradies and jobs in real time. Our system contains a Live Panel that displays a list of jobs in progress as well as the locations of your employees. The ability to monitor every move will also aid you in reacting quickly and efficiently to any issues that arise.
Our Facilities Management Solution provides detailed insight into how long a job takes and how long your employees have worked, allowing you to reliably calculate employee salaries.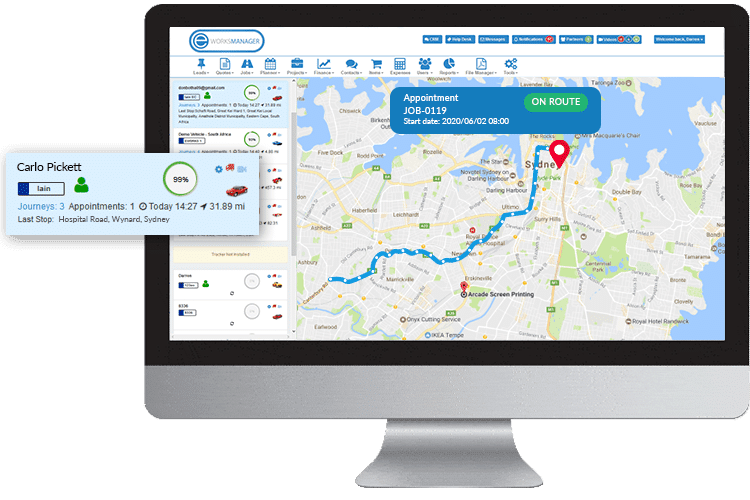 Plan Jobs Efficiently
The staff scheduling time planner is an excellent feature for fitting unassigned jobs into the schedules of your available employees. With our drag-and-drop feature, you can find out who is available and schedule the job into their schedule. Our task management software syncs with your staff's schedules on the Mobile App after you've saved it.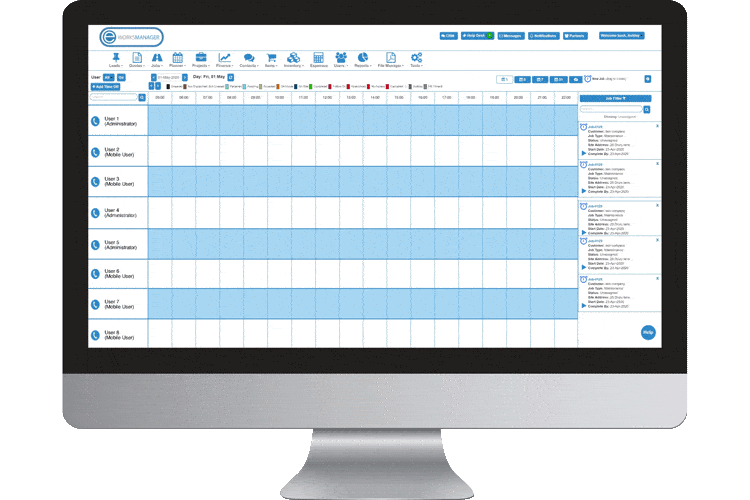 Keep track of the work you've done on your customers' assets
Asset Management is a critical feature for every Facilities Management organisation, and Eworks Manager has it. You can add, manage, and maintain your and your client's properties using our Field Service and Job Management Software.
You can add, delegate, and manage assets from your mobile device, which has several advantages. This feature can be useful for workers who are constantly on the move!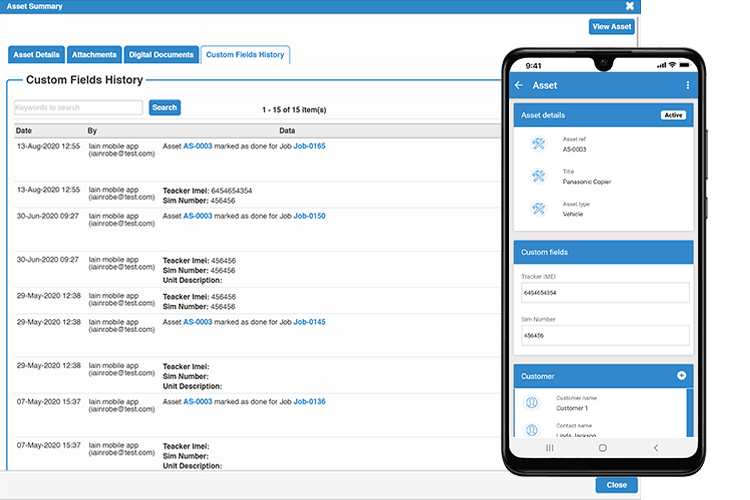 Facilities Management Software FAQ
1How will a Facilities Management Solution benefit me as a Business Owner?
Every aspect of your company will be simplified with our
Facilities Management Software
. From submitting estimates to distributing work, monitoring your tradies, and invoicing, the app has everything you need. Our management system was created for the service industry and can be accessed through our Facilities Management App on any mobile device.
2Does Facility Management Software improve efficiency?
Field Service & Job Management Software by Eworks Manager was generated to increase the productivity of service-related businesses. The ability to go digital and eradicate paperwork from the field is one of the most valuable features within our app. The system is available on two platforms: the Admin System, which is used by your administrative staff, and our Facilities Management App, which is designed for your tradies. Mobile staff may use the app to add duties, submit estimates, and more. Your employees will be able to concentrate more on their current task because everything is housed in one app.
3How will Facilities Management Software benefit my workers?
Your mobile staff would be able to devote more time to their duties rather than paperwork. Our mobile app automates timekeeping, provides real-time job status alerts to the workplace, and eliminates paperwork from the field.
4Can I track my mobile workers' jobs in real-time?
Live
job tracking
allows you to react quickly and spontaneously to issues that arise in the field!
5Can I monitor my field staff?