Receive Reminders and Mark Tasks as Completed - Manage, Create, and Track Your Tasks in One Place. For a 14-Day Free Trial, click here!
Task Manager App - Field Service Task Management Software to improve efficiency
You can monitor and streamline your entire field service operations with our full-featured Task Management App.
Build tasks that act as warnings and checklists for every category using our Task Management App. With Eworks Manager, you can even create general tasks. These actions can be completed independently of each section, for example, whether you want to generate personal notifications for birthdays or holidays, or if you want to alert a colleague about an upcoming internal meeting.
You can conveniently monitor all your tasks if you use Task Management Software. This is especially helpful if you work in a fast-paced setting. In any business, whether you're leading a team, organising your work week, or just remembering your partner's birthday, remembering all of your obligations is critical.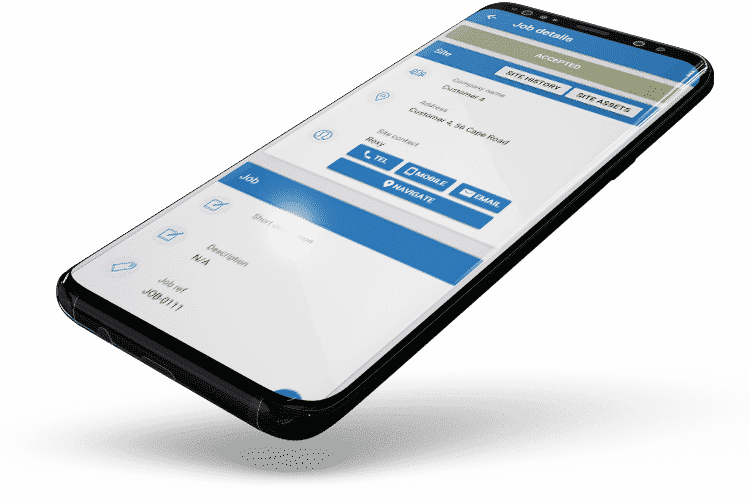 Monitor and Assign Tasks within Leads
Our Task Manager App allows your sales staff to build tasks for themselves straight from the mobile app. Meetings, demonstrations, and callbacks are all options. These updates send a push message to your mobile, so you'll never miss a vital call or text.
A lead may include attachments, such as web documents or user manuals. When a lead is transformed to a quotation, the attachments are immediately shifted to the quote. The attachments will also be synced to the job and viewable on-site via the Mobile App when the quotation is approved and converted to a job.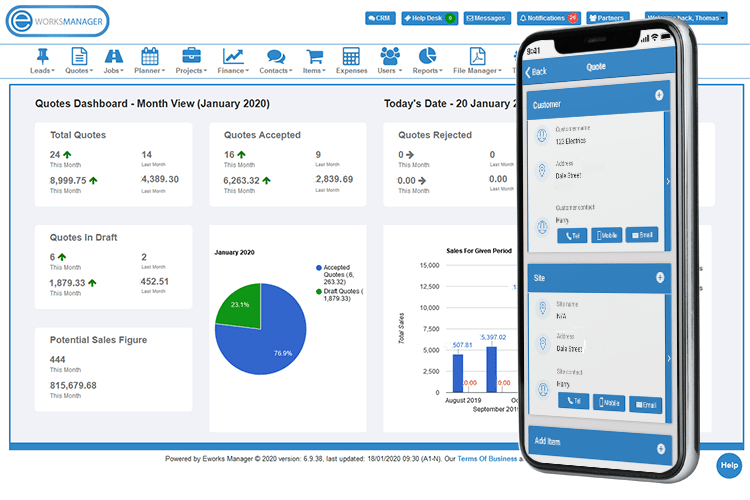 Produce and Manage Quotes with attached Tasks
A quotation can have tasks delegated to it. You may inform yourself or another member of staff when you build a task. When the reminder message arrives at the time you specify, the quote reference will be clear, reminding you or your coworkers of the assignment.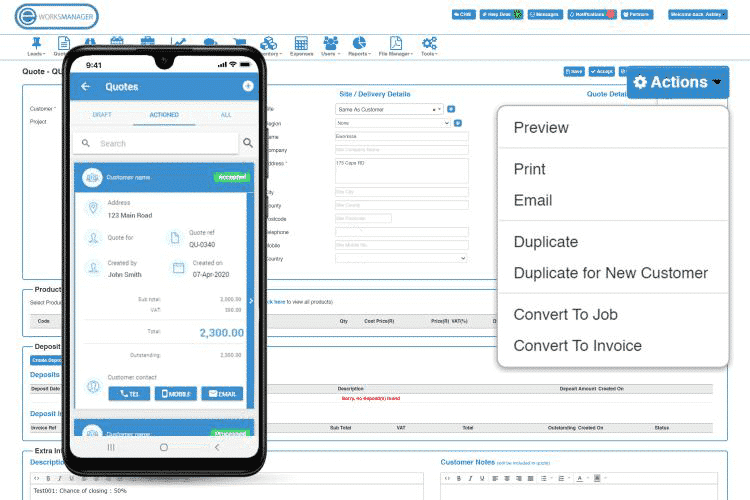 Plan, Schedule & Track Tasks within Jobs
To remind yourself or a partner of specific steps that need to be taken, you can generate a task against a certain Job, whether it's in progress or completed. The notification will include the job number, meaning that you are mindful of the task's scope. Our Innovative Workforce Planning Software keeps you informed of your employees and gives you a detailed rundown of where they're thriving and struggling..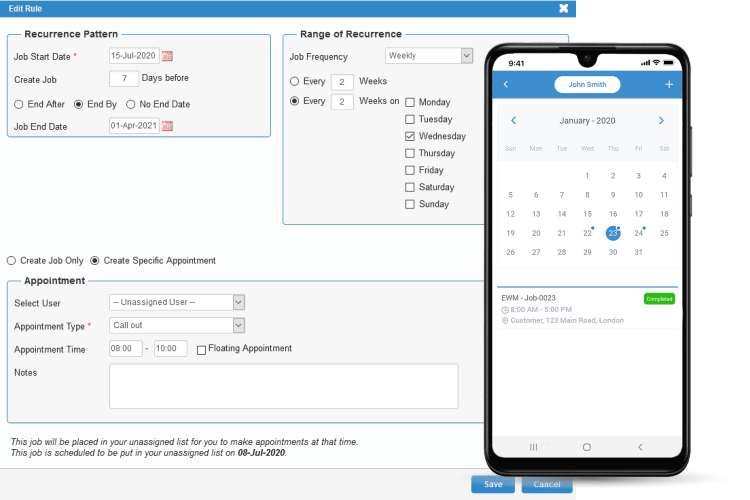 Create Purchase Orders & Invoice Immediately
Even if you've never provided your order to your supplier or are still waiting for authorisation, you can create a task within a Purchase Order. This means the system alerts you to send it for approval as early as possible, or that your manager is informed that urgent purchase orders need to be authorised.
In the Invoices section, you can even create a task in each invoice, whether it's in draft, pending, or past due. This could be used to prompt you to invoice a client within deadline, monitor an overdue invoice, or seek an unpaid invoice.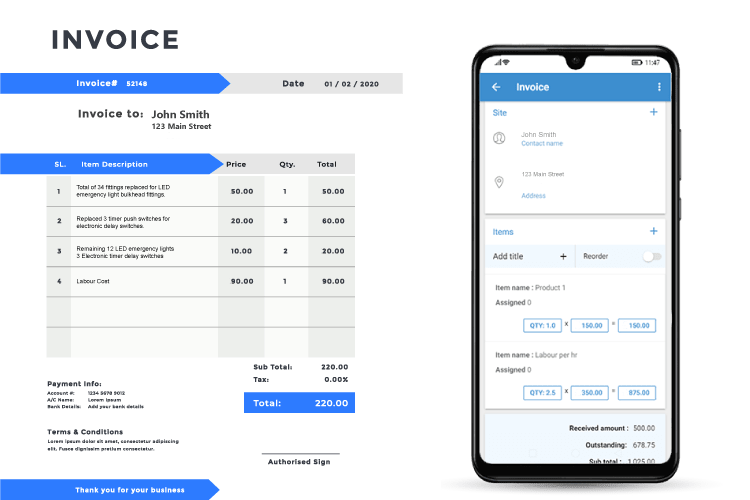 The Complete Business System
Some additional features that would benefit your business
Task Manager App FAQs
1What is a Task Manager App?
A
Task Manager App
is a software application that helps you schedule, log, and complete tasks in quotations, jobs, and invoices. This is useful for making a to-do list or otherwise organising a job or task. A Task Manager App can also display goals between tasks, allowing you to see in what order you can complete tasks.
2What can I do with a Task Tracking App?
With the assistance of a Task Tracking App, managers and teams can communicate and reach goals while balancing resources and costs. Task scheduling, time management, budgeting, asset allocation, teamwork, and other features may be included.
3Why is Task Management important?
Meeting critical deadlines usually requires work prioritisation; otherwise, staying on track becomes incredibly challenging. When people first start working, they often get stuck on low-priority tasks, which consumes the majority of their time and discourages them from completing more meaningful tasks. It might happen to you if you don't prioritise your responsibilities.