With Outlook integration and complaint management, you can manage all of your communications with your suppliers in one location. For a 14-Day Free Trial, click here!
SRM Software - Improve correspondence between you and your suppliers through Supplier Relationship Management Tools
Manage all your supplier records through our complete SRM software.
If you're looking for tools that can consolidate all of your supplier data and interactions into a single system, Eworks Manager is the tool for you!
Eworks Manager is a Job Management System that allows businesses to manage their workload from a single system. Our SRM Software connects with our Job Management Software, allowing you to store and manage all of your supplier information.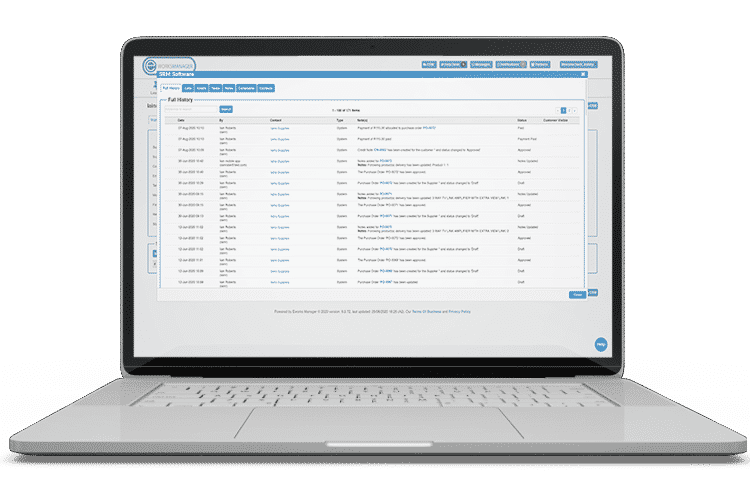 With just a few clicks, you can import your suppliers' information
You can also add your suppliers to the system with ease. With just a few clicks, you can import all of your suppliers! This feature allows you to spend less time manually entering each supplier and more time efficiently managing your business.
Safely and securely store all supplier information and communications
Our cloud-based system keeps all supplier information safe and secure, giving you peace of mind. You can even manage who has access to your supplier data, giving you complete control over your data.
Store a Complete Communication History with Suppliers
You can manage all of your supplier communications that have been recorded into the system using our SRM feature. You can include emails, calls, concerns, notes, duties, and a complete history of all purchase orders placed against the supplier.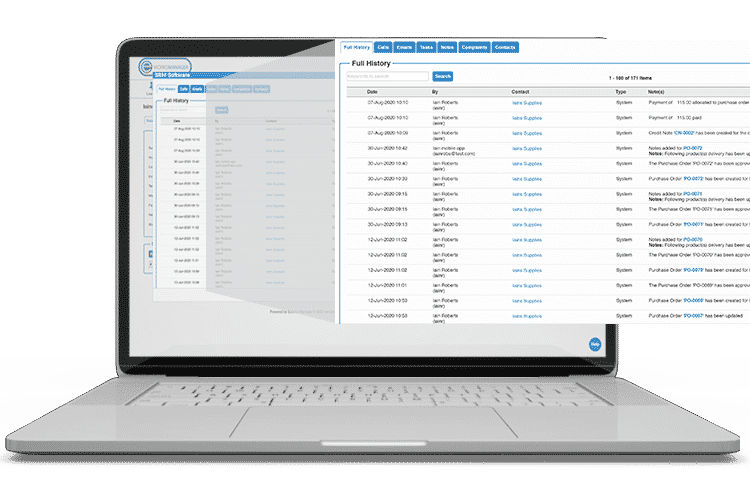 With our Outlook Integration, you can save all supplier communications
To import suppliers and supplier communications, Eworks Manager integrates with Outlook. This allows you to have a complete history of all communications with your suppliers and allows employees to stay up to date on any interactions with the supplier. Our Outlook plugin ensures that emails are synced and saved against suppliers, ensuring that no information is lost or overlooked.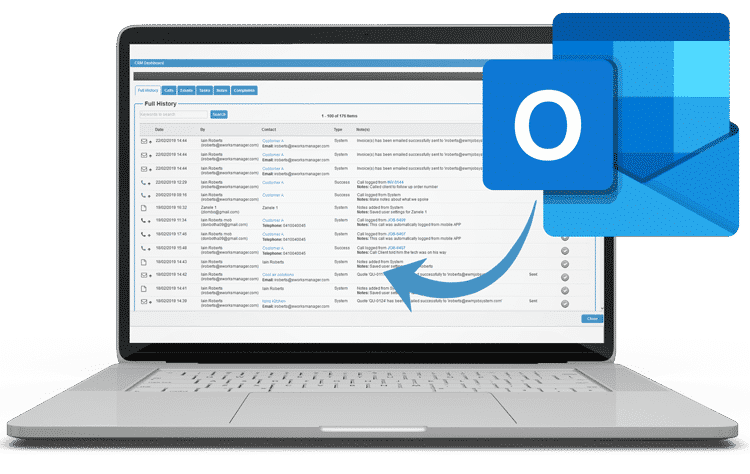 The Complete Business System
Take a look at some of our other great features that would benefit your business.
SRM System FAQs
1What is a SRM system?
SRM Software
is a supplier relationship management program, with the acronym SRM standing for supplier relationship management. It is incredibly useful for any company that works with suppliers because it enables communication and connection through a single, simple portal. It will help you to keep track of all communications between you and your suppliers, whether they are phone calls or emails.
2Which Businesses Will Best Benefit from a SRM System?
In a nutshell, any business! It can be incorporated into your cloud-based software for convenient access from anywhere, and it can also be implemented with any website. Whatever your company offers in terms of inventory or services, you will find that a small business SRM will benefit you.
3Is a SRM System Intuitive to Use?
Anyone can use our Supplier Relationship Management Program because it is simple and straightforward. It is intended to simplify your company's supplier management and can be used on a variety of devices. You will always be aware of what is going on, whether you are using a PC, tablet, or smartphone. If you require this level of control, please contact us right away to set up a trial of our Supplier Relationship Management Software.