Use the best Job Management Software for tradesmen to manage the tradies in the field. For a 14-Day Free Trial, click here!
Mobile Job Management - Job Scheduling Software to Assist You with Managing Your Team
Allow your field workers to take control of their schedules - Using the app, you can take notes and complete jobs.
Our Job Management Software centralises the management of your workforce's work schedule, while our App aids your staff in the field. Plan tasks, make appointments with your employees, and stay on top of it with real-time alerts from the system. Eworks Manager was created for field service and trading enterprises with a high proportion of field workers.
Eworks Manager makes managing your staff more efficient and regulated. Our system can assist you in managing your workload, monitoring your employees, and increasing productivity. We have a number of features and add-ons that will help you communicate more with your tradies, clients, suppliers, and even contractors. Our mobile app is a paperless job sheet solution in the palm of your hand.
View Your Schedule and Track Job Progress
By looking at your field staff's diaries in the system, you can schedule appointments for them. The Mobile App allows users to approve and edit the status of their work. They can also use the software to keep the office informed of their work progress and to see what work they have planned for the day, week, or month.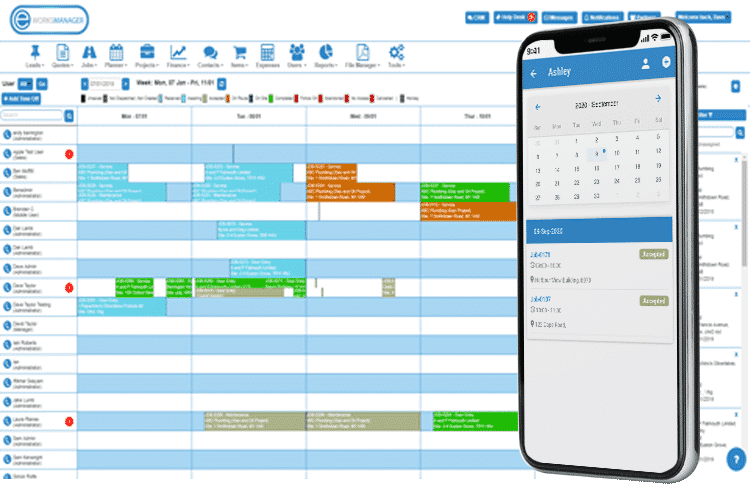 Get Jobs Approved On-Site
Before leaving the site, mobile employees may have recently finished appointments accepted and signed off directly from their mobile device.
Clients can sign for the finished job using our Signature Approval. The Audio Approval feature records up to 10 seconds of audio from the client, allowing them to confirm the appointment verbally. Our Email and SMS Approval methods will give the customer a link to accept the job by clicking on.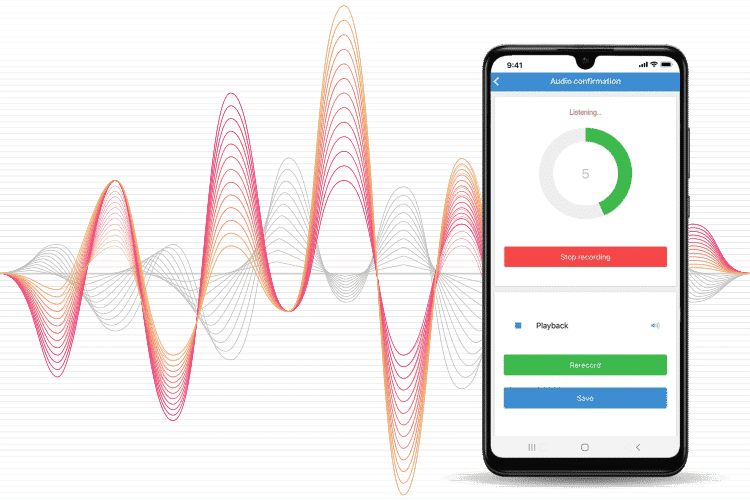 Track Your Mobile Workers' Jobs in Real-Time
The Admin System and the Mobile App are designed to work together. Any action on the app is updated in real-time, whether it's the tradies signalling that they're on their way, uploading photographs or comments, or getting customer approval on the job sheet. The system synchronises all information between the Admin System and the Mobile App in real-time.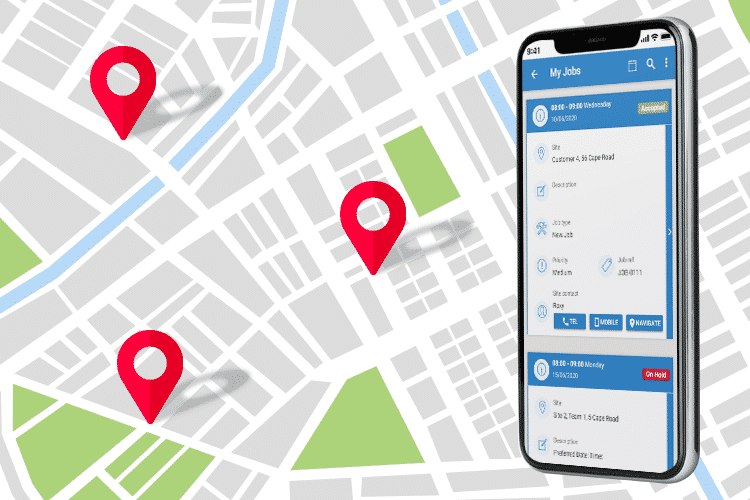 On the App, you can View, Edit, and Upload Electronic Documents and Attachments
Attach digitised documents or pdf records to individual employees or a set of jobs by category by uploading and digitising them. Our Mobile App allows you to quickly view and edit documents from your computer or mobile device. This is a fantastic feature for tradespeople who prefer to access their compliance certificates and fill them out online on the job.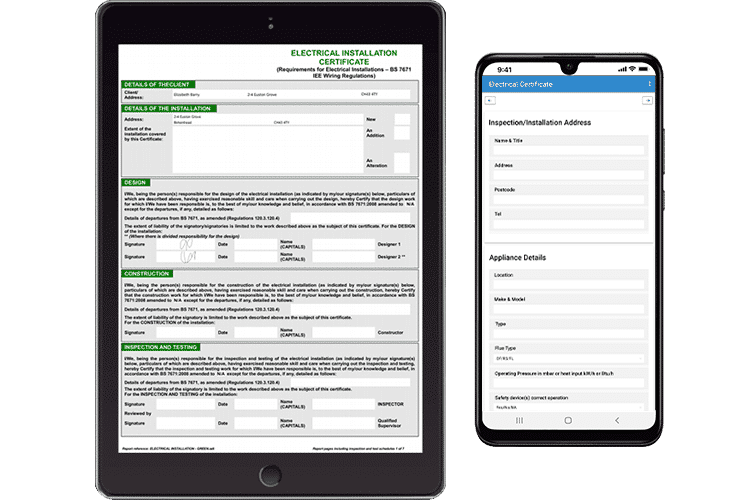 The Complete Business System
Take a look at some of our other great features that would benefit your business.
Mobile Management Software FAQs
1What is a Mobile Management System?
Anything from the employees to scheduling and clients to quoting and invoicing is managed by
Mobile Job Management Systems
. The app was designed to make it easy to ensure that tasks are done on schedule and to the satisfaction of the client.
2How does Job Management increase my business profitability?
If you want to increase the effectiveness of your business, you should start with time management. You will see a significant improvement in staff morale almost immediately after installing a good job tracking app.
The system establishes responsibility for your users' time management, preventing your employees from spending time on non-work-related activities. Our app also lets you save time by reducing the amount of time you spend on paperwork, which is a massive plus!
3What are the benefits of using a Mobile Management System?
Managing work and ensuring that anything is done on schedule can be difficult for businesses in a variety of industries. Many workers fail to get things done on schedule because they have a large number of field personnel to manage and work with. This can be highly troublesome and the company can no longer run smoothly and efficiently.
The good news is that our Management Software can benefit a wide range of companies in a variety of industries. Job Management Software has many advantages that numerous businesses are taking advantage of and using to improve their operations.
4Who uses Mobile Management Systems?
If you want to grow your business, you'll need to invest in Job Management Software. With Job Management Software being such an integral part of a company's operations, there's no better time than now to get started.
We provide a platform at Eworks Manager that will make a significant difference in your company and how you function. This system can help you in a variety of ways, whether you're a field worker or an administrator. Our system is useful to a wide range of companies in a variety of industries.
Some people think that you need a Job Costing Application, Job Sheet Software, and Field Service Software, but Eworks Manager combines all of this into one simple system.
5Why is Eworks Manager's Job Management Software for tradesmen so good?
We take pride in offering the best system available right now. We want to make sure that our app has all of the capabilities you'll need to run your company efficiently and successfully.
These are just a couple of our most common add-ons, and we've made sure to give you everything you want from your Job Management System.
Find out more about why Eworks Manager is so good.