If you've never used field service software before, you may be uncertain about how it can help you. You may have no idea how it operates or whether there is something you can do to take advantage of it. In any case, if you're ready to take that step, here's all you need to know about service management software and some pointers to help you choose the best one for your business.
What Makes Good Field Service Management Software?
Functionality
The primary reason you should look for functionality features is that they can assist you in receiving job requests as well as assigning them to your workforce. You will have full control of everything,  allowing you to provide better customer service while also running your business more efficiently.
Job Tracking and Job Costing
Job tracking software basically allows you to delegate and monitor jobs and share any notifications with your mobile workforce. As if that weren't enough, you'll still be able to send out job-related updates, keep track of expenses accumulated while working on jobs, and anything else you might need.
By displaying this information in an easy-to-read format, the right field management software will also help you determine the best way to monitor all of this information. Of course, you can discover that you have a much greater understanding of your clients' needs when you use field service scheduling tools. The main explanation for this is that you can monitor, create estimates and quotes, and quickly respond to service requests.
If you've never used IT service management software before, you'll be pleased to know that it's super easy to use and that you can invoice everyone accordingly. Of course, a lot of field service management software for small businesses is also relatively affordable.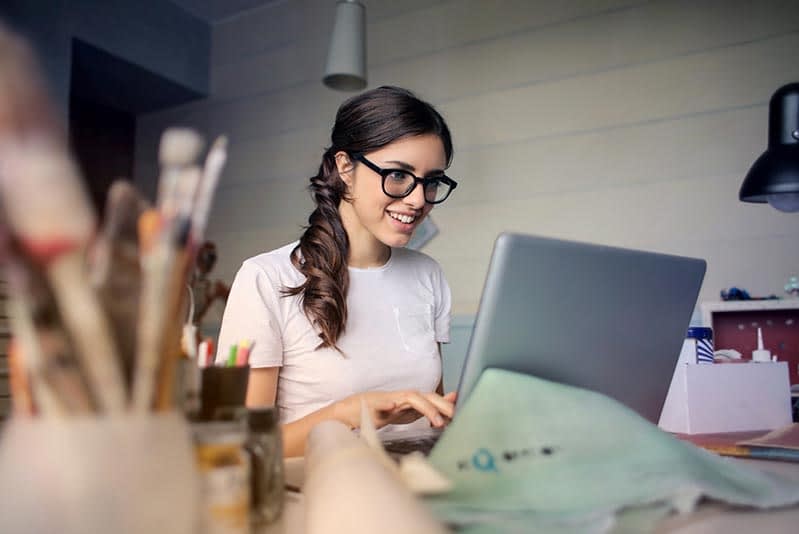 Customer Management
Our CRM system is fairly simple to use, and it also helps you to monitor, track, and even analyse your customer history. It is ideal if you need to communicate with your field engineer and other staff within your organization. You should remind them of any contact details they can need, as well as notify them of your company's payment policies. This is one of the most effective marketing tools you could have.
Customisation
When you look at field service software, you can quickly discover that you can add, remove, or even modify a few features of the software, as well as make it meet your own company's requirements. Job scheduling software is relatively simple to use, but you should bear in mind that the ability to add your own features would greatly benefit you.
Eworks Manager's Online Quoting System allows you to create customised and on-brand quotes for your customers. We have a range of quote templates for you to choose from, so you can customise them to your liking.
Invoicing
If you have to deal with invoices, you can understand how intimidating and, at times, complicated this can be. You might not know who you need need to bill, or how much you need to charge. When you invest in invoice management software for small businesses, you will soon realise that you can handle any aspect of your company without worrying about a thing. You will now be able to manage invoices as well as share receipts with your clients. Of course, mobile field service software is beneficial to your company as a whole, and you will be amazed by how much of a difference it can bring to your overall operation.
Integration
Find a software that will allow you to connect all of your users in a single system if at all possible. You will also be able to use connected apps, which will enable you to easily share your data while also efficiently sharing functionalities with one another. Eworks Manager's Mobile Job Scheduling App allows your entire team to collaborate and your team can receive their job schedules and updates from management.
Geographical Maps
Another feature to look for in a field service management system is the ability to easily monitor where your staff are or how long they have spent at a certain location. If you're not sure how to do this, don't worry; the process is quite straightforward, and you can typically find out anything you need to know by simply using your planning software.
Route Optimising
If you regularly send your team out on the road, you understand how difficult it can be to keep track of them all. You can feel as though you are constantly trying to navigate everything and never really know if your team is taking the best route to their destination. The best thing about this type of system is that it will tell you how long it takes your team to get to the job site, how long they will spend doing it, and even how long it will take them to get back. This will prevent your team from ever being lost and from wasting fuel. You can save time, money, and effort just by using a Geo Route Planner or Route Planning software.
Of course, if you haven't already invested in quality field service management software, now is the time to do so. You'll be shocked by how simple it is to learn everything you need to know, and it's a perfect way to boost your team's productivity. You can be confident in knowing what makes good field service management software, and that you can find the right software for your needs and that you will be investing in high-quality software if you use the information provided above. You can also speak with your service provider to see if they can provide you with something you're unsure of.