Create and manage estimates and quotations in seconds, then set alerts to follow up on those sales. For a 14-Day Free Trial, click here!
Estimating & Quoting Software - Professional Quoting System for Tradies & Field Service Businesses
A full-featured online estimation and quoting system for managing and streamlining your entire company from beginning to end.
Our Cost Estimating Software offers complete profit statistics, allowing you to see, for example, how many quotes a salesperson produced in a month and how many of them were translated into jobs. On our system, we also have a number of other reports.
Small to large companies and trades services will benefit from our Job Estimating Software. Our software assists you in finding potential clients, quotations, and jobs that have been converted from quotes. You can keep track of each sales appointment to see which ones were successful and which ones were ineffective. Whatever the status of the quotation, Eworks Manager stores it all centrally in the cloud!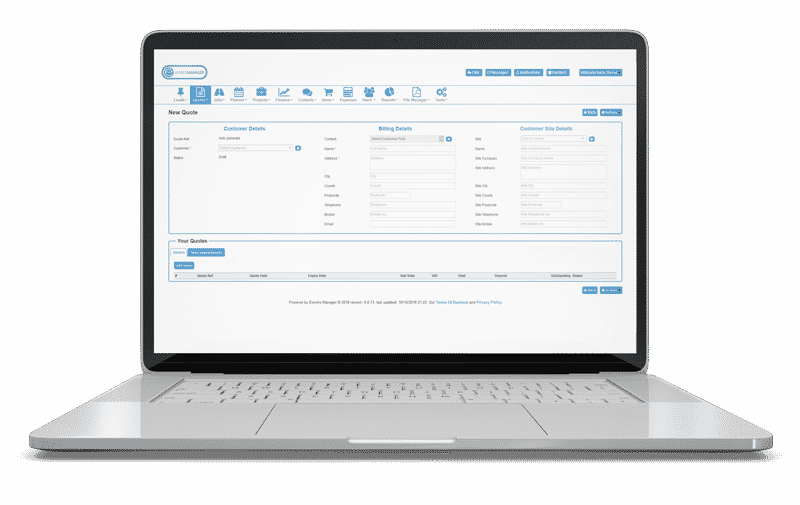 Creating Estimates & Quotes has never been simpler!
You can respond to inquiries rapidly and generate more leads because you generate estimates and quotes quickly and easily. Create quotes from any browser, anywhere, and at any time using our cloud-based software or our mobile app. Quotes are saved in the system for potential use or duplication, and they can be printed or emailed directly to the client.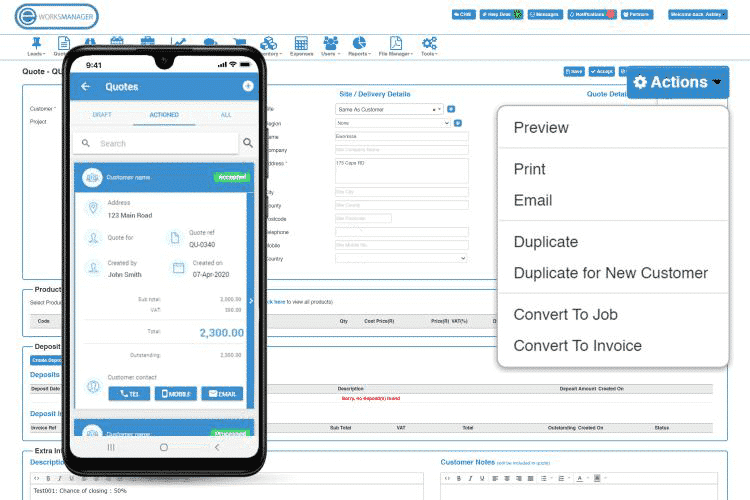 Customised Quote Templates
Make quotes for your company that represent your brand. Choose from various pre-made designs or create your own.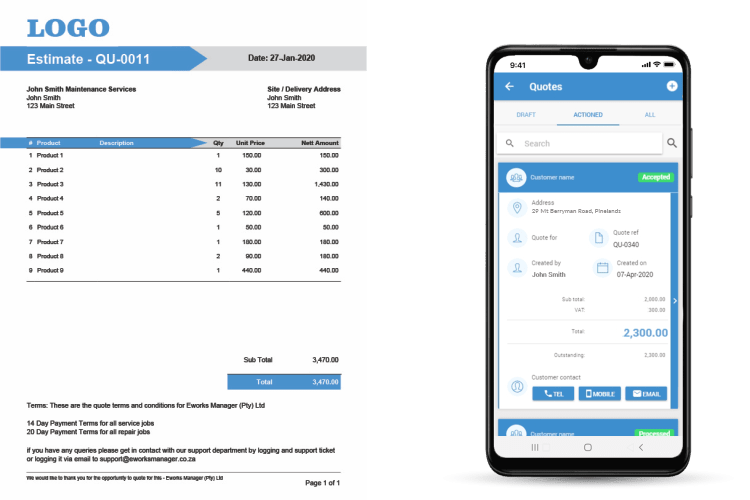 Convert Estimates & Quotes to Jobs and Invoice Immediately
You can transform a new quote to a job without sacrificing any data after you've created it. When the new job is done, it can be converted to an invoice and sent to the client directly from the system. Our cloud-based system saves all of your company's process history, allowing you to keep track of any part of your business at any time.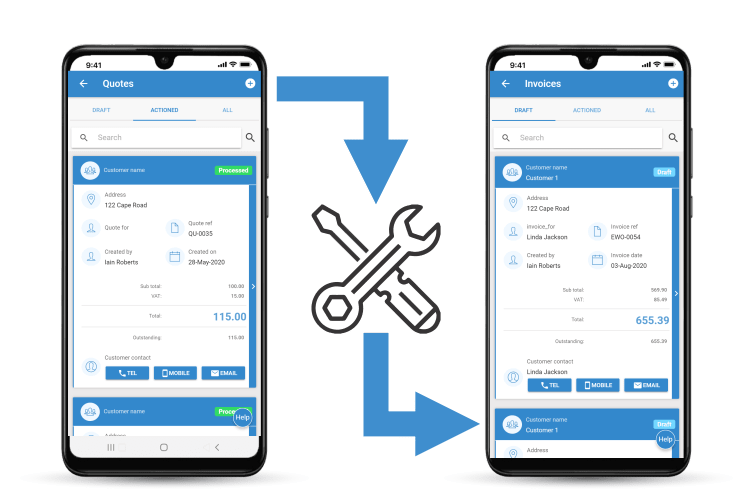 Business Reporting Software
For potential sales and conversion monitoring, check the status of all of your estimates and quotations. You will see who the most valuable employees are and who brings in the most profit with our detailed management reports. Our Business Integration Software combines the Eworks Manager Platform with leading accounting systems such as Xero, Sage, and Quickbooks, ensuring that no data is duplicated or lost. You can use our export features to get the details you need for your accountant or book-keeper.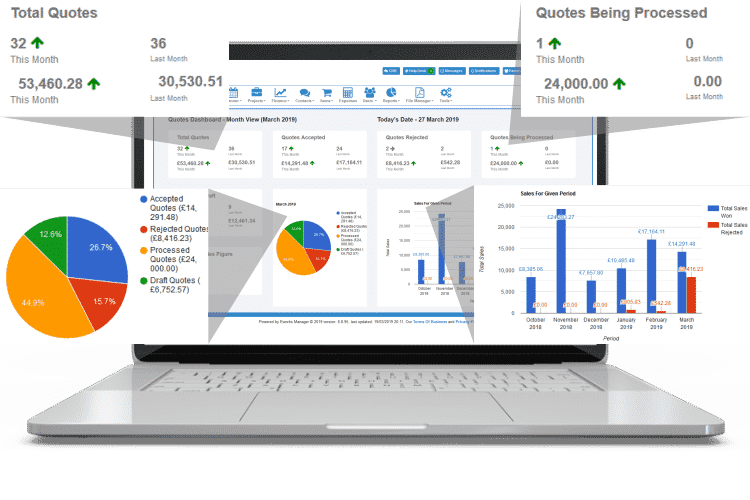 The Complete Business System
Some additional features that would benefit your business
Quoting System for Tradies FAQs
1What does Eworks Manager's Quoting Feature do?
Estimating & Quoting Software by Eworks Manager is the best sales platform for making and handling estimates and quotes. The system is versatile and user-friendly, allowing your team to generate estimates and quotations, turn leads to quotes quickly, and manage sales all in one place.
A complete CRM section is included in our system. From quote to invoice, this system guarantees that all calls, emails, assignments, notices, and grievances are recorded. It's also useful if you need to go back in time to see when an action was taken against a quote.
2Is a Job Quotation Software a good fit for my business?
The answer is yes if your organisation is looking for a way to guarantee that its estimates and quotes are both accurate and professional. Eworks Manager can make sales go much more smoothly, particularly when it comes to invoicing at the end of each job.
The cloud-based Eworks Manager system provides more flexibility, making it a good match for any organisation with several locations or staff who work in the field on a daily basis. Field service staff can quote on-site using our Mobile Job Scheduling Software, which speeds up the job process.