In industry, getting some sort of CRM system on hand to help with customers is always a good idea. If you are looking for the best CRM platform on the market, there is a list of main factors that you should look for. Let's take a closer look at some of the features of a CRM database.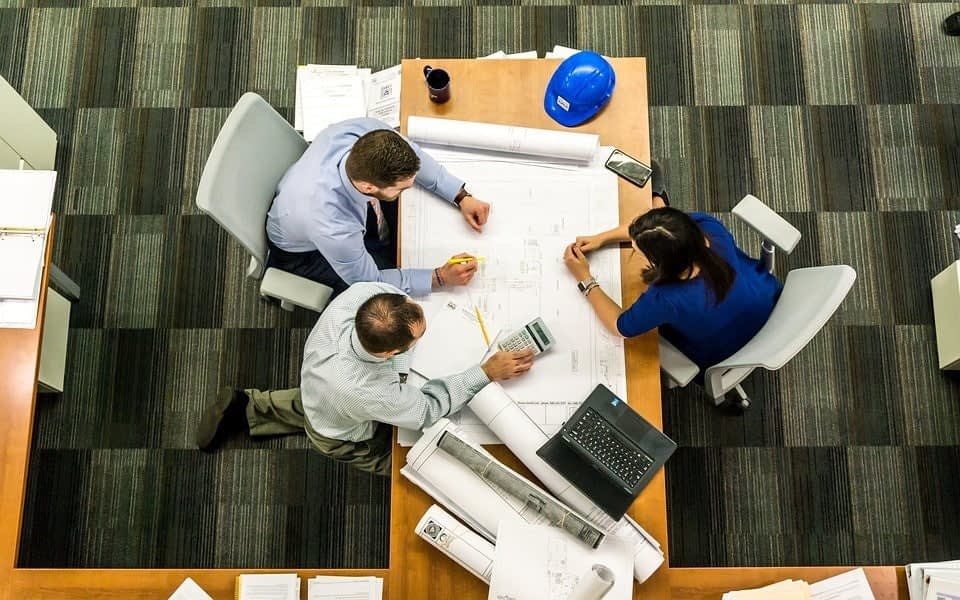 What is a CRM System?
A CRM system, also known as a customer relationship management system, is a critical piece of software that is required if you need to monitor customer relationships. Positive customer relationships should be at the core of every company, large or small, and the right CRM tools will have a set of functions that will enable employees to strengthen these relationships. Let's take a closer look at some of the important features that all of these systems should have.
What Makes A Good CRM System
Task Management
How do you handle the office's productivity? When looking for a top CRM product, the first thing you can look for is a task management system. Everyone in the company would know what is required of them at any given time if they use the right task management software. This is an important part of a customer service system, whether you want to transfer jobs around between various individuals or simply allocate cases for the day.
Calendar
A calendar may not seem to be the most important tool, but it can have more benefits than you think. With a calendar built into your CRM system, you can refresh it at any time with a deadline. For example, if you need a customer's problem resolved by a certain date, you can log it all on the calendar for everyone to see.
Interaction Tracking
Having a history of what was said to each customer and when is an important aspect of customer relationship management. As a result, you'll have one system that can keep track of anything. Having the customer repeat themselves over and over again can be frustrating. Instead, if you have a system that shows the customer service rep the record of previous conversations, they will be able to step right in and continue to serve them effectively. This would result in a better relationship between the client and the business as a whole.
Email Integration
Email integration should be another important feature of CRM systems. If you want to keep using an existing system, such as Outlook or Thunderbird, you can also integrate it with your CRM for ease of use. Email integration, including contact monitoring, is critical because it allows you to keep track of all messages received. Nowadays, customer care is often a multi-media task.  You must be able to keep track of a customers who contacts you over the phone and then follows up with an email.
Document Storage
The ideal CRM platform will also provide document storage capabilities. Whether it's supporting evidence for a customer's claim or a report being circulated around the office, you need to ensure that the document in question will be stored securely. It should be filed in a location where you know those who need it will be able to access it as well. The best CRM systems have this feature to make document storing and sharing much easier.
Quotes Management
If your organisation regularly deals with quotes and other business transactions, you'll need a system that can keep track of the specific details of these quotes. You should have an entire timeline from the job request and its details to the creation of a quote and any changes made by the client. You should find a simple CRM system that has the capabilities you need to monitor quotes in this manner.
Help Desk Management
Online portals and help desks can be particularly helpful in assisting your clients in seeking to resolve their own issues before approaching you. Consider CRMs that can assist your customers through a help desk. Not only should it have an automated function to help them direct themselves through some simple fixes, but it should also have an automatic ticketing feature that can help the team decide which tasks have the highest priority when it comes time to resolve them.
Product Tracking
If you run a product-based company, you will most likely have an inventory management system. This software can be integrated with your CRM for maximum control and could be ideal if you need a CRM for a small business. Stock Management software is great keeping track of your goods is important for any company and will assist you in staying on top of reorders and other business points. Although it may not be applicable to all businesses, it is certainly a feature that should be considered.
Mobile Access
Finally, regardless of the type of company you run, you should look for a cloud-based CRM. This is a degree of control that cannot be overlooked, whether it is an app or simply the ability to access the CRM online. Mobile access helps everyone, no matter where they are, to keep up to date on the business. This is a key component of your CRM software, whether it is a field worker moving from job to job or someone travelling for business who needs to keep up to date with what is going on back at the office.
---
Find the Right Solution
The right CRM software will transform your company's approach to customer relations. Since this is such an important aspect of the growth of so many companies, you must ensure that you have software that can handle everything you require.   The CRM from Eworks Manager is a comprehensive system that can meet any and all customer relationship management requirements. We hope this article has helped you find out more about what makes a good CRM system. If you'd like to give it a shot, get in touch with us for a free trial today.
Outlook Integration
Transfer emails into Eworks system with our plugin
Record Calls
Record all your calls and track responses
Monitor Tasks
Monitor Tasks and get alerts to your jobs
Manage complaints
Track and monitor complaints and see the history to resolve