When looking for a new fixed asset management software solution, it's important to know exactly what you're looking for. Certain packages have more features that are ideal for your type of service than others, and others are much more intuitive for users who are new to this type of software.
At Eworks Manager, we have innovative software asset management solutions with some of the most cutting-edge features available on the market today. We'll go through some of the features that highlight asset management benefits in this section. This should assist you in making the best decision possible when selecting one for your business.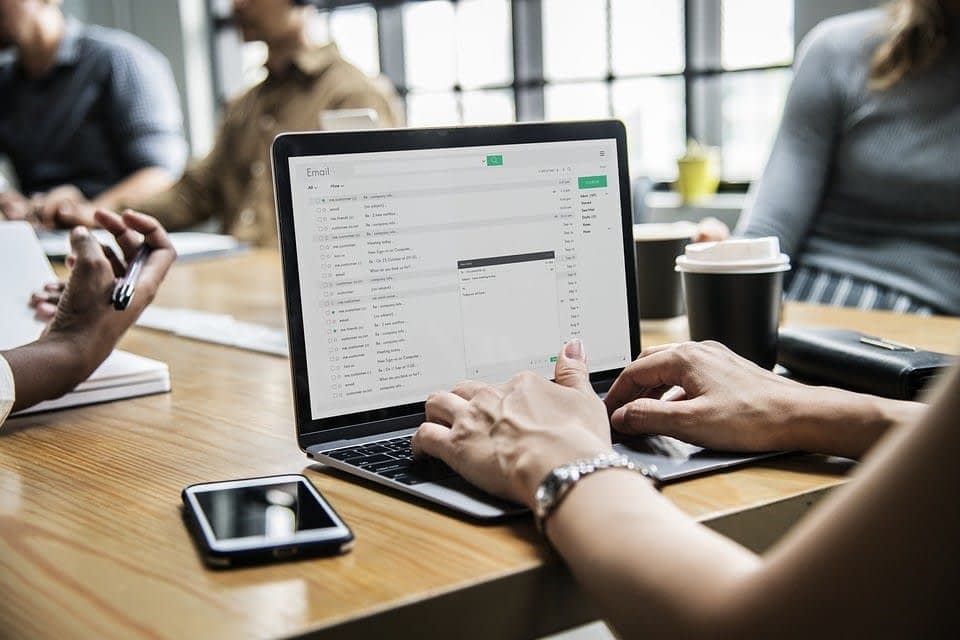 What Is Asset Management Software?
If you're not familiar with asset management software, it's basically a management tool for any equipment or machinery in your business. You can monitor your assets and ensure that all of your jobs are as organised as possible with this system.
You can significantly improve your company and have a much smoother operations overall with asset registry software. So, what separates great asset management software from the rest? You should search for a software package that includes asset management tools as well as other features that will help you improve your company and the way it runs. Find out what makes good asset management tools in the sections below.
Read more about
what is asset management software
.
Inventory Management
Inventory management is one of the most valuable features to look for in asset monitoring systems. It can be challenging to find where everything is when you need it if you have a huge warehouse packed with different assets. You can boost your company by using a software package that includes inventory management tools. This functionality will be included in the best asset inventory tools on the market right now.
You can use this system to ensure that you never book a job with a piece of equipment that is already in use again. You can also keep your documents up to date and ensure that your inventory is handled as efficiently as possible.
Invoicing Tools
Many of the best management tools available would provide invoicing tools. This tool helps you monitor your invoices and keep track of completed work. This is important because you would want to ensure that each work is correctly invoiced, which can be time-consuming. You can monitor your invoices more accurately and deliver them to your clients on time if you use the right asset software. Your clients will appreciate the difference and will stay with you for a longer period of time.
Job Planning
Tools that help you prepare for a job are another thing that can make good asset management tools. Timesheets are very common in many industries, and you can easily build them with this type of programme. You can delegate jobs and ensure that everything is performed to a high standard with the right tools. Your employees will appreciate having a clearer description of the jobs allocated to them and details on the deadlines that have been set. Don't make job preparation a challenging task; instead, use asset registry software to complete the task to a high standard.
Vehicle Tracking
Vehicle tracking is extremely necessary if your organisation has a large number of vehicles. It can be difficult to track drivers and determine where they are and when they will return. With the right enterprise asset management software, you can easily monitor your vehicles and stay on top of what's going on in your business. This is a must-have feature of good asset management software, so keep an eye out for it.
Easy To Use Interface
When selecting a software package for your business, you must ensure that it is appropriate for those who will use it. This is why you should look for a kit with an easy-to-use interface.  Eworks Manager's User Interface is easy and effective, and it can even be customised to your specific business requirements. This is essential for both your asset management software and any other packages you want for your business.
Quote Management
Sending quotes to clients can be one of the trickiest things that you need to do, especially when you have jobs currently taking place at the same time. Luckily, there are asset management packages like ours that allow you to send your quotes without much hassle. The best asset management software can send quotes using an app and manage any quotes that are already existing. This is something to consider if you struggle to keep up with the quotes within your business.
Why Eworks Manager?
We believe that Eworks Manager offers the best asset management system on the market right now. We have a wide range of features on which you can rely to keep your company running smoothly and to keep track of any assets you have. We take pride in providing job and asset management services that enable you to develop your company and grow alongside us.
Employee monitoring, invoicing, and inventory management, among other functions, are available in Eworks Manager. We also have everything at a fair price on a device that you can pick up quickly.
If you are looking for a new system to help you coordinate your business, make sure to contact the team at Eworks Manager right away. We will happily assist you in getting started and developing your company structure over time.
Automate Jobs
Automate your jobs to maintain your assets
Attach files
Asset specific files can be viewed for all your jobs
Asset History
Engineers have the ability to see what has happened in the past.
Plan schedules
Planning your projects allows you to forward schedule your workforce